Contact Lenses for Children: Is it Safe and Appropriate?
Aug 22, 2023 in Children's Eye Care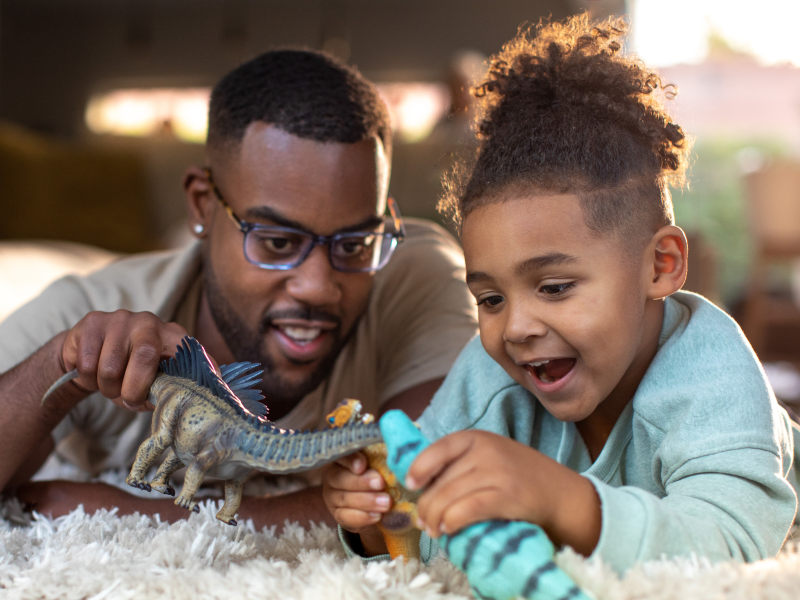 Contact lenses are a fantastic alternative to glasses and a really popular option among our patients. But how suitable are they for children? Read on to find out everything you need to know about contact lenses for children.
Can children wear contact lenses?
Yes! Although many people think contact lenses are only for adults, they are a great choice for kids. Children can wear contact lenses at almost any age, as long as they can confidently and safely look after their eyes when inserting and removing the lenses.
Are contact lenses safe for children?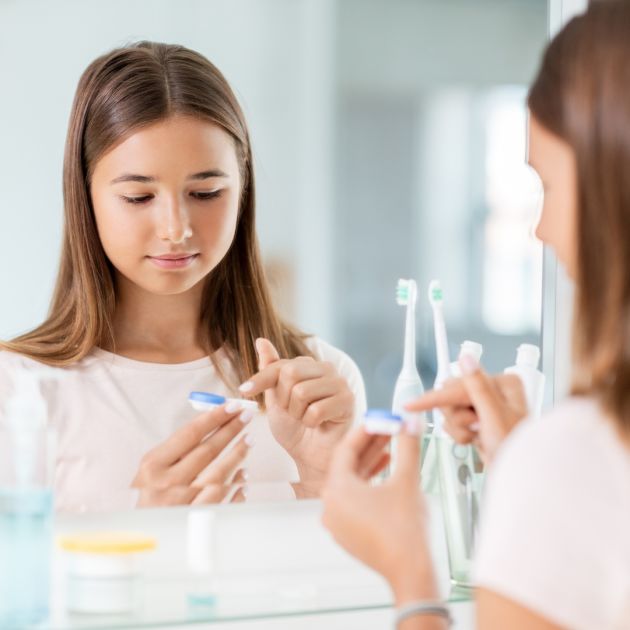 Contact lenses are safe for children and pose minimal risk if cared for and handled correctly and responsibly [1]. However, if worn for too long or not handled properly, then the child may be putting their eyes at risk of serious eye infection. Make sure you and your child listen to the advice given by the optician when it comes to contact lens wear and care. By doing so you are ensuring your child's safety when wearing contact lenses.
Contact Lenses for Children: Pros and Cons
If your child is considering trying contact lenses for the first time, here are some benefits and considerations to keep in mind.
Benefits
Just like glasses, contact lenses offer excellent vision correction. They are especially ideal for those with higher prescriptions, eliminating the need for thick lenses in glasses.
Contact lenses are also a good choice for those children who may not want to wear glasses full-time or even at all.
For our little sporting stars, contact lenses are a favourite choice, allowing safe participation in sports and activities, giving excellent vision correction without spectacles getting in the way!
Contact lenses can play a big role in Myopia management (more on that later!)
Considerations
Contact lenses are delicate and require careful handling before insertion into the eye, meaning they may not be the best option if your child is on the heavy-handed side.
Hygiene is imperative for safe contact lens wear, so children need to wash their hands thoroughly before putting in or removing their contact lenses, doing so in a clean environment. If these conditions cannot be met, contact lenses may not be recommended.
Myopia Management with Contact Lenses
As we mentioned in the previous section, in addition to spectacles, contact lenses can be a great tool for managing myopia (short-sightedness). There are three main types of contact lenses that can be used to help with myopia management; these are standard contact lenses, MiSight® 1-day lenses and Ortho-K lenses.
Standard contact lenses: These lenses correct vision issues caused by myopia.
MiSight® 1-day lenses: A top recommendation for myopia management, MiSight® 1-day lenses by CooperVision can slow myopia progression by up to 59% [2].
Ortho-K: Another specialised lens for myopia management, Ortho-K (Orthokeratology) lenses are worn overnight to gently reshape the front of the eye, providing clear vision without lenses or glasses during the next day.
Learn more about myopia management here.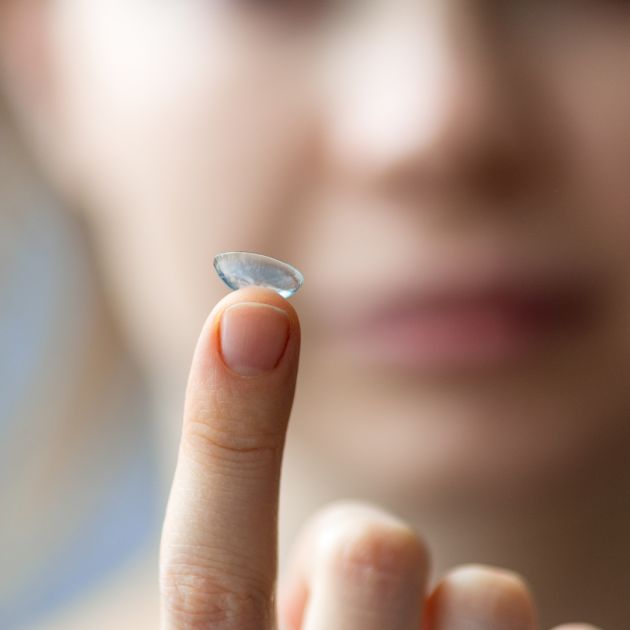 Where can I get contact lenses for my child?
At Leightons, our contact lens experiences are completely free of charge for new lens wearers. Working with you and your child, our skilled ophthalmic specialists (Optometrists and Contact Lens Opticians) will show them everything they need to know to confidently wear their lenses.
All your child needs to get started on their contact lens journey is a valid prescription.
To schedule an appointment for your child, call us today on 0800 40 20 20, visit your nearest Leightons practice, or book an appointment online.
[1] Bullimore M. A. (2017). The Safety of Soft Contact Lenses in Children. Optometry and vision science : official publication of the American Academy of Optometry, 94(6), 638–646. https://doi.org/10.1097/OPX.0000000000001078 which outlines the safety data
[2]: Chamberlain, P., Peixoto-de-Matos, S. C., Logan, N. S., Ngo, C., Jones, D., & Young, G. (2019). A 3-year Randomized Clinical Trial of MiSight Lenses for Myopia Control. Optometry and vision science: official publication of the American Academy of Optometry, 96(8), 556–567. https://doi.org/10.1097/OPX.0000000000001410