Glasses and Contacts – Practicality and Style
Jun 07, 2018 in Eye Care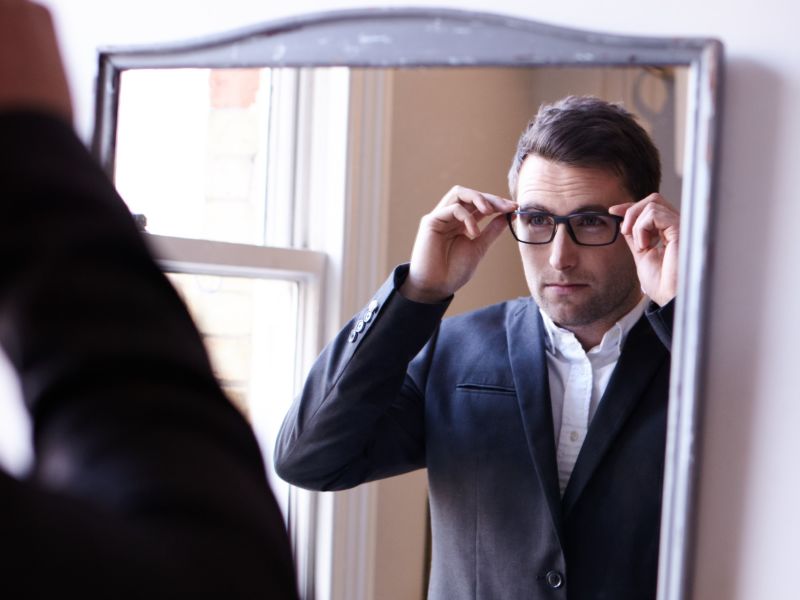 Glasses and contact lenses
Is it becoming difficult to read the newspaper or watch TV without squinting or getting closer to the telly? Perhaps long hours in front of the computer screen have taken their toll, or a family history of vision problems has caught up with you.
Decisions, decisions
Either way, it might be time to take corrective action and start wearing glasses or contact lenses to correct the refractive error in your eyes. The choice is yours depending on what look you want to go for, as well as your lifestyle.
Do glasses suit you?
Glasses can be a great fashion accessory – people even buy frames with plain lenses so they have that finishing touch for their look! They are also a simple solution to vision problems:
Easy to use and do not require you to touch your eyes
Easy to update when your prescription changes or when you want a new look
Allow accurate, finely-tuned vision correction
Offer some protection from environmental factors such as wind, dust and debris
Glasses sit close to your eyes but not against them, so you may experience issues with distortion of peripheral vision especially with higher prescriptions
They may be unsuitable if you are very active in some sports, particularly contact sports
If the frames are not fitted correctly or become damaged, they may pinch or cause discomfort and even headaches
What about contact lenses?
Contact lenses can be worn most of the time as a change to glasses, although they should not be used exclusively. They have several advantages:
They sit against your eye and conform to its curvature, leading to less peripheral vision distortion
Contact lenses can be worn even in close-contact sports with minimal risk of damage to them or other participants
Some contacts can require more care than glasses so why not enjoy the freedom of daily disposable lenses
Some traditional contacts can dry out, but at Leightons we have access to the very latest contacts which can remain comfortable for up to 16 hours per day
All contact lens wearers should still keep a pair of glasses to wear regularly
Get the look
Whether you're looking for glasses or contacts, your local Leightons Opticians and Hearing Care branch is the place to start. Begin with an eye examination so that we can get a sound understanding of your eye health better. We also carry out a complete lifestyle evaluation, which will help us guide you on how glasses or contact lenses will suit your prescription and lifestyle.
Browse through our range of designer frames – we have everything from classic chic to sporty cool, so you can pick glasses that suit your looks and personality. If you want to try contact lenses, choose from our range of daily disposable, reusable and extended wear lenses. We will show you how to use them correctly and how to care for them.
Whether you buy glasses or contact lenses, you will also be able to make use of our comprehensive aftercare services so we can be with you every step of the way.
To book an eye examination, you can simply book an appointment online or call us on 0800 40 20 20.