Leightons Fleet join Hart Lions for World Sight Day event
Nov 17, 2021 in Events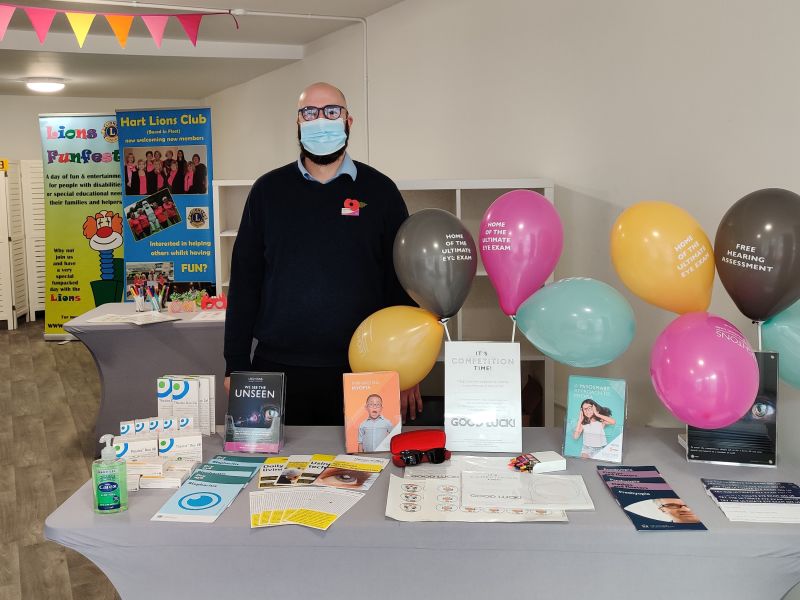 On Saturday 6th November 2021, the team at Leightons Fleet had the pleasure of joining a small number of local businesses for a special event, organised by the Hart Lions Club for World Sight Day. Taking place in the heart of Fleet town centre, the day sought to raise awareness of the importance of protecting your sight, with activities for all ages taking place.
Hart Lions Club has been working hard to raise funds for those in need both locally and internationally for the past 30 years. As well as their amazing fundraising efforts, the club often run community events and regularly collect pre-worn glasses to send to locations where eyecare is scarcely available.
As part of the event, Leightons Fleet also held a competition for children to design a pair of sunglasses, for a chance to win themselves their very own pair of sunnies. We can't wait to look at all of your submissions soon and announce the winning design!
Here's what Adam Harden, Practice Manager at Fleet, had to say about the day's events:
"It was a fun day with activities for kids and lots of information raising awareness of the importance of protecting sight. I had lots of fun working with the ladies of Hart Lions and look forward to next year's event being even bigger and better."
The day was also attended by a special guest from Hart District Council, Chairman of the Council Simon Ambler, who enjoyed taking part in some of the activities and learning about the importance of looking after our eyes.
As the first event Hart Lions club has run in partnership with Leightons, we're pleased to say it was a great success, and we hope to continue to support them with events in the future!
If you would like to book an appointment at Leightons Fleet please call us directly on 01252 617753 or you can book your appointment online.