5 tips to protect your eyesight this summer holiday
Aug 15, 2019 in Eye Care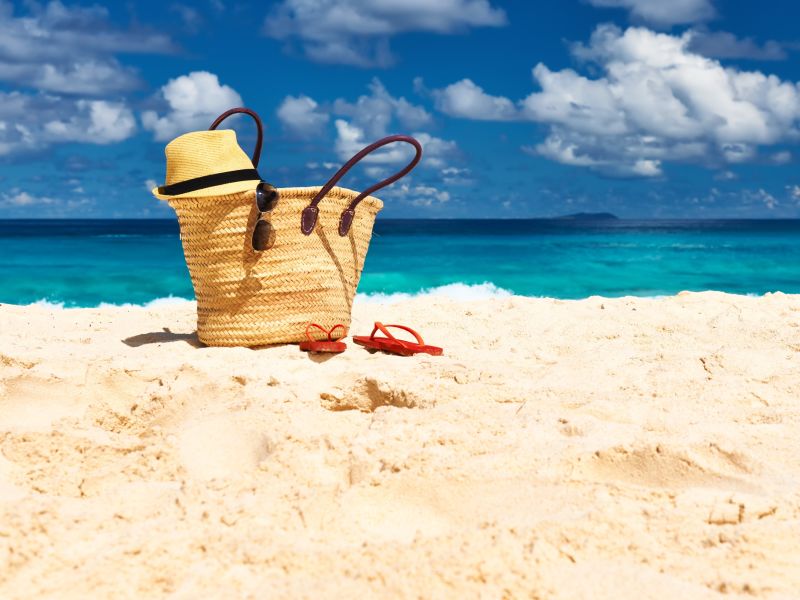 With record-breaking temperatures already this summer, remember your skin isn't the only thing you need to protect. Here's 5 ways to look after your eyesight this summer.
Summer's in full swing, and so your sun-protection habits should be. It's all too easy to get complacent when warm weather becomes the norm. Sunlight contains invisible UV rays that are good for us in small doses (helping our bodies produce vitamin D, for example) but over-exposure to UV light can be harmful – think sunburn, skin ageing and even cancer.
Your eyes are more sensitive to the sun than your skin – 10 times more sensitive. So it's important to know how to protect them. Our eyes need to be protected from UV rays too. Too much UV entering our eyes has been linked to cataracts and macular degeneration, as well as damaging the skin around the eye area.
So, here are five ways to keep your eyesight safe in the sun.
1. Wear sunglasses with certified UV protection
Sunglasses aren't just about looking cool, they're also essential for protecting your eyes from UV rays. So, while you might think you're getting a bargain with a pair of £5 frames, you need to check they're actually going to help you avoid potential eye damage.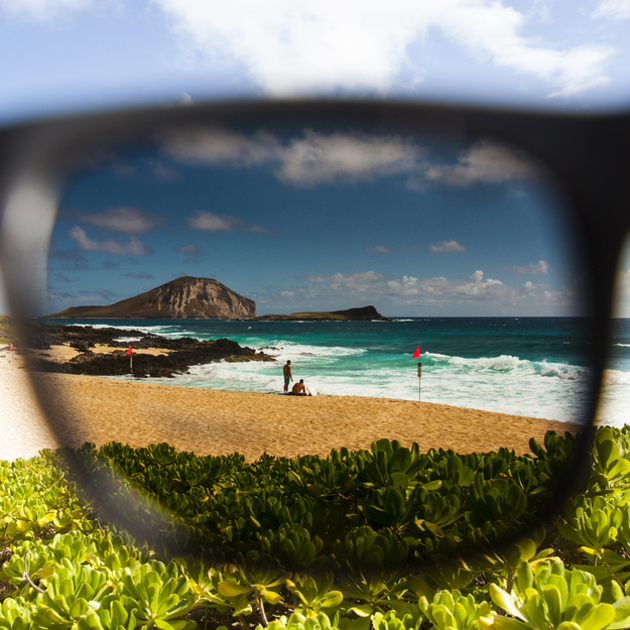 Make sure your sunglasses carry the 'CE' mark or British Standard BS EN ISO 12312-1:2013 and are UV400 - a safe level of UV protection. Perfect for that added peace of mind that you have maximum UV protection.
But remember that even on duller days, UV rays can still penetrate clouds – so it's important to wear your UV sunglasses even when it's overcast too. Check out our range of sunglasses here.
2. Choose contact lenses with UV protection
Another option you might consider is contact lenses with UV protection. But while these might seem like a perfect solution, you have to remember they don't cover the whole of your eye area and are therefore no substitute for UV blocking sunglasses. UV light protection sunglasses also cover your eyelids and skin around the eyes which is extra-prone to burning, and are therefore much more effective at preventing damage.
3. Make sure your standard glasses have UV protection too
Sunglasses aren't the only type of glasses to provide UV protection. If you're updating your glasses with a new prescription, we strongly recommend you choose a UV coating.
This invisible, untinted layer transforms your everyday specs into UV blocking glasses. A great idea if you play a lot of outdoor sports and don't want to obscure your vision with darker sunglass lenses.
If your regular glasses don't already have a UV protection coating, take a look at our range of glasses here and upgrade your frames to avoid eye damage from the sun this summer.
4. Don't look at the sun!
Just in case your mum hasn't hammered this one into you enough, never look directly at the sun. Looking at the sun can cause solar retinopathy, which can lead to long term damage and even blindness.
That's all easily said and done, but when you're driving westbound down the M4 at sunset, avoiding the sun's glare can be especially difficult – making driving conditions potentially dangerous. At Leightons we offer polarised sunglasses and gradient lenses which help to reduce glare and keep you safe on the road.
5. Wear a hat
A great way to help keep UV light out of your eyes and heat off your head is a hat – whether it's a cap while you're playing sports or an elegant wide-brimmed model while you sip cocktails by the sea. Together with wraparound sunglasses, a hat is also a great solution for children, whose young skin and eyes are extra sensitive to UV rays.
So, whether you're jetting off on holiday or just gearing up for the Great British Summer, make sure to follow these five points to stay safe in the sunny weather.
If you need any assistance, we're here to help you choose the right type of UV protection – from UV-coated eyeglasses to prescription sunglasses. Give us a call on 0800 40 20 20, visit your nearest Leightons branch or book an appointment online.