Suffering from hay fever? 6 tips to help your eyes and breathing
Apr 27, 2017 in Eye Care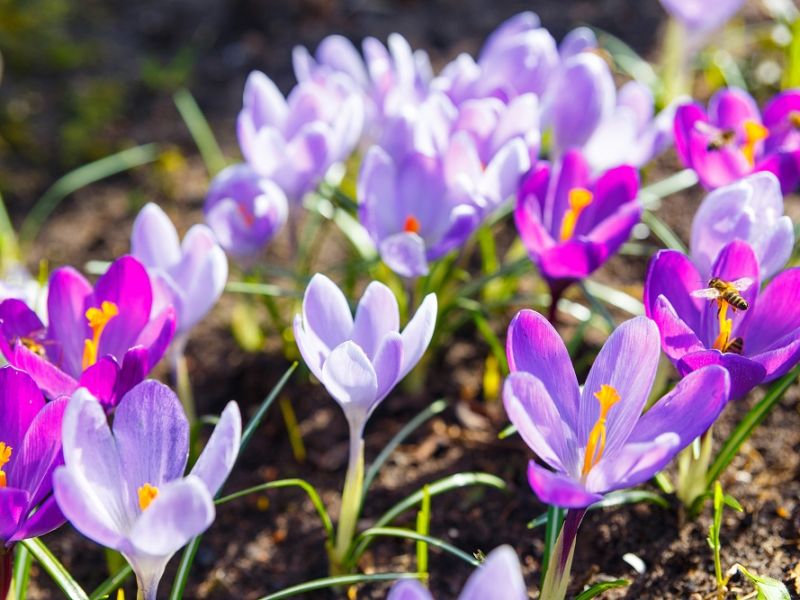 Spring is finally here. The long dark winter months are over and (with any luck) we can all start enjoying warmer weather.
But for a quarter of the population, the outlook isn't quite so rosy: spring and summer bring a runny nose, sneezing and sore, itchy eyes. The culprit, of course, is hay fever – caused by an allergy to plant pollen.
Symptoms can come and go, especially as pollen levels vary day to day. Keep an eye on TV weather forecasts to find out when the pollen count is likely to be high.
While there's no cure, there are plenty of hay fever treatments that can help control the symptoms and make life easier:
1. Use hay fever eye drops
When pollen comes into contact with your eyes or nose, your immune system produces histamine. This causes conditions such as allergic conjunctivitis in your eyes and rhinitis in your nose.
But help is at hand. Antihistamines are available as tablets, eye drops and nasal sprays to reduce the inflammation and suppress the production of histamine. Always get expert advice from your local pharmacist or GP.
You can also pop into any Leightons branch and pick up Thealoz Duo eye drops, which provide relief, protection and hydration to sore eyes.
2. Wear sunglasses
Sunglasses not only help protect your eyes from UV rays, they can also protect your eyes from exposure to pollen. Wrap-around sunglasses, such as Maui Jim Hot Sands or these Ray Ban RB3392 sunglasses, are especially effective for blocking pesky airborne pollen particles from flying straight into your eyes.
3. Take regular showers
You don't want pollen on your pillow overnight and getting into your eyes while you sleep, so try showering regularly to get rid of any pollen that's collected on your skin or hair.
4. Don't hang your washing outside
Blazing sunshine might dry wet clothes in a jiffy, but it's best to avoid hanging out clothes in the garden when the pollen count is high. Pollen can collect on your clothes and bedding and could trigger your symptoms. Also try to avoid gardening when the pollen count is high.
5. Quit smoking
It's a good idea to quit smoking any time of the year, but for hay fever sufferers the spring and summer months might be the best possible time to give up. Smoking adds to the allergens in your airways, making hay fever symptoms worse.
6. Make your car a pollen-free zone
Buy HEPA-certified pollen filters for your car, and remember to keep the windows closed to further reduce the chances of pollen particles entering the cabin.
If you'd like more information about managing your hay fever symptoms or any other eye care conditions, call us on 0800 40 20 20 or visit your nearest branch.