Get the New Year off to a great start with an Ultimate Eye Examination
Jan 25, 2018 in Eye Care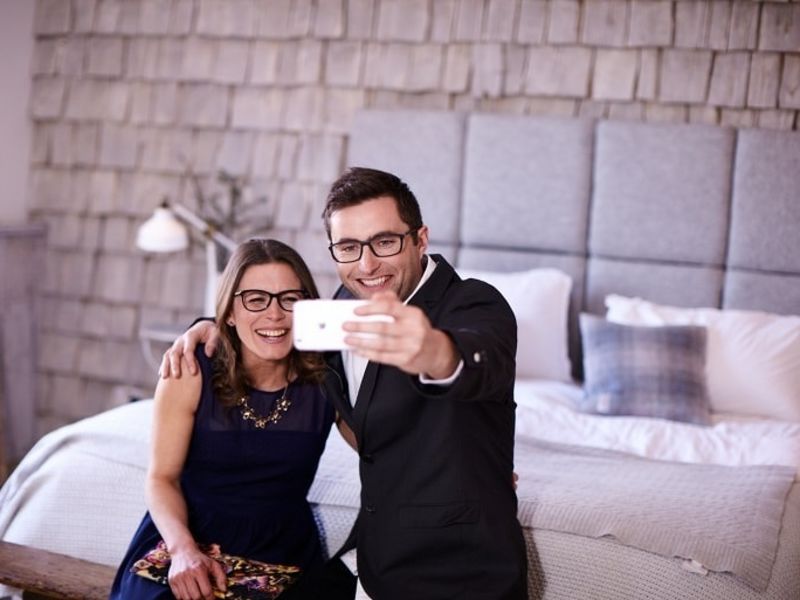 For most, the start of a new year means hitting the treadmill in search of a healthier lifestyle. But the constant trips to the gym and endless kale smoothies can mean your eyes end up feeling a little neglected.
So how can you give your eyes the optical equivalent of a full medical and five-star spa treatment?
Leightons Ultimate Eye Examination is the answer. It can take only half an hour, and costs a whole lot less than a gym membership.
What makes it different to a regular eye test?
You're almost certainly familiar with the Snellen Eye Test, although you probably won't know it by name. If you've been to an opticians and been asked "What's the smallest line you can read?" while looking at a white board filled with letters, then you've been given the Snellen Eye Test.
It's a great way to quickly and easily assess someone's eyesight. But what do we use when we need more detail?
More than just retinal photography
Leightons uses OCT imaging (optical coherence tomography) to capture a 3D image of your eyes and retinas. This helps us detect the early signs of glaucoma and macular degeneration. Leightons also offers an optional service, known as Optomap. Developed in the 1990s, Optomap offers a detailed wide-angle view, capturing up to 80% of the retina. That's a huge advance over standard retinal camera technology.
Identifying common eye problems
Leightons recommends how frequently you should come back for eye examinations after your appointment. So what kind of Leightons eye exams can you choose from? We have three varieties:
The Leightons Eye Examination = includes Retinal Photography, which helps us track the condition of your eyes over a long period of time, and is one of the best ways to detect many eye conditions.

The Leightons Ultimate Eye Examination – everything you get in a standard Leightons eye exam, but includes an OCT eye examination so we can identify eye conditions up to five years earlier than with standard imaging techniques.

The Leightons Advanced Eye Examination – this is only available in selected branches, and includes an Optomap imaging session, OCT and Retinal Photography.
Want to give your eyes a little health kick?
You can book an appointment online, call us on 0800 40 20 20, or visit your local branch.