It's time to take a fresh look at prescription sunglasses
Jul 22, 2018 in Eye Care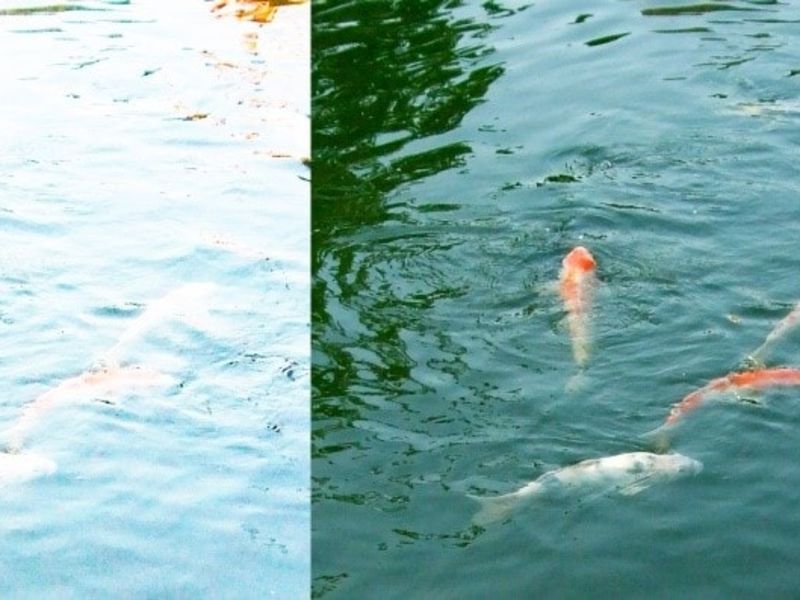 Sunglasses are the ultimate multi-function accessory. They provide the finishing touch to any outfit whilst shielding your eyes from dazzling glare. In fact, prescription sunglasses offer more than you may realise – these seemingly simple accessories benefit your health (UV protection sunglasses block harmful UV rays) and they enhance your vision.
Goodbye glare. Hello, colour.
As you get ready for your summer holidays, consider the environment you're escaping to. Pool, beach, ocean, woodland, city-changing light conditions, reflections and the harsh glare from the summer sun can turn what should be a beautifully colourful vista, into a bright white haze. Don't let your holiday be ruined by constant squinting. This is where polarised sunglasses can change your view forever.
But how do polarised lenses work? Think of a beam of light streaming through a window pane. If you partially close the venetian blind to block the visual assault of vertical light, the glare is gone. Polarised sunglasses work in a similar way. Through a polarised lens you see only what you want to see, the rich blues and greens of the sea, the subtle differences in the green leaves and the delicate yellow hues of the softest sand. You need to see it to believe it.
Polarised lenses also dramatically reduce reflections. We love to see the joy on a child's face when we show them the special properties of polarised vision, as they suddenly see the fish below the surface of the pond that were almost invisible before. Such is the power of polarised sunglasses.
Why compromise?
With polarised prescription sunglasses and UV sunglasses, you can have it all. Exceptional visual clarity and colour as you've never seen before, the peace of mind of UV protection, plus that all-important factor for your holiday snaps: the perfect style. We carry a carefully selected range of sunglasses and sunglass lenses in every Leightons Opticians & Hearing Care branch, including Maui Jim®, Ray Ban® and other leading brands.
Here are FIVE OF THE BEST for you to try:
Maui Jim®
Arguably a leader in their field, Maui Jim® offer superior polarised lenses and a huge range of styles to choose from. So confident are they in their product, that they are running a 'Love Them or Return Them' offer this summer. Discover the world through Maui Jim® prescription sunglass lenses and, if you're not 100% satisfied within 60-days, you can return them for a full refund. (Ask in branch for details. Offer ends October 2018. Model shown – Cliff House).
Etnia Barcelona®
A fun, vibrant sunglasses collection, offering quality frames and lenses. Here at Leightons, we're head-over-heels with the Ferlandia frames. Why not pop in store and try them on?
Calvin Klein®
Part of our curated prescription sunglasses collection, Calvin Klein® offers timeless styles for men and women across a rich colour palette. We love our Calvins.
Oakley®
Sports sunglasses are a must-have for anyone on the go this summer. With lens tints specifically designed to enhance performance when running, cycling, on the golf course, and many other sports, why wouldn't you give them a go? What's more, Oakley® sunglasses are available in prescription lenses too. Check out the Model 9341, shown here.
Ray Ban®
A world-renowned sunglasses brand that delivers trend-setting styles season after season. Vibrant lens tints are where it's at this year, so why not try something a little different such as the hexagonal model RB3548N.
Start your sunglasses search right here
To find the right sunglasses for you this summer, ask in your local Leightons branch for a bespoke consultation with one of our expert dispensing opticians, or call us on 0800 40 20 20.