Keep Your Eyes and Ears Safe this Autumn
Oct 09, 2017 in Eye Care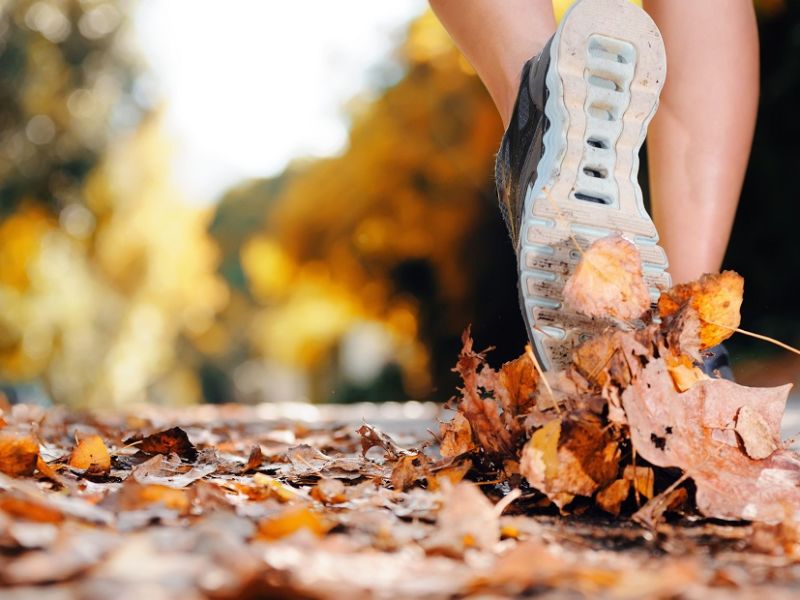 Leaves are turning, days are getting shorter, the weather is beginning to change. It can only mean one thing… Autumn has arrived!
With those long, summer days becoming a distant memory, you might think your eyes and ears are safer from threats such as high UV rays. However, the care of your eyes and ears should still be a regular priority. Even in the cooler months, there are still prominent conditions that can affect your vision and hearing.
Here's some advice to ensure you protect your eyes and ears this autumn.
Eat a Varied Diet
A balanced diet won't just benefit your immune system, as we near cold and flu season, it'll help keep your vision fighting fit too.
When it's cold outside, it can be tempting to resort to comfort food which isn't always the healthy option. In autumn there is a range of seasonal fruit and vegetables which you can include in your diet, including blackberries, squashes and root vegetables.
A healthy diet has been proven to help prevent conditions such as AMD, Diabetes and Glaucoma- not to mention all the other health benefits you can reap.
Hear the Warnings
No sooner has the first leaf fallen than the amateur DIY enthusiast starts to reach for their toolbox. Among the eye goggles, gloves, footwear, and other protective equipment, one essential component is often overlooked: earplugs.
Hammering, drilling, power-sanding – whatever the task, your ears can take a punishing from those loud noises. Specialist earplugs can significantly reduce the impact of that decibel-topping racket, and protect your hearing.
Keep Your Shades On
The temperature outside is falling, so it's tempting to think you're safe from the sun's harmful UV rays. No matter what time of year, you're still susceptible to ultraviolet rays – and this can be easily deceptive in the cold months.
A pair of sunglasses with the right level of protection – blocking out at least 99% of UVA and UVB rays – will help stave off cataracts and macular degeneration. Polarized lenses are a good idea when driving, as they'll reduce glare from the low afternoon sun and minimise any reflection after a rainy day.
Take a Break
Try to avoid becoming a slave to the screen – be that your work computer, your TV, or just your mobile phone. Your eyes and ears will thank you for it in the long run.
Action on Hearing Loss recommends a minimum of 16 hours' rest after exposure to two hours of 100dB sound. Numerous studies have shown that our eyes need regular screen breaks, ideally resting every 20 minutes or taking a decent respite every couple of hours.
Invest in Tests
As we all know, prevention is the best cure. Eating healthily, exercising regularly, and taking the right precautions will give you the best chance of protecting your vision and hearing- but early identification of any potential issues is equally important.
That's why it's important to adopt a regular routine of eye examinations and hearing assessments. Optometrists and audiologists are trained to spot any early warning signs, and ensure you receive the best possible personalised care.
At Leightons, our expert team provides the very best services to assess the health of your eyes and ears. To arrange yours, call Leightons on 0800 40 20 20 or book online now.