Safeguard your sight for the Winter Weather
Nov 24, 2020 in Eye Care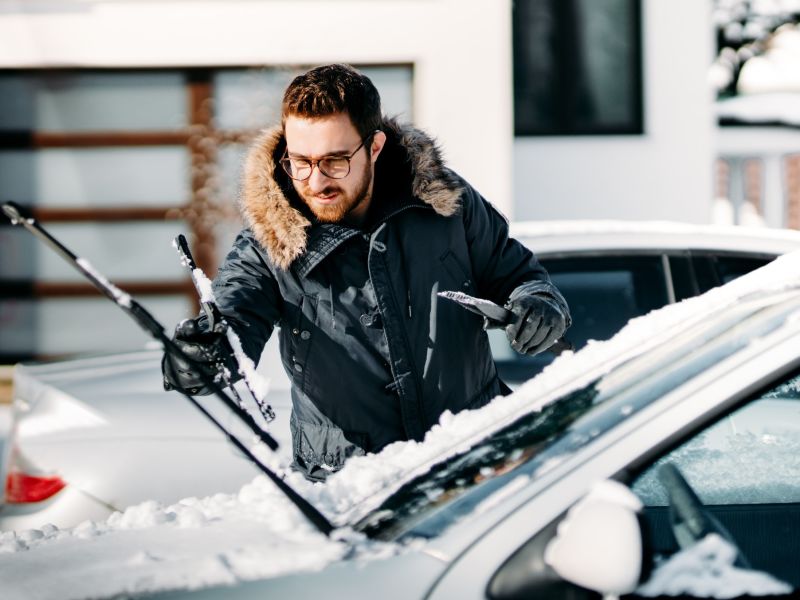 How can you safeguard your sight for poor weather conditions? Invest in a pair of anti-glare driving glasses and sunglasses this winter to keep your vision safe in the cold weather.
After a long day, driving home in the dark and murky weather is at the bottom of anyone's wish list.
With the early nights rolling in at 4.30pm, most of us find ourselves driving in the pitch black with the rain striking on our windscreens. All that glare from the artificial lights on the M4 isn't going to be easy on your eyes.
It's worth considering changing road conditions, as the lights from street lamps and cars will reflect off puddles and any wet surfaces causing extra glare.
To make sure you have optimal vision for night driving, we recommend getting some anti-glare glasses. These have a special coating on the lenses that helps reduce glare in all weather conditions and makes your view clearer, making them great for safe driving. And the great news is the anti-glare technology will work with almost all types of regular prescription glasses!
Even when walking in the day, glasses can help you as well. The best way for protecting your vision when in the great outdoors during the day, is to wear sunglasses which will work against harsh light from reflections off wet surfaces, puddles and snow.
Here at Leightons, we offer anti-glare coating on lots of different stylish glasses for driving as well as top of the range sunglasses – book an appointment with us today and check out the range available at your local Leightons practice.
Sunny Days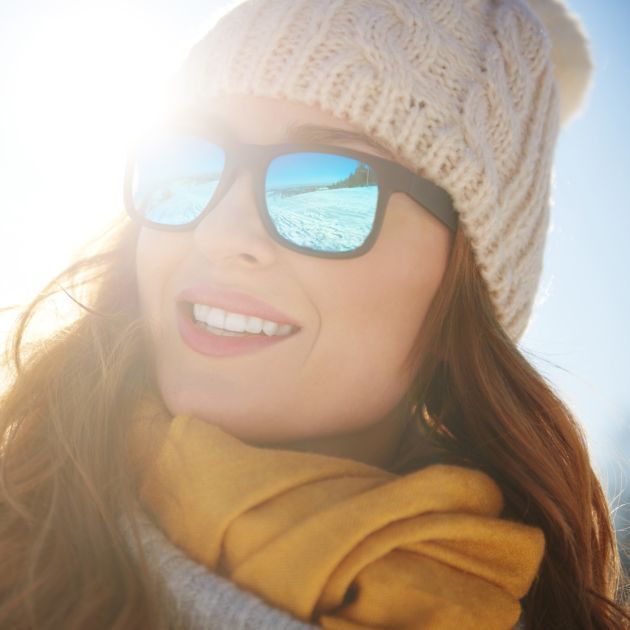 While winter doesn't often bring to mind thoughts of bright sunny weather, the fact is: sunny winter days can make driving especially hazardous.
As the sun stays lower in the sky during winter months, this means it is often right in your eyeline making it difficult to see properly.
So even though you might have said goodbye to your sunglasses with your summer swimsuit, it's important to keep a pair in the car to stay safe on the roads. It's time to think about more than just your driving glasses.
Cataracts
If you have cataracts, you'll be more sensitive to light, which can make glare from the sun or car headlamps even more difficult to cope with.
It's extra important for you to wear sunglasses during the day and anti-glare driving glasses at night to ensure your vision is safe on the road.
If you're concerned about your cataracts obscuring your vision, book an appointment with us today and we can advise you on the best course of action. You can book online, over the phone on 0800 40 20 20 or at your local store.
Dry eyes
Thanks to heating in the home, cold winds and lower humidity, another problem for your eyes during the winter months can be dryness.
Dry eyes can be sore and itchy, as well as causing blurry vision and excessive watering, so it's a good idea to follow these tips to keep them hydrated and healthy:
Maintain a healthy diet
Drink lots of water
Use eye drops
Buy a humidifier
Stop smoking
Drink less alcohol
Take breaks when looking at screens
Whether you're looking to improve your driving experience or need sunglasses for walks, We're here to help.
Call us on 0800 40 20 20 to book an appointment with one of our optometrists. You can also book online and we'll be happy to make your Christmas merry again.