Sun Awareness Week: How UV can damage your eyes
May 10, 2018 in Eye Care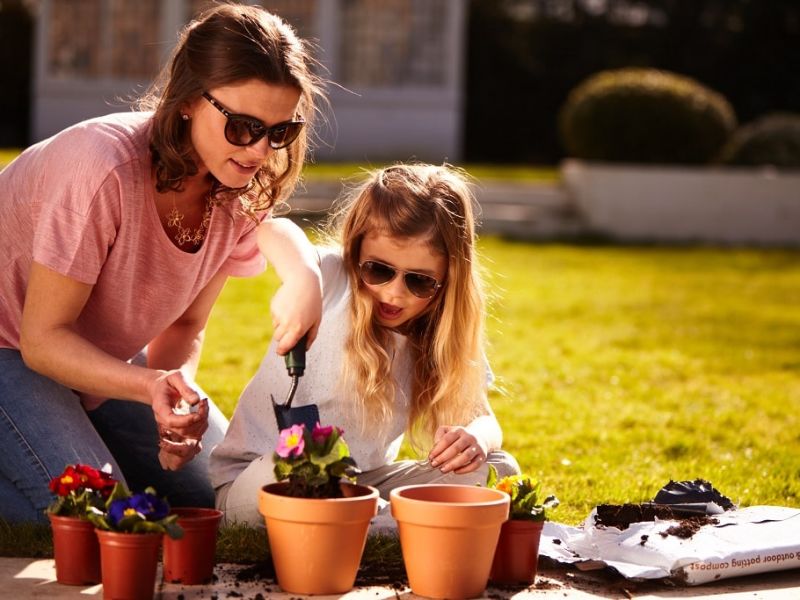 You might think Sun Awareness Week is the last thing we need in the UK when it's grey and drizzly for so much of the year. But you'd be surprised just how strong the sun can be all year round.
We all know about the need to wear UV protection on our skin, but what about the sun's damaging effect on our eyes? Your eyes are 10x more sensitive to the sun's UV light than your skin, so while the merry month of May has already delivered a taster of the summer sunshine to come (we hope), it pays to protect both your skin and your eyes.
To help you enjoy the sun safely, here are five things you need to know about Sun Awareness Week:
1. What is Sun Awareness Week?
Sun Awareness Week is a campaign run by the British Association of Dermatologists. From the dangers of sunburn and excessive tanning to the impact sunlight has on our eyes, its aim is to get people across the country taking steps to protect themselves against skin cancer and other health conditions caused by sun damage. This year Sun Awareness Week runs from the 14th to the 20th of May.
2. Why do we need Sun Awareness Week?
Whether you're planning a staycation or a week in a faraway paradise, you should be thinking about protecting your vision while you're out enjoying the summer warmth. Sun Awareness Week is there to remind us that the sun's ultraviolet (UV) rays, while a real treat for us Brits, can pose a danger to our health. In fact, UV levels can still be high even on cloudy days.
Excessive exposure to the sun without UV protection can cause a number of eye problems, including cataracts, macular degeneration and in the most serious circumstances, cancer. Even if you don't experience immediate issues that cause temporary vision loss, the lasting effects of sun damage to the eyes can be debilitating.
3. Protecting your eyes from sun damage
You can still have a great time soaking up some much-needed vitamin D while also making sure your eyes don't suffer the negative effects of the sun. The answer? UV protection sunglasses. Leightons stocks a range of sunglasses carrying the CE mark and British Standard BS EN ISO 12312-1:2013 for protection against UV rays.
Not sure what to choose? Take a look at Maui Jim's Beach Baby sunglasses with PolarizedPlus2 lenses, Ray-Ban's Classic Aviators, or go all-out Hollywood in a pair of Christian Dior classics.
4. Get your eyes checked
As the NHS recommends, you should have an eye test at least once every two years, and more if you're at risk of specific eye conditions.
Eye tests help opticians track changes in your eye health over a long period of time, helping us spot potential problems before they get worse.
5. Book an eye test now
If you've been inspired by Sun Awareness Week to get a pair of sunglasses and start protecting your vision, book an eye test today.
It's easy: book in-store at your local Leightons branch, call us on 0800 40 20 20 or book online.