Treat your and your partner's eyes with love this Valentines
Feb 14, 2022 in Eye Care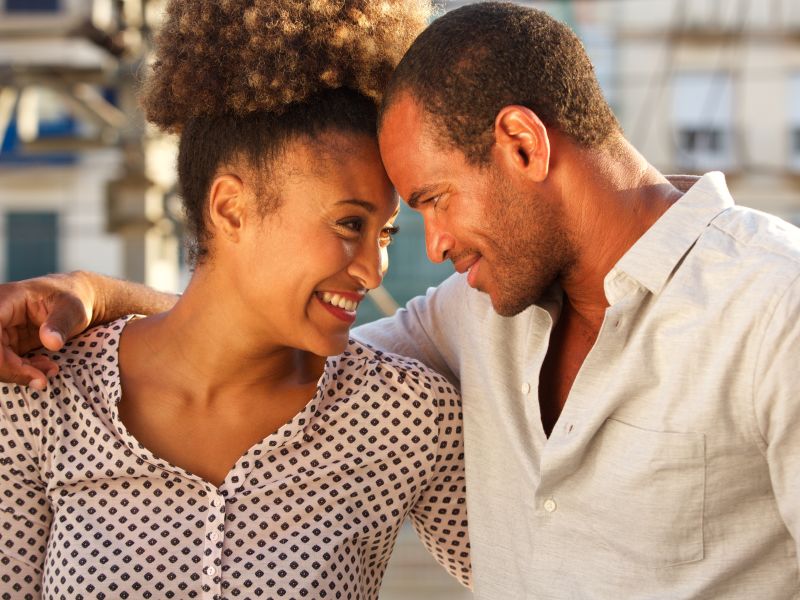 The season of love is upon us. The shops are filling up with greetings cards laden with 'I love yous', heart-shaped chocolates and rose bouquets. Here at Leightons, we'd like to propose you stare longingly into your partner's eyes this Valentine's Day – and tell them about the five tips below.
We've put together a 5-point eye care guide to keep a check on your and your partner's eye health this February 14th.
1. Limit screen time
Do you or your partner spend a lot of time working in front of the computer or using your smartphones? It's important to give your eyes a break to avoid Digital Eye Strain (DES). When we look at screens, we tend to blink less. This can cause our eyes to dry out more quickly, causing irritation, headaches, tiredness and even blurred vision.
Follow the 20-20-20 rule of looking at something 20 feet away, every 20 minutes for 20 seconds to give your eyes a break and prevent DES.
2. Eat a healthy diet
Did you and your partner make a new year's resolution to eat healthier? Focus on your eye health and pledge to lots of foods with all the vitamins and minerals to maintain your eyesight!
We have a whole article dedicated to eating healthily for your eyes that you can check out here. Bring on those oily fish, leafy greens and citrus fruits!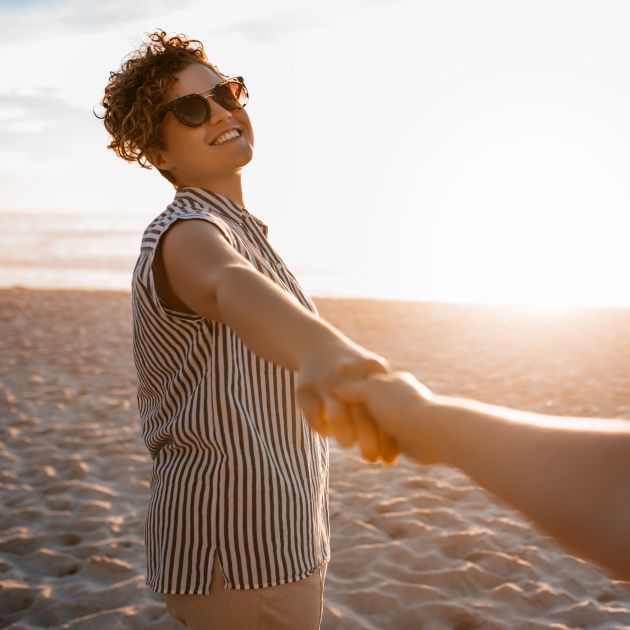 3. Bring back the sunglasses
Did you pack away your sunglasses with your summer swimsuits? Well, it's time to get them out again. Just because it's chilly outside doesn't mean the sun's harmful UV rays are any less damaging to your eyes. In winter, the sun sits lower in the sky – so low that it's right in your line of vision. Sunglasses are the relief you need.
So whether you're out for a brisk winter walk or you're driving home from the office, make sure you've got a pair of sunglasses on hand to protect your eyes.
4. Book an Ultimate Eye Examination today
If you or your loved one are experiencing any problems with your eyes or vision, the best thing you can do is book an Ultimate Eye Examination for complete reassurance and total peace of mind. One of our friendly optometrists will perform a comprehensive eye examination using the latest technology and advise you on the best way to take care of your eyes. Simply call us on 0800 40 20 20 or head online to book an appointment.
For the safety of our staff and customers, we are currently open by appointment only – so please remember to book before you come into your local practice.
5. Get total eye and hearing care for just £12 a month
When you become a MyLeightons member you'll get complete care for your eyes, as well as hearing care, all for just £12 a month.
With a MyLeightons membership you'll get:
An annual Ultimate Eye Examination, including Dry Eye Assessment

Discounts of up to 50% off glasses and contact lenses

10% off hearing aids

Complimentary ear wax removal

And much more!
Find out more about MyLeightons membership and hearing tests.