Hear. See. Do More in 2021: Tips for better vision and hearing health
Jan 18, 2021 in Eye Tests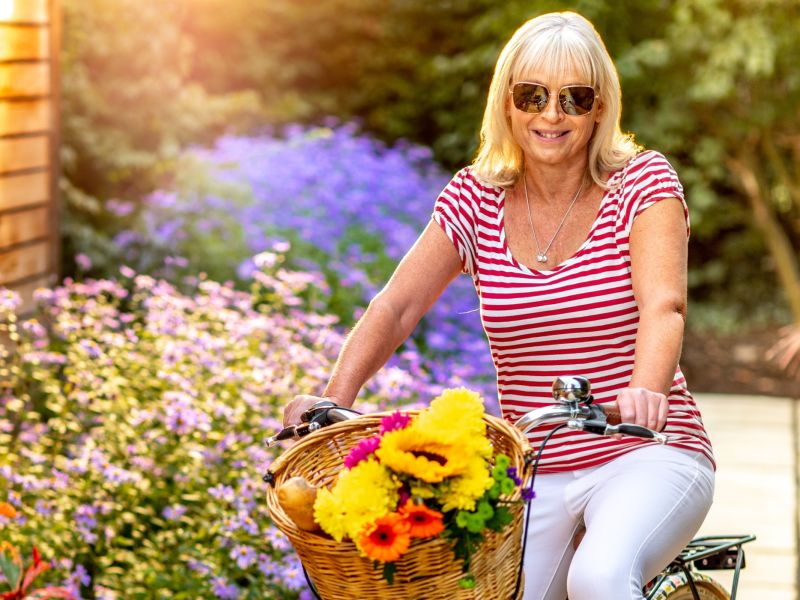 Book an eye examination and full hearing assessment with us, and find out our top tips for the best ear care and eye health throughout 2021.
In just a few weeks, we'll all be watching the daffodils come up, winter frosts melt away and listening out for the sounds of hatching birds at the bottom of the garden.
Springtime walks, days out in the garden, finding new hobbies are great opportunities to make the most of lockdown. We've put together our top tips for keeping your eyes and ears in check so you don't miss a thing in 2021, especially as we all look forward to when we can meet up with friends and family once more.
Tips for better hearing
The best hearing care begins with a hearing assessment. This allows your audiologist to provide the right hearing advice, and start treatment if any hearing loss is detected. We understand it's a complicated time right now, so if you want to check your hearing before booking an appointment, you can take our 60-second online hearing check.
If you can't or don't wish to visit us in person, we're still here for you. Our team is available remotely for all queries and requests, including glasses repair and replacement as well as ordering replacement hearing aid batteries and hearing aid support. Explore our remote care services.
While some of us may be spending more time indoors, that doesn't mean that our ears are completely safe. Sometimes the music might be a little too loud or the kids are shouting and having fun. For those unable to work from home, or our incredible key workers, there are a number of noises in the workplace that can be too loud on a daily basis. It all has an impact on our hearing.
Did you know that noise-induced hearing loss is the second most common cause of hearing loss in the world, affecting as many as 20% of the UK population? Remember to wear ear plugs when working around loud noises (this can be driving a motorbike, using power tools in the house or at work) and listen to music at no more than 60% of full volume.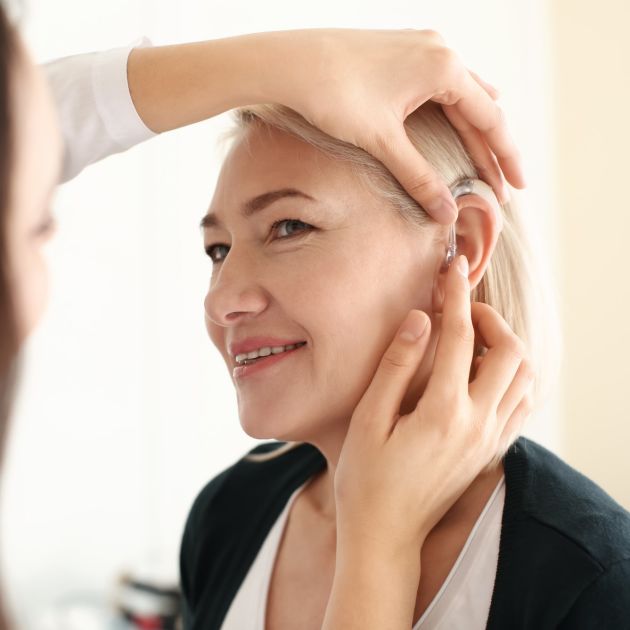 There's no doubt that New Year can be a stressful time of year, especially during lockdown. Stress can be a cause of tinnitus and while there's no known cure for the condition itself, reducing stress and controlling anxiety levels can be a great help in managing it. So, remember to take time to look after you, your eyes and ears in 2021.
New Year Resolutions for promoting good vision health
There may be new habits or hobbies we're looking to take up this January: running, painting, gardening. And there'll be habits we're all looking to cut down on: smoking, drinking, stress eating. Here are a few tips and habits that will benefit your vision.
1. Protect your eyes from UV and wear sunglasses: It's important to keep your eyes shaded from the sun. While we might only think to reach for our sunglasses in summer, the sun can be just as harmful to our eyes in the winter.
It can reflect off snow and water, bouncing harmful UV rays into our eyes. As our eyes are up to 10 times more sensitive to UV rays than our skin, it makes sense to have a pair of UV-rated, CE-marked sunglasses to hand if you're out driving or walking this winter.
2. Consider giving up smoking: The health risks of smoking are widely reported, but we often don't think about the effect it can have on our eyes. The truth is smokers are at a higher risk of developing both age-related macular degeneration and cataracts.
Both of these conditions cause gradual sight loss and while there's treatment available for macular degeneration, it cannot be cured. If you're looking for a way to improve your eye health in 2021, giving up smoking could be a good New Year's resolution.
3. Book An Appointment for your hearing and vision: For the optimum in vision and hearing health, opt for an eye examination and hearing assessment this season. Just like getting your hearing checked, having your vision tested regularly will allow optometrists to give you the best advice and treatment.
You should aim to have them tested every two years, but don't be afraid to go sooner if you notice any changes in your vision or develop any pains.
We are open by appointment only, with the safety of you and our staff as our top priority. Please do not visit any Leightons practice until you have made an appointment as you will not be able to enter.
Book an eye examination or hearing assessment today
To make sure your vision and hearing are in tiptop condition, book an eye examination and hearing assessment with us at Leightons.
Call us to book an appointment on 0800 40 20 20 or book online. As an essential healthcare provider, we are open during lockdown by appointment only.
Please do not visit any Leightons practice until you have made an appointment as you will not be able to enter. For more information on how we're keeping you safe in practice, visit our Here To Help pages.