Drive Safer with ZEISS
Sep 29, 2016 in Glasses & Sunglasses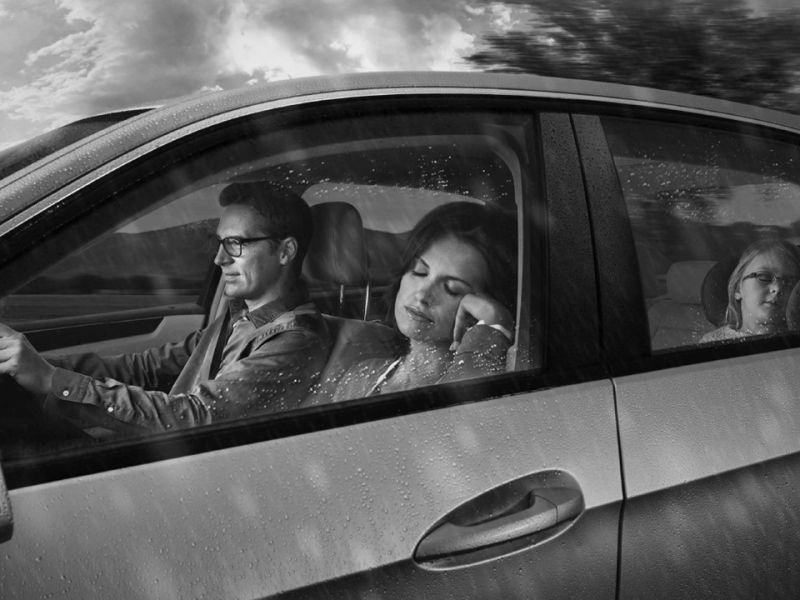 "Life is a journey, not a destination", said Ralph Waldo Emerson. Your eyesight affects every aspect of your life, especially when you're on the road – whether it's a long trip with your family or merely your daily commute. You need spectacles with lenses that make this journey easier and safer by providing a better focus and vision. This is where ZEISS DriveSafe™ lenses come in.
Why ZEISS?
ZEISS is a world leader in the manufacture of precision optics. ZEISS lenses combine superior technical expertise with on-going innovation to offer better vision to millions of people around the world.
Now, ZEISS have brought their expertise to bear helping improve vision clarity for drivers. Particularly in the UK, rain and fog are common and can hamper visibility. Driving in low light conditions, for example at dawn or dusk, can also be difficult and is almost unavoidable as the days get shorter.
Low light also raises the problem of headlight glare from oncoming traffic which, when combined with the strain of moving your focus between the dashboard and the road, can create a stressful driving experience.
How can DriveSafe help?
ZEISS DriveSafe lenses are designed to specifically address these driving challenges. They reduce perceived glare to provide a comfortable, safer overall driving experience.
The lenses are suitable for everyday use as well, so you can have your regular glasses fitted with ZEISS DriveSafe lenses whether you drive all the time or for just a few minutes a week.
Get your free upgrade
Between 6th October and 30th November 2016, Leightons are offering a free upgrade to bespoke individual DriveSafe lenses when you buy standard ZEISS DriveSafe lenses. Ask in your local branch for more details.
We carry a huge range of frames for you to choose some that suit your look and lifestyle, and can include ZEISS precision lenses calibrated as per your prescription. Simply visit your nearest branch, call us on 0800 40 20 20 or, if you would like your prescription checked, you can book an eye exam online.