Make 2021 Count: Glasses styles to watch out for
Feb 18, 2021 in Glasses & Sunglasses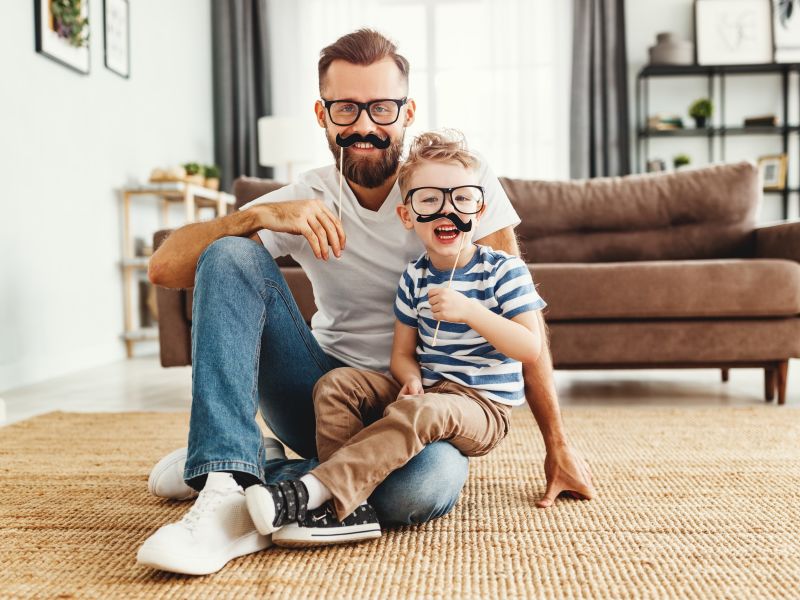 Goodbye January, hello new season! As we move through February, we see hints of spring popping up around us, bringing hope and renewed energy after a difficult past year. Take advantage of this nature-derived refresh and consider a new look for 2021! Come on a journey with us as we dive into the many different eyewear styles you can choose from, spanning desirable classics to modern looks.
Perhaps you're working from home, wanting to show off a new look and protect your eyes at the same time. Or maybe you've taken up a new hobby in lockdown and need some new glasses to help you live life to the full. Our Qualified Dispensing Opticians are on hand to help you find the perfect pair.
The history behind eyewear classics
Let's start by taking some inspiration from iconic glasses through the ages. Glasses, an invention born of necessity, are now so much more than a tool for perfect vision. They are the ultimate style accessory. We are lucky to be spoilt for choice in modern eyewear, but which shape is the ideal match for your personal style?
Aviators - think Tom Cruise in Top Gun
The iconic look of Tom Cruise on an airstrip in gold rimmed sunglasses is just one example of how the aviator shape is forever cemented as a classic. But did you know that this eyewear stalwart is not only available as a sunglass? Aviators are also a key player in the optical world, a favourite through generations of wearers. And, if the classic teardrop is not right for your face shape, you may find a squared or rounded aviator to perfectly complement your features.

The Steve McQueen sunglasses of the 1960s
It's not all about the maverick, Tom Cruise! Wind back to 1960 and Italian eyewear brand Persol was all the rage, thanks to actor and icon Steve McQueen. While his look is still popular to this day across many collections, brands like Tom Ford have developed the iconic silhouette for the modern spectacle wearer.

Hippies, musicians and wizards
Smaller, rounder glasses suit many people, but especially those with a square face or angular features. Made popular by the Beatles' John Lennon and later on by Oasis' frontman Liam Gallagher, round frames have more recently shot to fame in the wizarding world, as the choice of Harry Potter. Round optical frames are enjoying a resurgence of late, popping up in many collections we curate for you. Small, midsize, oversize, with a slight teardrop or even a flat top, round is a shape everyone should consider when seeking their new eyewear style.
Heart and Cat Eye Glasses
Brands like Chanel are often cut into a soft triangle or heart shape. This cat eye look shot to fame as a favourite of Audrey Hepburn in the 1950s and 1960s, and more recently styled by celebrities like Taylor Swift. Cat Eye shapes often complement round faces and have been reworked into squared and rounded options by different designers. Here are a few of our favourites from French brands InFace and Face A Face and our Spanish favourite, Etnia Barcelona: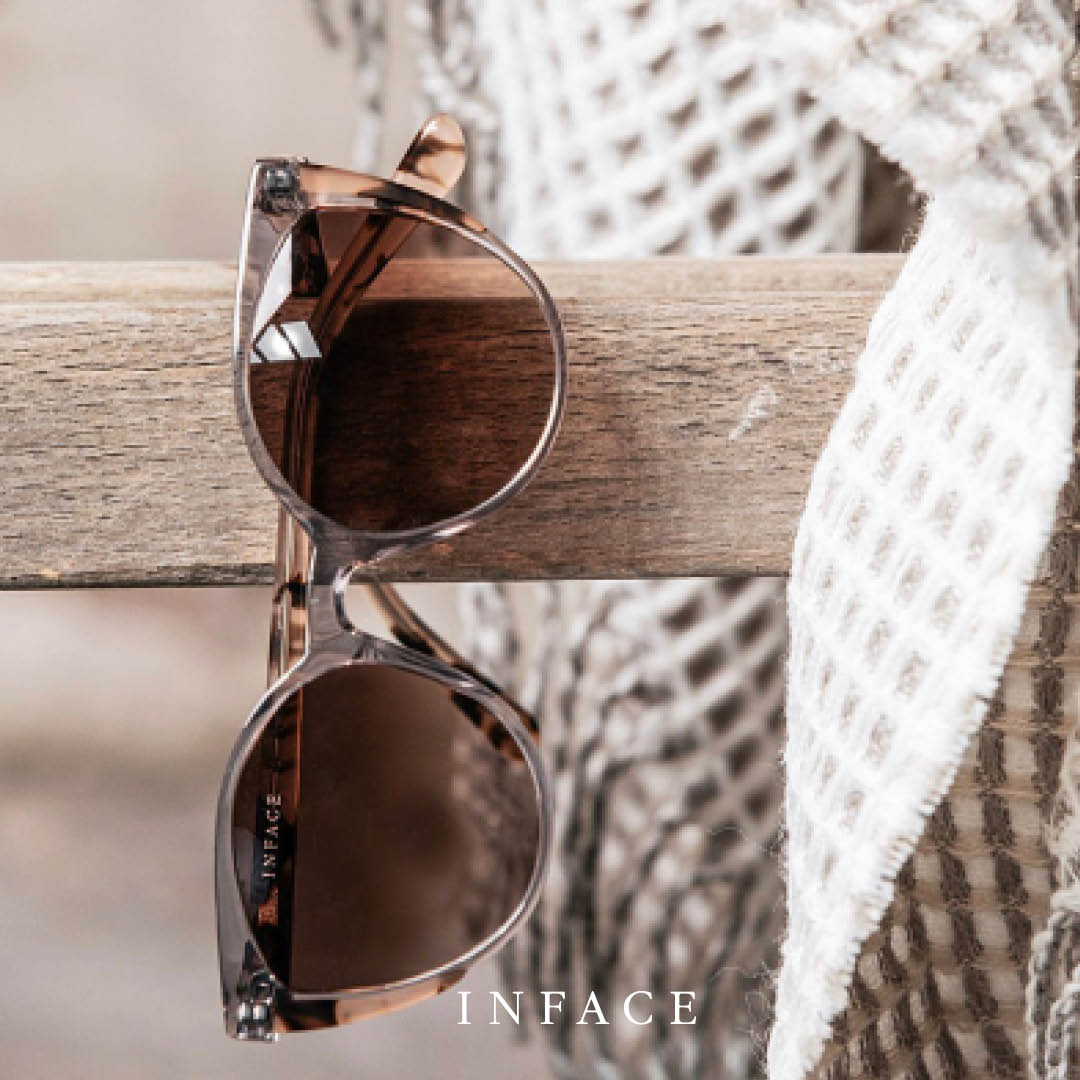 Fashionista and Statement glasses - Iris Apfel
Not for the faint-hearted, Apfel's look is based on large, thick rimmed glasses, often seen in black or tortoiseshell, sometimes even embellished with jewels. This impactful silhouette is a key trend right now, perfectly delivered through eyewear brands like Cutler & Gross and Tom Ford. Think of the bold acetate frames favoured by actress Lupita Nyong'o, musician Jay-Z and especially the actor Michael Caine.
Square/ angular frames
These are the ideal frames to complement round and oval faces. Available in lightweight titanium and the finest acetate in every conceivable colour, here are a couple of our top picks, from the Danish eyewear house ProDesign:
Live life to the full
Our top tip for finding your style is to look at what aspects would support your lifestyle.
For prescription glasses wearers, there are four types of lenses that help you in different ways:
Close up work (computers, reading glasses)
Long distance (driving)
Sports (specialist)
Sunglasses
For this reason, you may find it beneficial to have more than one pair of glasses.
We recommend wearing specialist prescription or non-prescription eyewear for certain sports, such as cycling and running, as technologically advanced lens tints and treatments can optimise your vision. We can even put most prescriptions into swimming goggles and sunglasses, so you can perform at your best level without compromise.
Alternatively, why not ask about contact lenses? Contact lenses provide a more flexible option for any activity. Think pilates, dance or other sports such as golf or tennis. Many of us are working out at home now, with the help of online classes. Wearing glasses can be troublesome when looking between your screen and your yoga mat. Contact lenses provide the freedom of movement you desire to get the most out of your exercise.
Upcoming trends: what's coming up in 2021?
Clear Acetate Glasses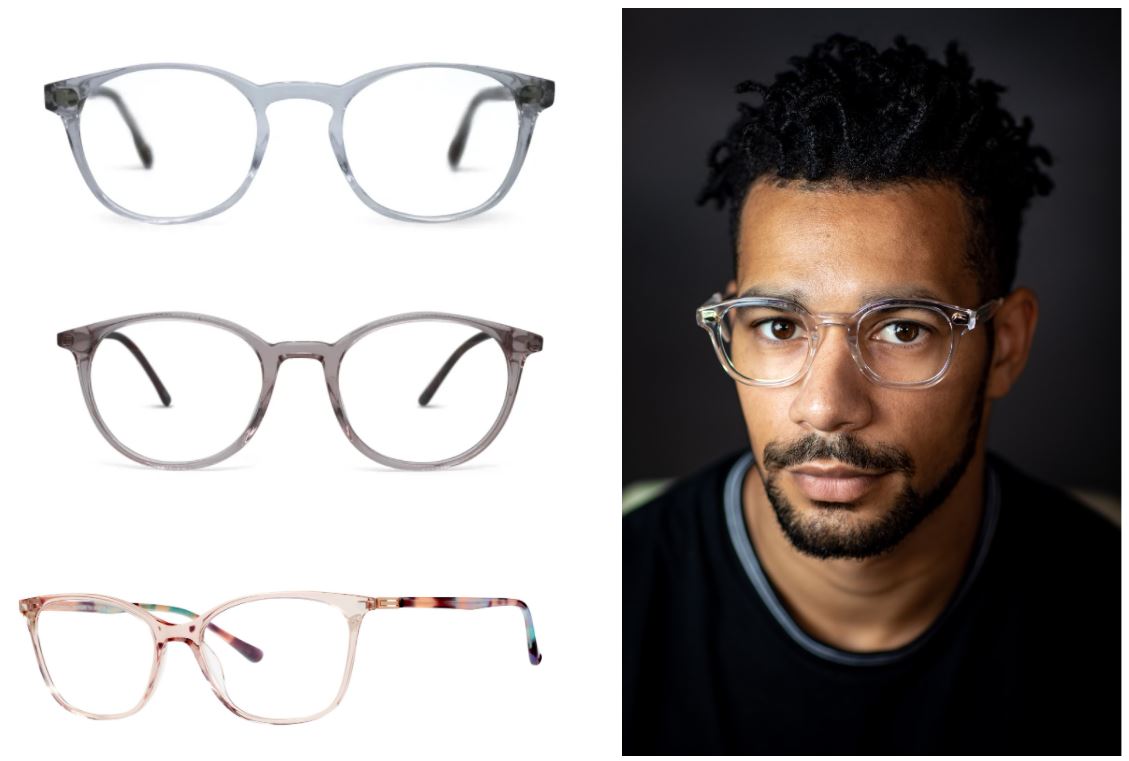 Featured: Walter & Herbert, ProDesign
The design teams at ProDesign and Walter & Herbert, as featured here, have lovingly developed a beautiful collection of frames with a smokey grey and blush crystal palette. Almost invisible from far away, clear glasses can either be completely translucent or feature some colour to give your look a little zing.
Circular frames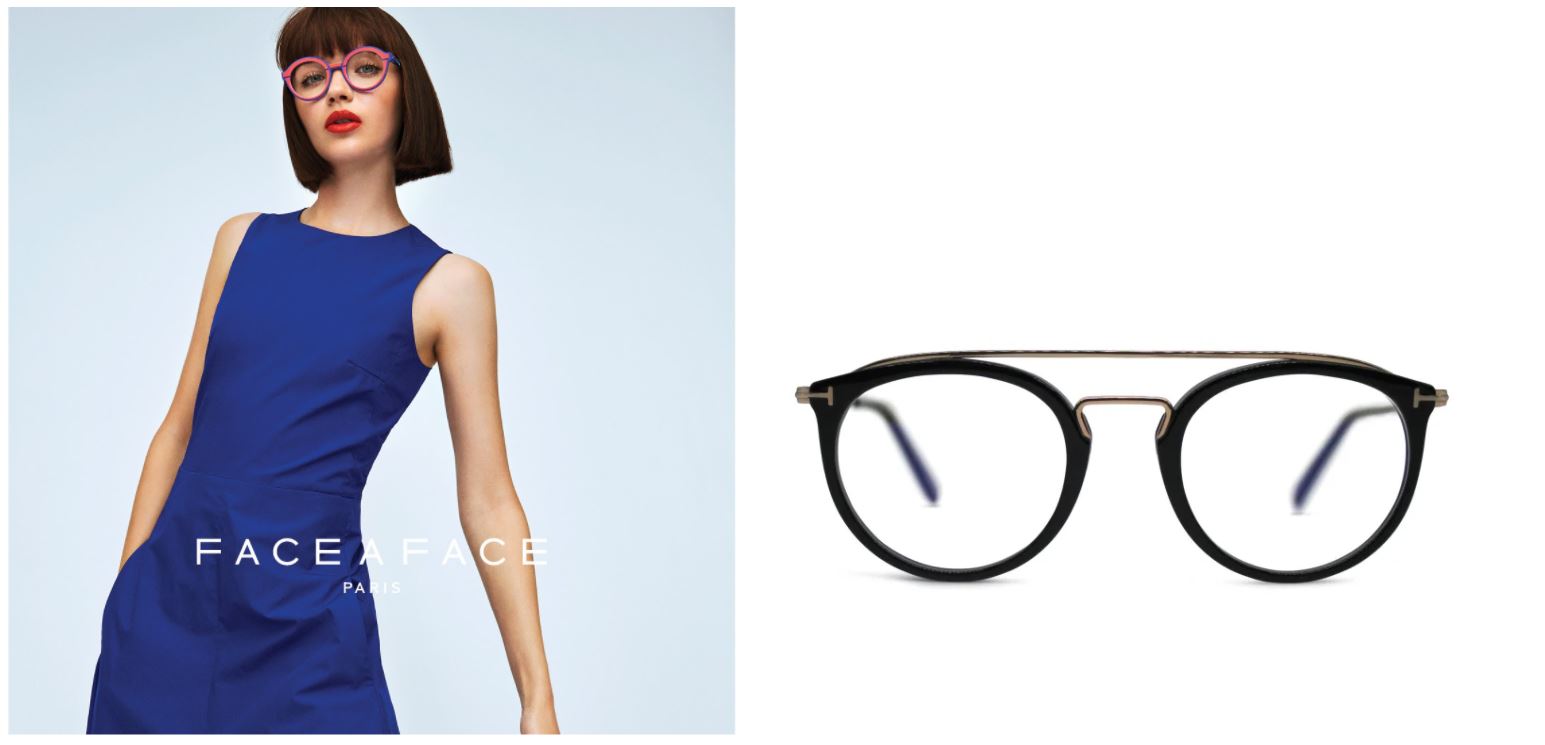 Featured: Face A Face
As we saw earlier with the icons John Lennon, Oasis and Harry Potter, circular frames are back in a big way and provide a level of sophisticated intelligence. They have remained one of our firm favourites. If you prefer a lightweight metal or high coloured acetate, you'll find rounded options offer a great range of choice as so many brands now offer variations of the rounded look. They particularly suit more square or longer faces.
Emerging trend - heavy chunky acetates
Featured: Cutler & Gross Statement, personality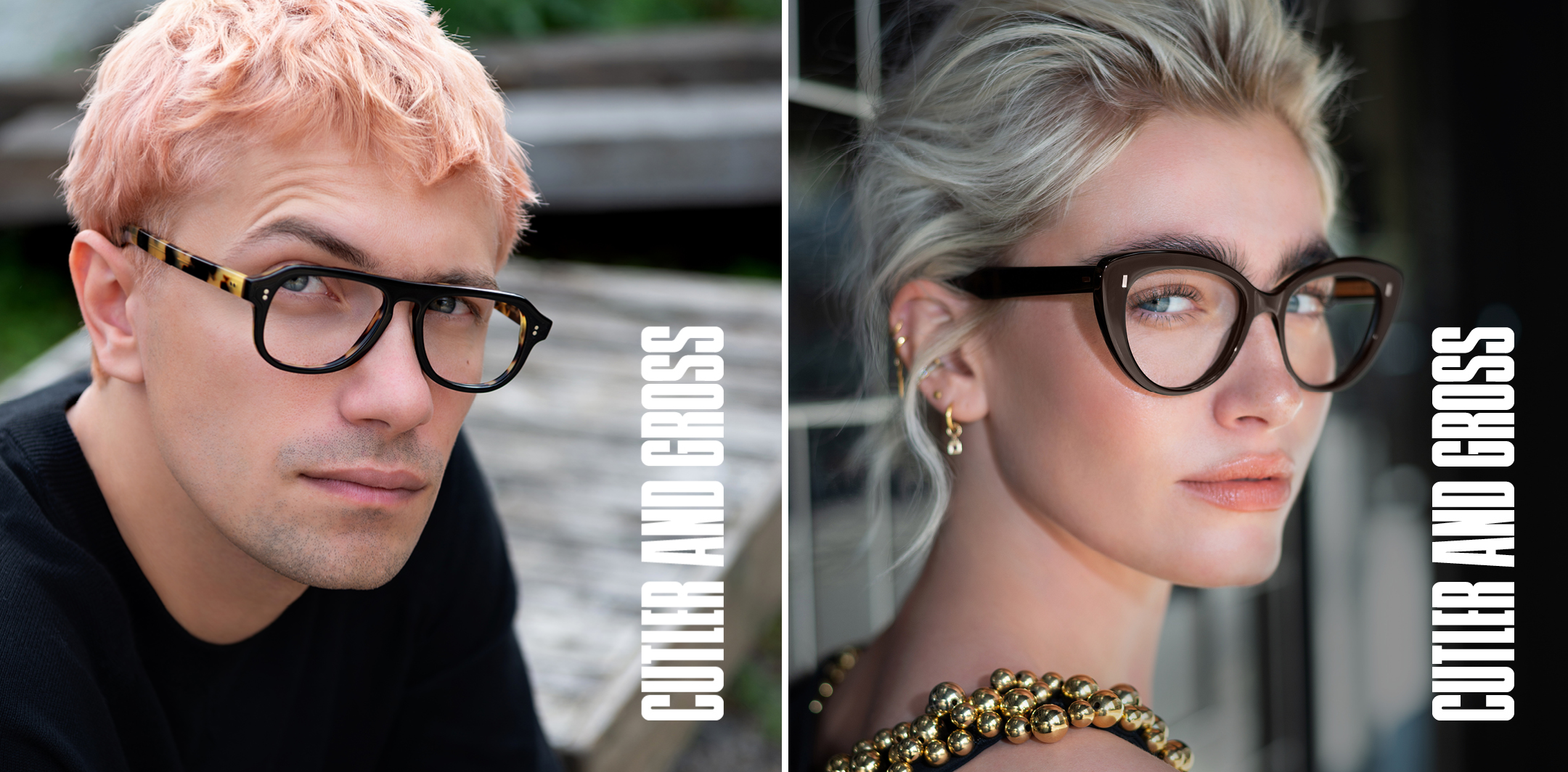 The newest look to make its mark on the Leightons' shelves has to be the chunky acetates. If you're looking to make a statement about your personality, look no further. The height of fashion right now, they offer a clear contrast to the translucent acetate frames we saw earlier.
Let's not forget the kids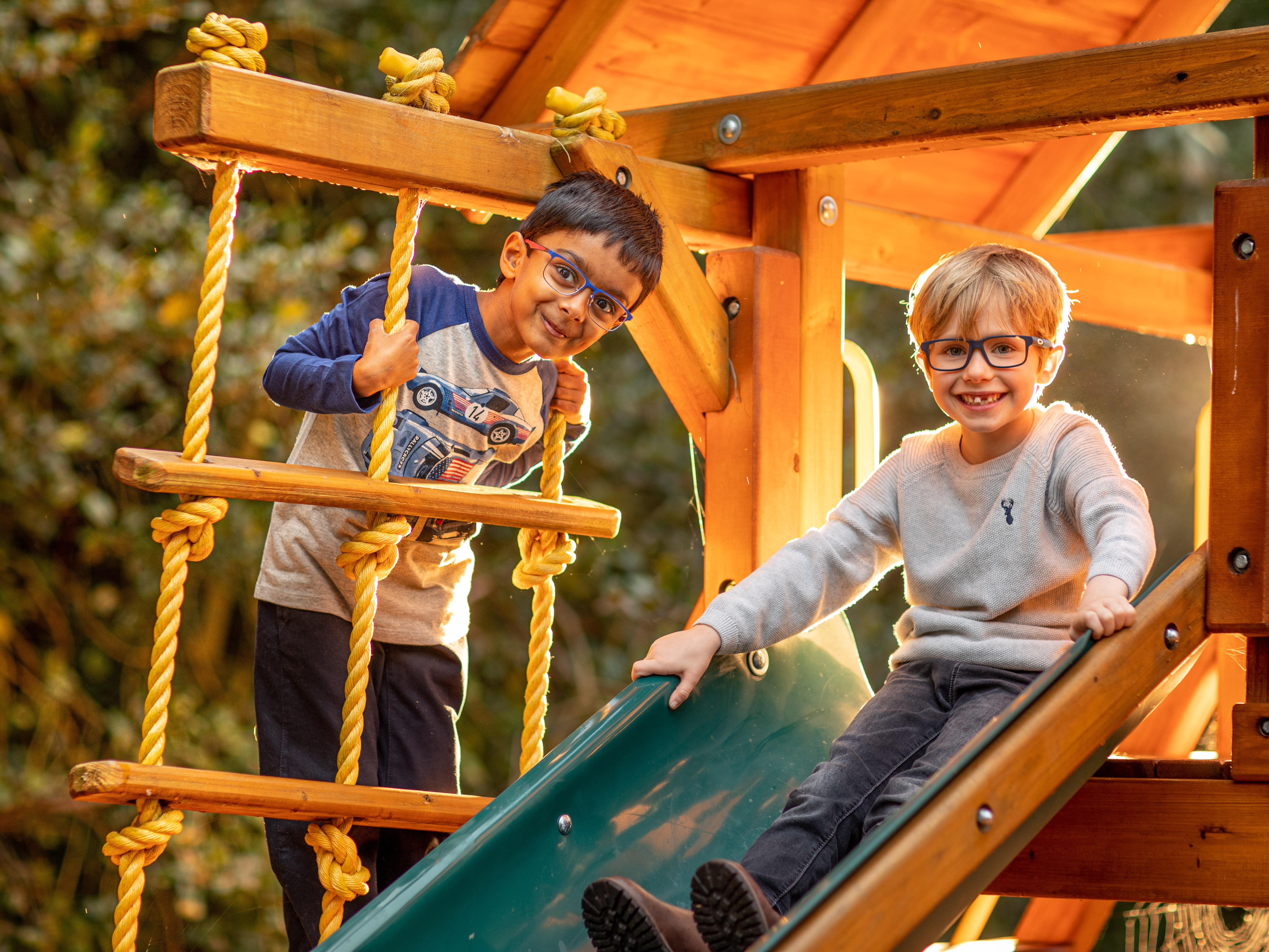 At Leightons, family is at the heart of everything we do. We offer a variety of fun, functional frames for kids including Eyestuff, Nano Vista and Wolf Cubs to suit little faces and big personalities.
Our brands know that there should be nothing holding kids back from swinging on the monkey bars and being creative with outside play. The frames we stock are made from safe, hypoallergenic materials, and many are near indestructible - letting little ones be little ones!
Your vision can't wait, but your payment can
All members of the MyLeightons Care Plans can enjoy an annual Leightons Ultimate Eye Examination with OCT and Optomap as part of their care plan, alongside other benefits.
Access to optometrists and ocular hygienists with bespoke therapy appointments, including dry eye assessments
20% off complete glasses (including lenses)
30% off a second pair of glasses (including lenses) purchased within three months of your initial pair
20% off prescription and non-prescription sunglasses
20% off all optical accessories (cases, cords/beads, cloths, cleaners, magnifiers)
Enjoy complete care and total peace of mind with MyLeightons from £12 per month, ask in practice for more information or visit our MyLeightons page.
Whether or not MyLeightons is right for you, you can make the most of our See Now. Pay Later. Plan.
Choosing a new pair of glasses should be an exciting process, but we understand that it can sometimes be a daunting one. Did you know that you can use our interest-free See Now, Pay Later payment plan to spread the cost? Simply ask any of our practice team members for more details.
Book your style consultation with our Qualified Dispensing Opticians
Our Qualified Dispensing Opticians are experts in identifying the best eyewear shape for you.
Call our Dedicated Patient Support team to book an appointment on 0800 40 20 20 or book online. As a primary care provider, we are open during lockdown by appointment only.
Please do not visit any Leightons practice until you have made an appointment as you will not be able to enter. For more information on how we're keeping you safe in practice, visit our Here To Help pages.