The importance of UV protection: how to safeguard your vision this summer
Jun 20, 2017 in Glasses & Sunglasses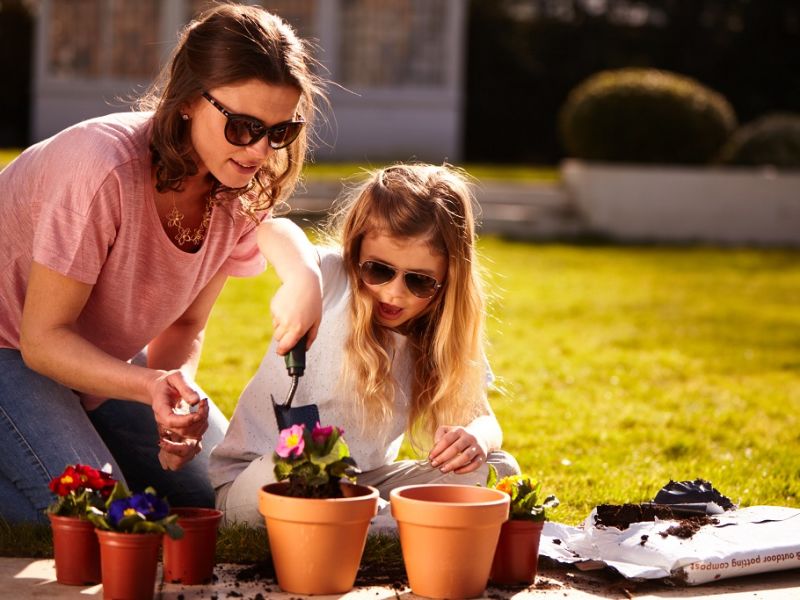 Summer is finally upon us and we can all bask in the glorious sunshine (and then run for cover when the rain arrives). We all think we know the dangers of the sun's rays: slapping on sun lotion is almost second-nature – but few of us realise the damage sun light could be doing to our eyes.
The sun is both vast and vastly far away: in fact, it takes nearly eight and a half minutes for the sun's rays to reach earth. Despite our distance from the sun, its light is still powerful, delivering light that is visible and invisible, harmless and harmful.
Be my sunshine
Alongside visible light and invisible infrared rays, the sun blasts us with three varieties of ultraviolet light: UVA, UVB and UVC. UVC is mostly absorbed by the earth's atmosphere before it reaches us, but we need to take steps to protect both our skin and eyes from UVA and UVB rays.
UVB is important for vitamin D formation (and gives us a nice tan), so a little is ok. But too much causes sunburn. UVA is also harmful if our eyes or skin are exposed for too long.
The best way to protect your eyes
Sunglasses are much more than just a fashion accessory. Whether non-prescription or prescription they're vital for protecting your eyes from UVA and UVB, helping to slow or even prevent the development of eye conditions like cataracts and macular degeneration.
Our quick tips for beating UV rays:
Your eyes are 10x more sensitive to UV than your skin, so wear sunglasses as often as you can when outside.
Choose sunglasses rated to block at least 95% of UVA light.
Don't think it's safe on overcast days: 90% of UV rays penetrate cloud.
Kids should wear sunglasses. In fact, 80% of the total amount of UV light that enters the eye over a lifetime will do so before the age of 18.
…but make sure your children's sunglasses are properly UV rated. Many toy sunglasses don't offer proper protection.
Find your perfect sunglasses
If you're looking for a stylish pair of sunglasses that also keep your eyes safe from UV rays, drop into your local Leightons to browse our UV-rated brands. Whether it's sporty wrap-arounds from Oakley, the refined lines of Ray-Ban, or the advanced polarisation and clarity of Maui Jim – we've got the ideal pair of non-prescription or prescription sunglasses for you.
Call us on 0800 40 20 20 or visit your nearest branch.