Hear even more with the new Oticon Opn S hearing aids
Mar 12, 2019 in Leightons News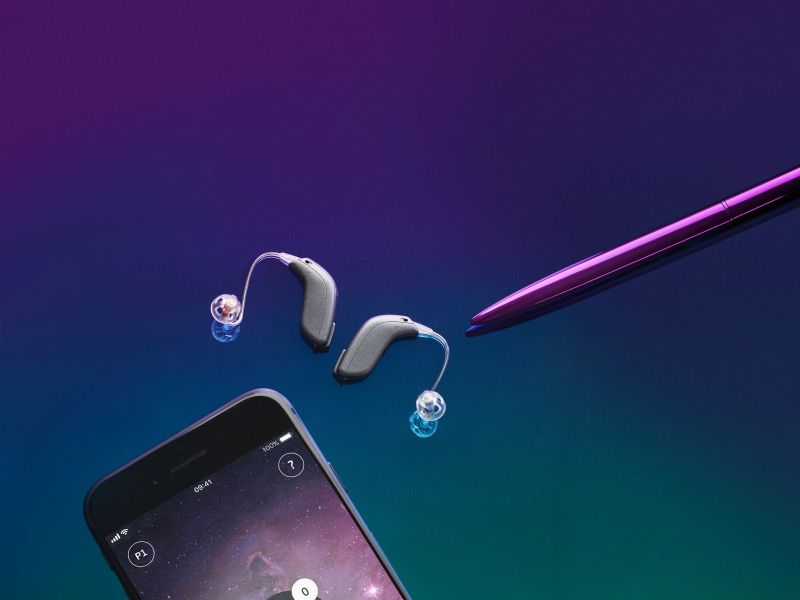 Hearing aids are at their most useful when you're having a conversation in a noisy environment, like a coffee shop or restaurant. But can hearing aids ever match normal hearing levels? Hearing aid manufacturer Oticon might just have a winner on its hands. Enjoy the sounds that the wonderful season of spring brings us – all with Oticon Opn S hearing aids.
Join us as we take a closer look.
If you have hearing loss, you'll know that background noise is the enemy. Unless you're lucky enough to be talking to Brian Blessed at full earth-shattering volume, normal voices often fade into the background.
Just like normal hearing
Modern hearing aids can help by amplifying the voice you want to hear and filtering out the background noise. But hearing aids haven't been able to match the clarity and nuance of normal hearing.
Until now, of course: Danish company Oticon has packed a number of technologies into its new Opn STM range of devices that now mean hearing aid performance is on a par with normal hearing.
So how does it do it?
It's all about BrainHearing
Technology, as ever, is key. Oticon's BrainHearing technology has been around for a while, but in the Opn S, Oticon has taken it to a whole new level.
BrainHearing reduces the mental effort required to hear and decipher the words you hear during a conversation. As Oticon says, 'hearing is thinking'. The Oticon Opn S's sensitive microphones analyse the local acoustic environment an amazing 56,000 times a second, helping to suppress sounds you don't want to hear and accentuate the sounds you do.
And it works, too: the Oticon Opn S is proven to deliver speech understanding at the same level as people with normal hearing in noisy environments.
Say goodbye to feedback
The Oticon Opn S also solves a problem hearing aid wearers have always experienced: feedback. Feedback is the whistling noises produced by many hearing aids, and it can be very frustration (and startling!) when it happens.
Feedback is caused by the hearing aid's own microphones mistakenly picking up its own amplified sounds. The result is a feedback loop, creating unpleasant whistling sounds. It's been an unfortunate fact of life for hearing aid wearers, but Oticon's OpenSound Optimizer technology shuts down the feedback before it even occurs, letting you live life without fearing the dreaded feedback.
Explore the Oticon Opn S range
The Oticon Opn S range are all behind-the-ear style hearing aids, available in four different models starting with the miniRITE, the baby of the group. The next model up is the more powerful and fully rechargeable miniRITE R. Then comes the miniRITE T, which lets you connect to hearing loops in public places, and also features a rechargeable battery. Finally, the BTE PP is the largest and most powerful model, with an LED status light and rechargeable battery.
How to get hold of the Oticon Opn S
The Oticon Opn S is available now. Call us on 0800 40 20 20 to book an appointment to take a look at the Oticon Opn S and give it a test – it might be the replacement hearing aid you're looking for. If you don't already have a hearing aid but are concerned about your hearing sensitivity, you can book a hearing test online with your nearest Leightons branch. Don't miss out on those special sounds this spring.