World Hearing Day 2020: Boost your hearing fitness
Mar 02, 2020 in Hearing Aids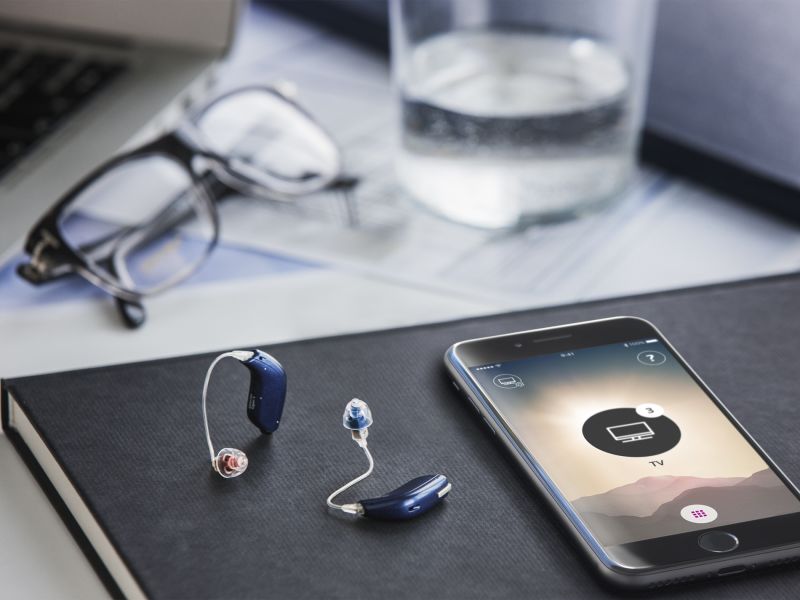 World Hearing Day: Hearing Care for all, Using Technology to Boost your Hearing Fitness
Hearing loss is more common than you might think – it affects 12 million people in the UK (that's one in six of us!). Even mild hearing loss can increase your chances of developing mental health issues and dementia. Our hearing is more important than we realise.
With technologies like the Oticon ON app and the latest hearing aid technology, Oticon More™, many of us can be getting more out of and managing our hearing better.
This year, WHO is launching a World Report on Hearing, presenting a global call for action to address hearing loss and ear diseases, worldwide.
Good hearing and communication are important at all stages of life, from infancy to adulthood and into retirement Hearing loss (and related ear diseases) can be avoided through preventative actions such as: regular hearing health check ups, keeping your hearing fitness Hearing loss (and related ear diseases) can be addressed when it is identified in a timely manner and appropriate care sought. People at risk of hearing loss should check their hearing regularly. People having hearing loss (or related ear diseases) should seek care from a health care provider.
Need a trip to the ear gym?
But if the condition of our hearing is so important to our wider health, why don't we spend more time and attention working on our hearing health?
That's exactly the question hearing aid manufacturer Oticon has asked itself. Its response is the company's Oticon ON smartphone app that helps you manage your hearing, your Oticon hearing aids and now your hearing fitness too. After all, hearing aids greatly reduce certain health risks and can help you properly manage your hearing health.
'Hearing fitness' is worldwide and affects each and every one of us. But what is 'hearing fitness' and is this something we can really improve? Let's take a look at what Oticon's ON app offers Oticon hearing aid wearers:
Setting goals
An Apple Watch or Fitbit encourages you to stay active throughout the day – Oticon's HearingFitness technology, built into the Oticon ON app, enables you to set goals and improve your hearing aid habits. You'll receive notifications so you can make the most of your hearing aids and stay on track with your progress.
Staying connected
Whether you have an Apple or Android smartphone, the app lets you connect to all your other smart devices so you can keep track of your health all in one place. It's a great way to get an overview of your general wellbeing and see where you need to make changes.
Being healthy
Getting the most out of your hearing aids means you'll be able to interact better with your friends and family and keep your mind sharp. This all contributes to decreasing the risk of dementia, depression and anxiety, which can often develop if you become socially isolated as a result of your hearing loss.
Out on the move
Smart tech in the app and your hearing aids mean this app can monitor where you are and select the best settings for your hearing aids according to your environment. So, whether you're in a noisy restaurant, at the gym, in the park or relaxing at home, the Oticon ON app will make sure you have the best hearing experience possible.
Book a FREE Full Hearing Assessment
If you think you might have a hearing loss and could benefit from hearing aids, book an appointment to see one of our audiologists today.
We'll give you a FREE Full Hearing Assessment, as well as expert advice on the best hearing aids for your needs and a lifetime aftercare package. Book an appointment online, or by calling our Dedicated Patient Support team on 0800 40 20 20.