Bringing Hearing Loss to Life [VIDEO]
Apr 03, 2018 in Hearing Care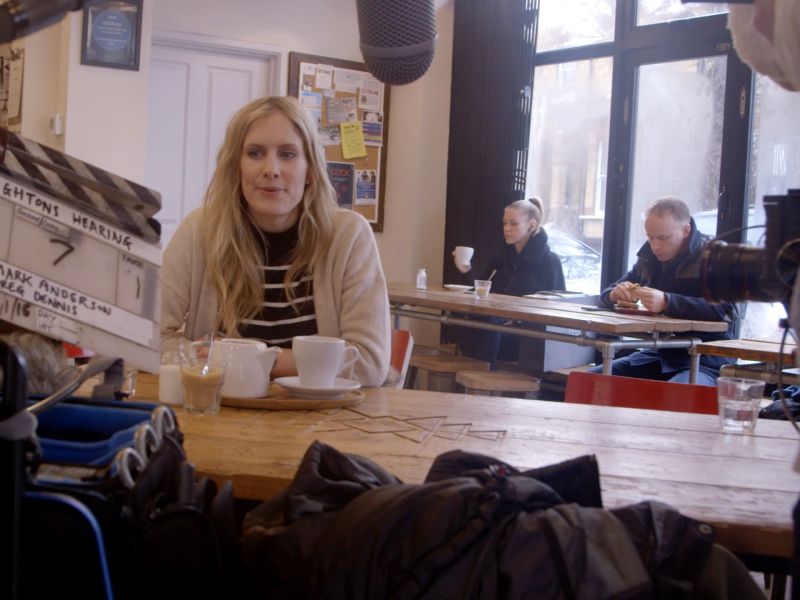 What does hearing loss sound like?
At Leightons we know how hearing loss can affect quality of life and we're determined to help remove the stigma associated with it. So, we decided to show the public what the world might sound like for people with hearing loss to help change people's understanding of the issue.
We teamed up with Sideways Productions to make the short video below. The video is best heard through headphones.
Read on for more information on how this film was developed.
Article originally published in our hearing newsletter 'Talking Points' in May 2016.
A Sideways look
A small but perfectly-formed video production company based in Cornwall, Sideways has lots of parallels with Leightons. Like us, they're an independent company with a high focus on quality, service and innovation – but most importantly they also believe in the power of people, placing the customer at the centre to everything that they do. As they say: "We want to work with brilliant people to help them to change the world".
Lights, camera, action!
On a bitterly cold December day, a team of our Audiologists took to the busy streets of London to shoot the short film. The concept was to simulate how varying degrees of hearing loss (mild, moderate and severe losses) could impact upon different sonic environments. These are ordinary, everyday environments where those who have entirely normal hearing may take for granted their ability to hear well.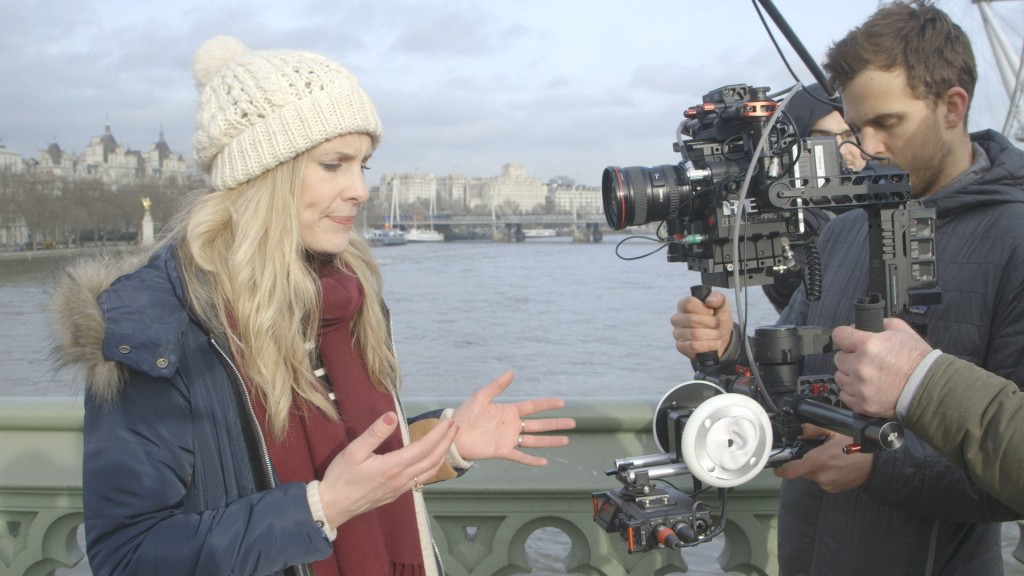 To give the video a new dimension and to make it sound as realistic as possible, we recorded using a binaural microphone, using a recording method that utilises two microphones positioned inside the ears of an artificial human head. The microphones interact with each other while the artificial ears and head 'colour' the sound in a realistic way. This creates a three-dimensional, stereo interpretation of sound that, when listened to via headphones, is very similar to how we hear the world in everyday life.
At the end of a busy day of filming, our audiologists then manipulated the sound in a recording studio to accurately simulate the varying degrees of hearing loss.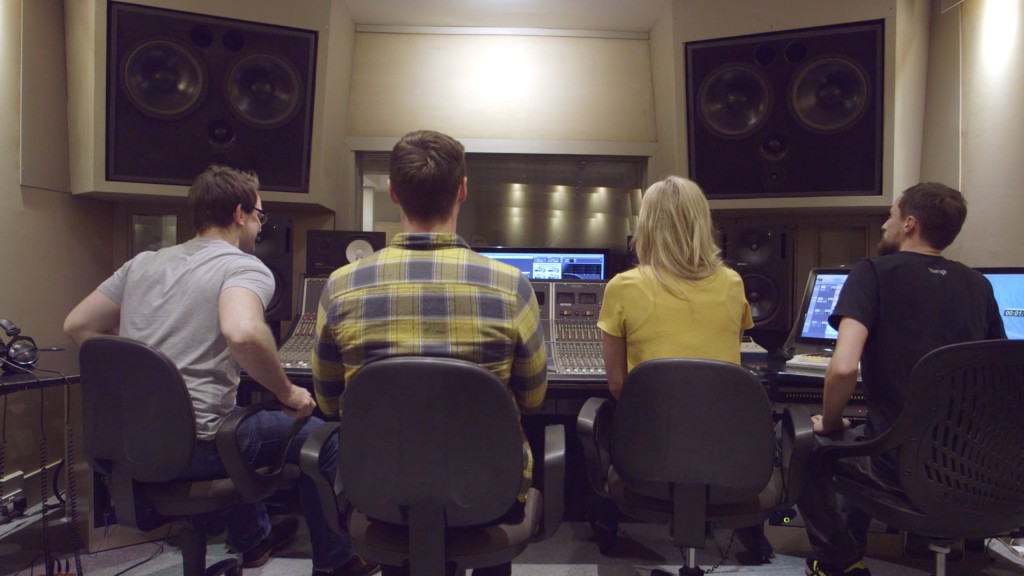 Sound in focus
The most common scenarios that people with hearing loss find difficult are noisy or group environments. Hearing conversations on busy streets, in shops and on public transport can be challenging at the best times, even for those with no hearing loss. So our short film focuses on four types of auditory scene:
A busy street: filmed in Westminster and Piccadilly Circus
A noisy café: filmed in a busy London coffee shop
Public transport: filmed on the London Underground
A natural setting: filmed in Wandsworth Park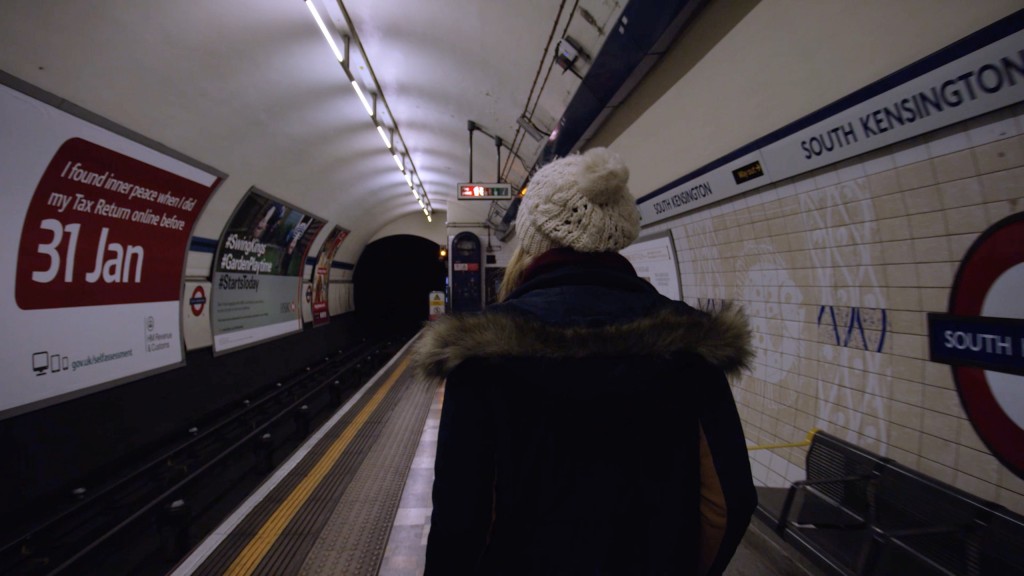 Challenging misconceptions
Many people wrongly believe that hearing loss needs to be quite pronounced before it can adversely affect an individual's ability to hear in these situations. But that's definitely not the case. As the video highlights, even the mildest of hearing losses can blur important speech cues that people need to accurately discriminate speech. Important consonants can blur or mesh into the background noise making it extremely difficult to understand each individual word within a conversation.
People often think that having a hearing loss just makes the world slightly quieter, not understanding that the range of sounds that individual hears can be completely different. In addition to the important information lost in everyday speech, often the common environmental noises such as birdsong, footsteps, or important signals and alerts have gradually subsided from an individual's audible range over many years.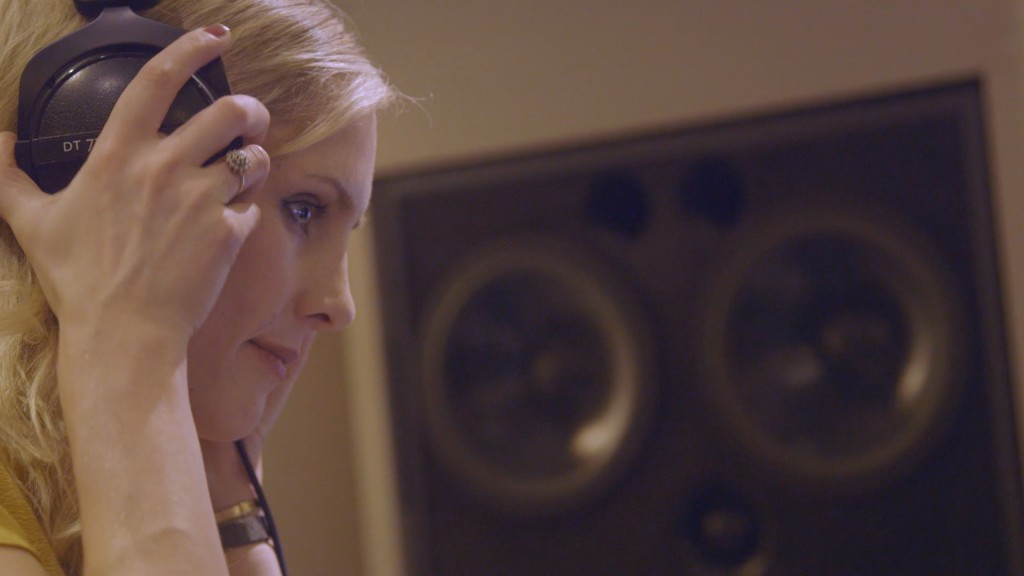 Experience the results
We're delighted with the video, which will work best if experienced through headphones. If you know anyone who you think might benefit from watching it then please feel free to share it far and wide.
Affected by hearing loss?
If you feel that you or a loved one may benefit from a hearing assessment, why not book a free hearing test at one of our branches? Use our Branch Finder to find your nearest branch and book an appointment today.