Don't let hearing loss give you the holiday blues: tips for hearing in busy environments
Feb 21, 2020 in Hearing Care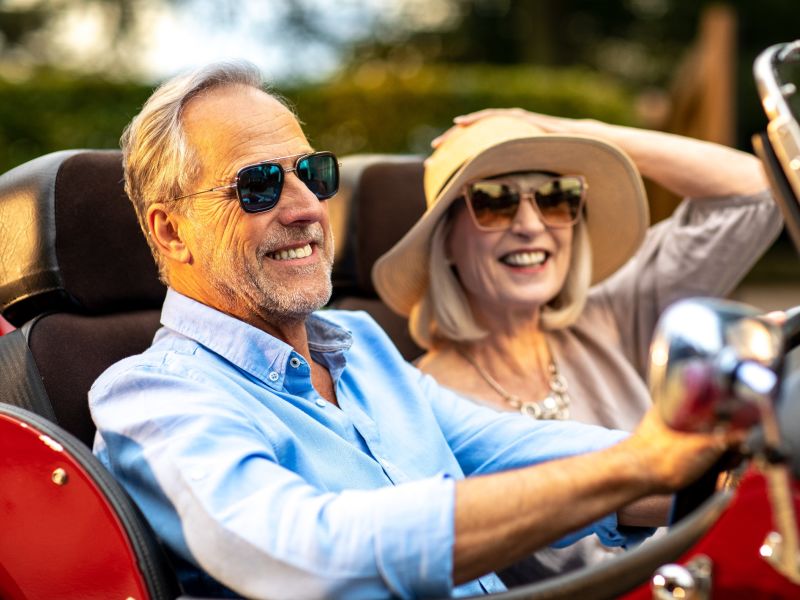 Don't let your hearing get you down this year. Discover a whole range of devices that can help you hear your loved ones wherever you're holidaying.
With spring on the horizon, a lot of us are booking up breaks away in the countryside or summer cruises with our loved ones. As your social calendar becomes more and more booked up, take a moment to consider your ears. The prospect of noisy environments (holidays with all the kids, complicated foreign languages and loud, busy airports) can be a tough time for people experiencing hearing loss.
Background noise can make it difficult to hear those closest to you, so what can you do to combat this while travelling?
Recognising hearing loss
The key step to overcoming this hurdle is recognising when you have hearing loss. This can be tricky, as hearing loss often comes on slowly. But if you find yourself turning up the volume on your audio devices, missing snippets of conversation or struggling to hear train station announcements, it could be because you have hearing loss. And you wouldn't be alone, by 2035 Action On Hearing Loss estimates there'll be around 15.6 million people living with hearing loss across the UK – that's one in five of us.
If you're worried, and you have a minute to spare, our free online hearing test can be completed in just 60-seconds. It'll let you know how well you can hear and help you decide if you need a full hearing test in-store at a Leightons branch.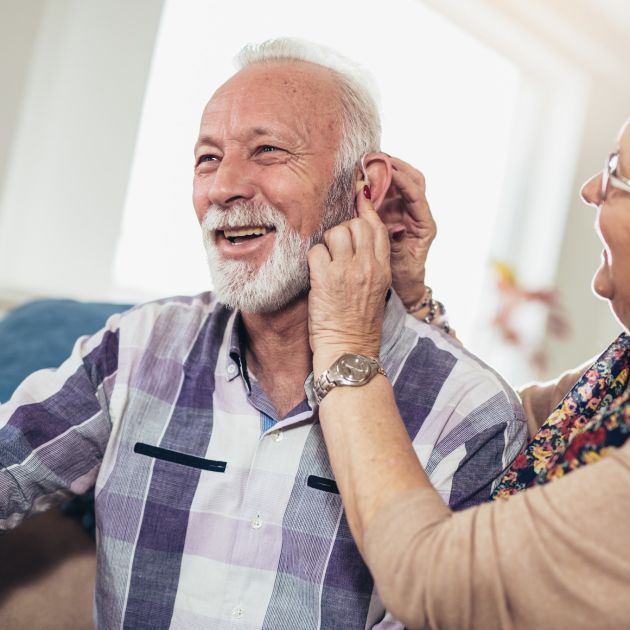 Noise reducing hearing aids
Today, the hearing aids you'll find on the market are not only advanced with the latest technology, but they're also extremely discreet. Gone are the bulky outer ear devices of yesteryear, we can now offer products such as the Oticon OPN which is a tiny aid that is virtually invisible in 80% of ears.
Jam packed to the brim with helpful technology, the Oticon OPN makes background sound accessible but not distracting, allowing you to focus on those all-important annual catch-ups all holiday long. Users of this device can expect a 20% reduction in listening effort and 30% better speech understanding in complex noise environments, making those travel arrangements so much easier.
Similarly, you'll find a variety of hearing aids in the Phonak range at Leightons that are great for hearing in noisy environments. Their operating system AutoSense OS analyses background sound in real-time to provide the optimum blend of listening settings, while the Roger microphone provides an extra boost when needed – perfect for chatting with friends and family.
Hearing amplifiers
If you're not a hearing aid fan, an amplifier can keep you connected with friends and family while you're on holiday. Hearing loss can cause people to retreat from social situations, but devices like the Phonak Roger Pen are discreet and can be a great help when you have trouble hearing with background noises.
It works by reducing background noise and enhancing sound quality to amplify the immediate conversation around you. Alternatively, the Bellman Domino Pro Elite Listener has outstanding sound quality and both enhances speech and reduces background noise.
Book a hearing test today
If you've noticed a change in your hearing, or you have any concerns about your hearing health, call us to book a hearing test on 0800 40 2020, book online or pop into your local branch.