Burnham-On-Sea's Secret Humanitarian
Jul 30, 2021 in Leightons News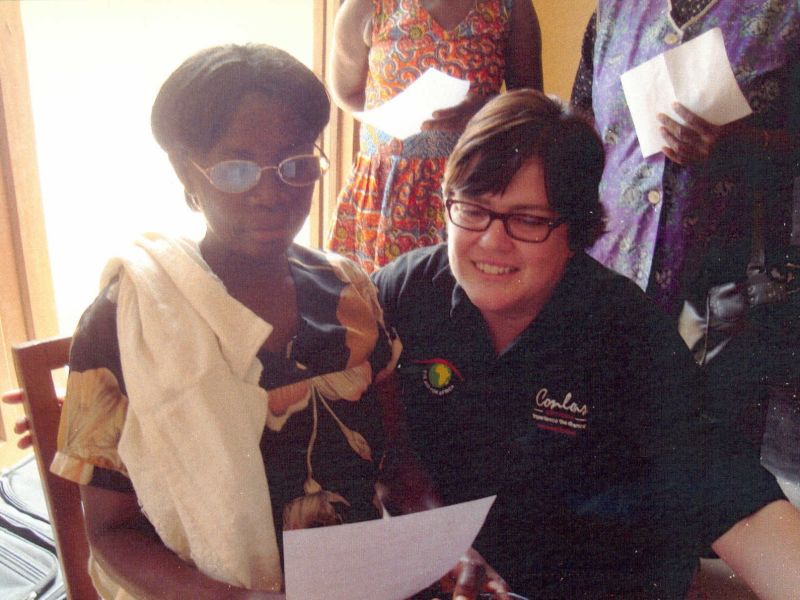 David Bull Optometrists is home to dispensing assistant and secret humanitarian, Karen Gowen. It was back in 2012 that Karen undertook the journey of her lifetime, embarking on a two week expedition to Ghana in a bid to provide eyecare and equipment to those in need.
The expedition was organised by charity group 'Eye Aid for Africa' which was founded by a Consultant Surgeon and sponsored by the Bishop of West Africa. Karen was selected as part of the team which would make this journey across the globe to deliver the equipment and help those in need.
After several long flights, Karen finally arrived in the Ghanaian city of Kumasi, where she would be based for the next two weeks, stationed with a group of nuns who were running an eye clinic. The nuns provided hospitality in return for the use of a surgeon to help them perform desperately needed cataract surgeries for their patients.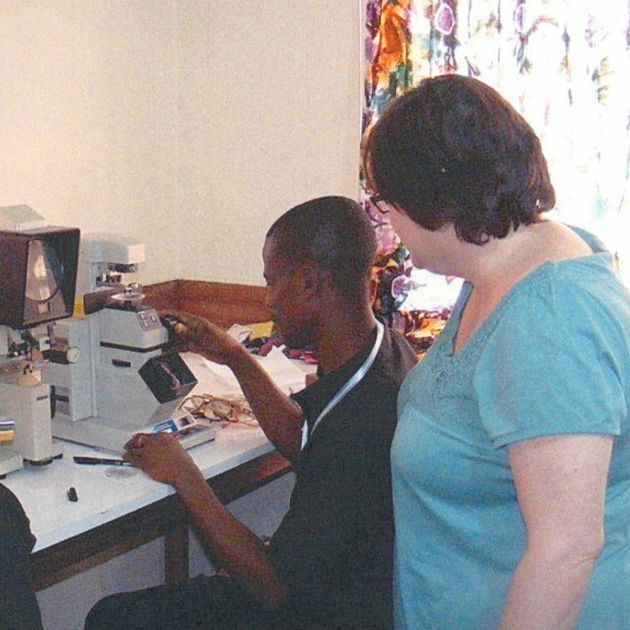 Karen's main duties during her time there were to help set up a glasses lab using the equipment which had been donated, teaching their two clinicians how use it and, most importantly, how to make glasses. The job of getting the lab fully up and running certainly wasn't the easiest, especially with limited water supplies and unreliable electricity.
During their time in Ghana, Karen and the team also visited many remote villages to conduct eye examinations for their communities, most of which had never had a eye test before. For those who needed visual help, the team was able to gift them glasses by matching their prescription as closely as possible with a pair of pre-loved donated frames.
Whilst visiting some of these communities, Karen recounts meeting tribal leaders and even having to go through some blessing ceremonies which included the eating of goat or fish stew!
One of Karen's fondest memories of the trip was seeing the faces of the children when they put on the glasses they had been matched with, as they could see clearly for the first time in their life! This was a truly life-changing experience for her, being able to help give the gift of sight to those who are most in need.