Celebrations galore at Leightons Camberley
Nov 27, 2018 in Leightons News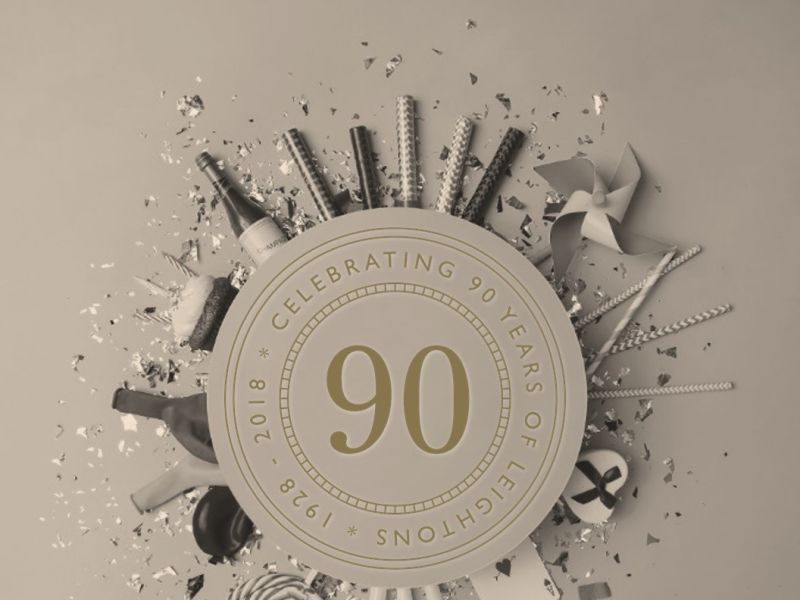 With Leightons Camberley branch opening in December 1935 and our very first branch opening in Southampton in February 1928, Priya and the Camberley team were excited to celebrate this milestone with all their customers.
Leightons Opticians was founded by H.O. Leighton, and continues to be independent and family owned with current CEO, grandson, Ryan Leighton. It is this family value and the community of the Camberley branch that makes this a special occasion to the customers who are sharing this birthday with us.
Without the customers knowing, Priya and the Camberley team have been surprising them with a little gift and joint celebration.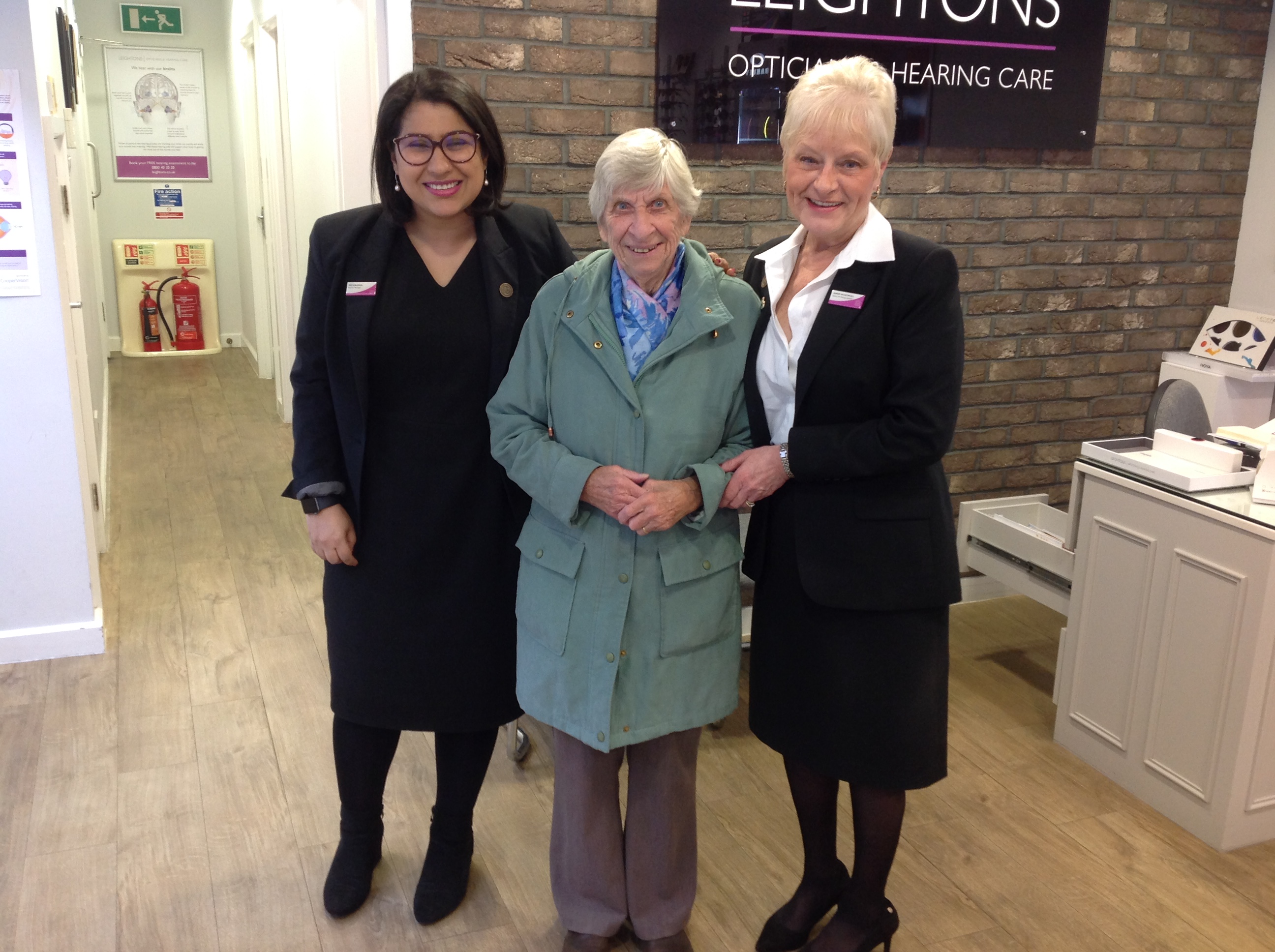 Mrs Doreen Mant, who turned 90 this year, used to work in the parachute factory during the war. She goes swimming five times a week and does a lot of walking. She has just had her cataract done and purchased some new bifocals. The team at Camberley gave her a special gift to celebrate her 90th birthday with us. Happy Birthday Doreen from all the team at Leightons.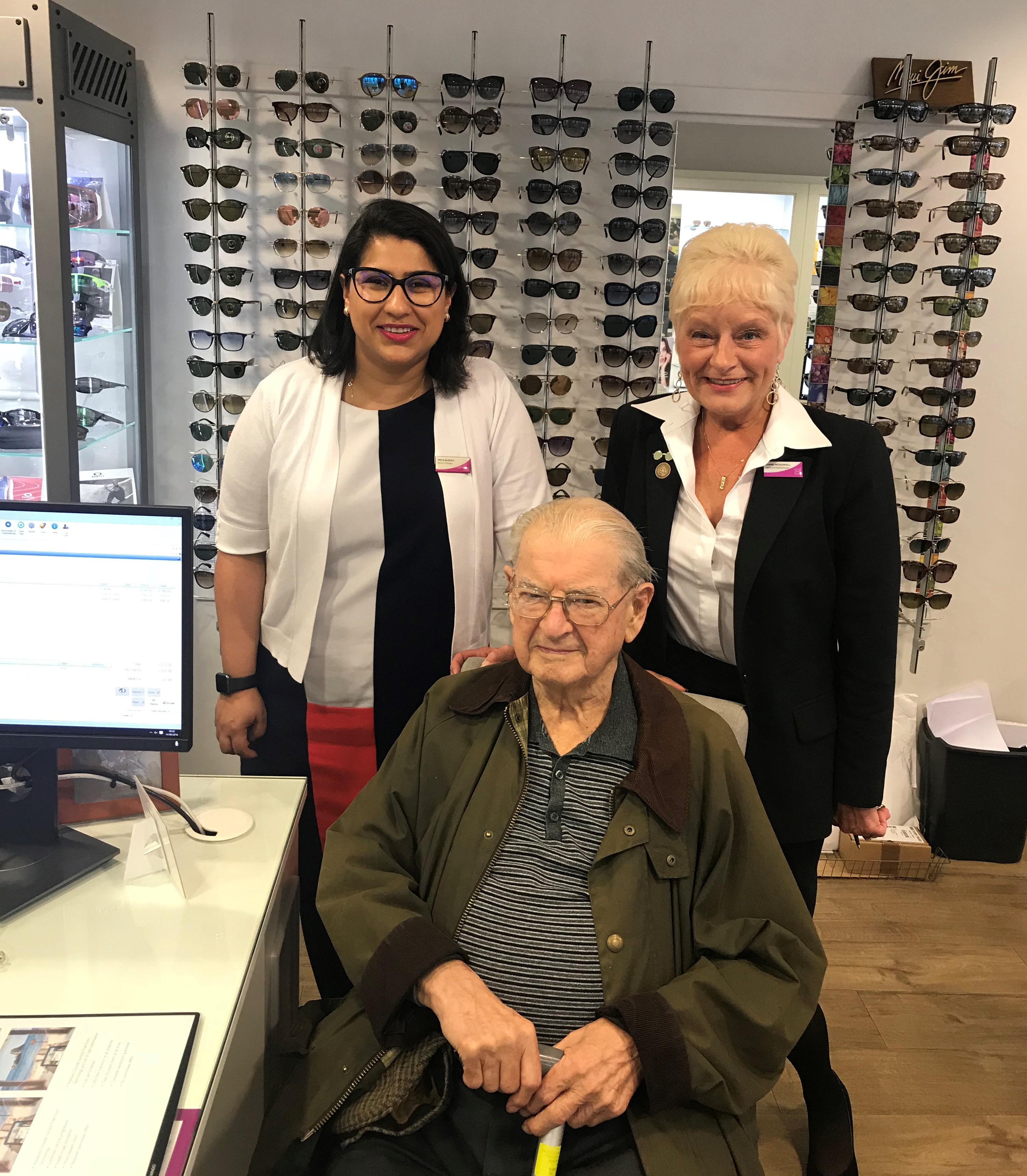 Mr Bennett has been coming to Leightons since 1967. He used to work in the Airforce with the Royal Military in Farnborough and lives locally to the Camberley branch.  He came in for his regular eye examination and was greeted by Priya and the team who gave him a little gift to celebrate with Leightons.
Whilst we are celebrating our 90th year and we look back on how the industry and the economy has developed and changed, nothing will change our desire to help our local communities, making sure each and every customer lives their life to the full. At Leightons we continue to search for market-leading technology and educating everyone on the importance of looking after your eyes and ears.
If you would like to book your next eye examination or FREE hearing assessment you can do this online today or by giving the Camberley team a call on 01276 23648.
We look forward to seeing what the next 90 years hold for Leightons Camberley.