Coffee and Cake raises over £1,700 for Macmillan Charity
Sep 28, 2015 in Leightons News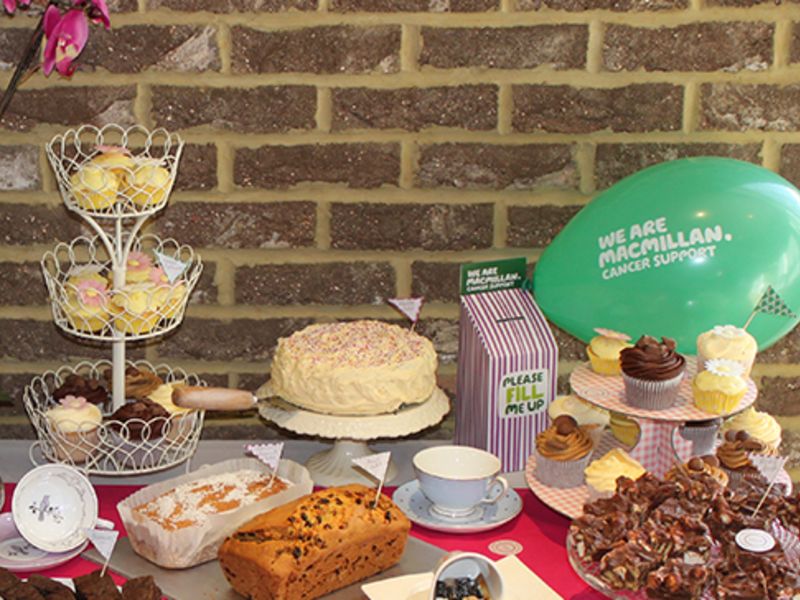 Leightons Opticians and Hearing Care are delighted to have raised in excess of £1,700 in support of Macmillan by joining their World's Largest Coffee Morning campaign. At branches across the South, and at our head office, staff hosted their own coffee mornings, with customers donating generously to enjoy a cuppa and a cake, many of which were lovingly hand-made by staff getting into the care-and-share spirit of the campaign.
Customers were delighted to show their support and enjoy a cosy cuppa while awaiting their appointments. A few of the more prominent high street branches even welcomed some Friday morning shoppers, eager to take a break in a different tea spot to their usual. They located our participating Leightons branches thanks to Macmillan's website, which allowed supporters to find a coffee morning host in their local area.
This year, the staff at Leightons head office showed their support by joining the branches in hosting a coffee morning. Visitors to the head office joined the staff in indulging in a little Friday treat - all in the aid of charity of course! The quantity of baked goods was impressive, and many staff donated extra to take a gift cake or two back to their families to share in the fun later in the day.
Leightons is proud to champion such a worthy cause with an inclusive and welcoming event. Director of Operations, Rebecca Sharp, explained that the Leightons Foundation works hard to raise awareness and funds for the company's supported charities. Rebecca commented that Leightons' branch-wide participation in Macmillan's World's Largest Coffee Morning campaign is something she wholeheartedly encourages because the spirit behind it reflects strongly with Leightons own values of caring for and supporting the local community.
She said, "Macmillan is one of several Charities that we are proud to support and the Coffee Morning has become an annual event, growing year on year.
Every community across the country will at some time be supported by Macmillan, and at Leightons we have customers and staff who have personal experience of their care and kindness. Getting together to share cake, coffee and a chat is just one way we can join with our customers and the wider community to do our bit."
Take a look at just some of the delicious cakes on offer which tempted so many - thanks to all customers and participants for your generous donations! We even have two short videos of our efforts - click to watch: Leightons Macmillan coffee mornings and Leightons Macmillan Coffee Mornings.