Community At The Heart
Feb 12, 2021 in Leightons News
2020 was a year no one thought it would be, but what a change we have seen. It was the year that we gained perspective on connection, technology and our incredible community.
On Monday during lockdown we had a knock on the door from a Waitrose partner down the road, and with them a box. To our surprise the gift box filled with snacks and treats for the Woodley team, alongside a lovely card and message. The simple act of kindness really brightened our day and gave everyone a boost of happiness.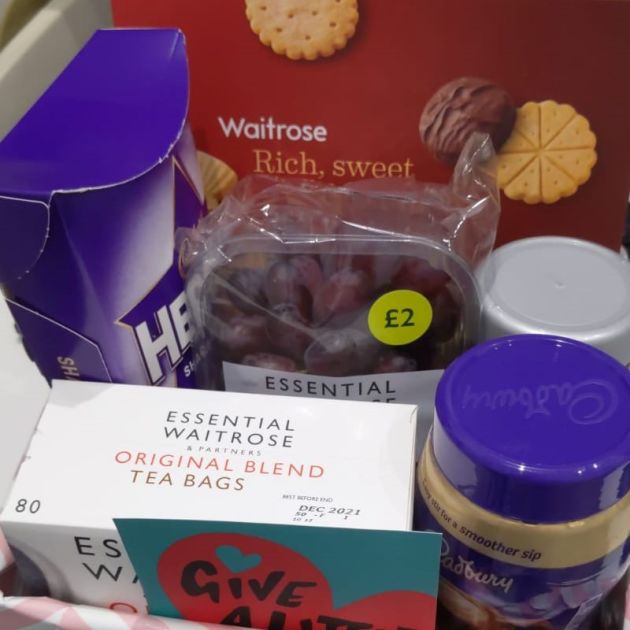 After the generous gift, we knew we wanted to pass this on and continue to share the community spirit.
Recently our Optical & Hearing Assistant, Claire, made me aware of an online wish list for the Royal Berkshire Hospital, on which they had anti-fog wipes listed as a high priority item. Knowing the difficulties of wearing glasses and PPE, we felt this was something we were in a good position to help with.
So without a moment to spare I got in touch with the Royal Berkshire charity department to see if we could make the donation, with which they were delighted.
We are honoured that in partnership with our 'No-Fog Wipes' suppliers, Bondeye Optical, we were able to supply 100 boxes - 3000 wipes - to the Royal Berkshire Hospital. We hope they will be useful to all of the hardworking staff, and go a little way towards showing our thanks and gratitude for everything they have done.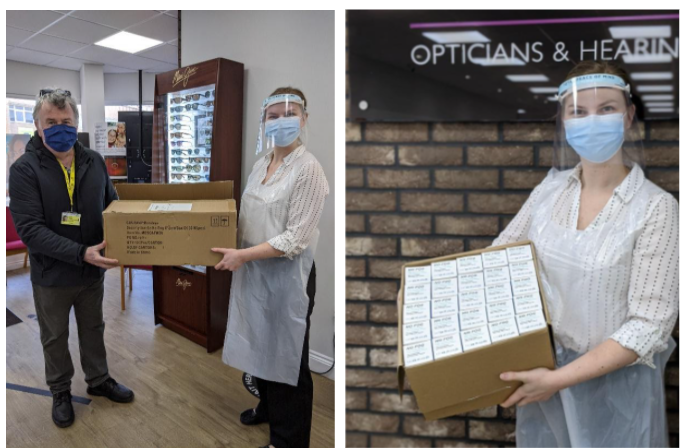 The Woodley practice has strong ties to the Royal Berkshire Hospital and within the Woodley community. Supportive gestures (like the gift package from Waitrose) make us really thankful that we have amazing patients and businesses surrounding us.
Random acts of kindness go a long way in these difficult times, and within the practice we have a food drop-off point, working alongside The Trussell Trust. So at your next appointment, we'd welcome your donation, no matter how big or how small.
Today, I would encourage everyone to think of ways that they can make a difference every day.
Thank you for all your support.
Alyssa Harrison, Practice Manager