Introducing the latest AHLEM window to Leightons Insight Marlow
Feb 18, 2022 in Leightons News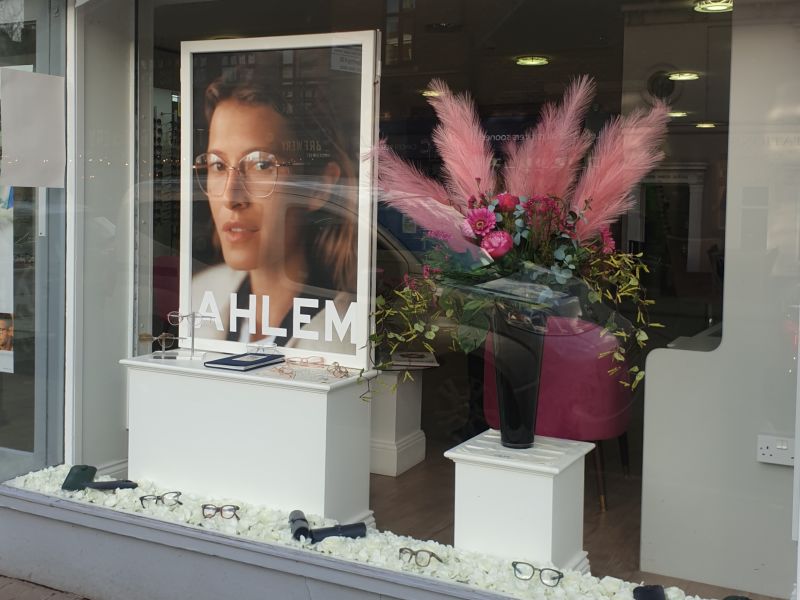 Since it was first launched into Leightons Insight Marlow back in 2020, AHLEM has become a firm favourite with our patients in practice. A luxurious and ethical brand, AHLEM craft some of the world's most beautiful eyewear, so it's only right that Marlow decided to celebrate the brand in all it's glory in their latest window display.
What does AHLEM bring to Marlow?
AHLEM was launched in 2014 by Parisian-born designer Ahlem Manai-Platt, who settled in Los Angeles and made her new design roots. Following ten years in the fashion industry, Manai-Platt saw her future with 'perfect vision' and began her journey in the world of eyewear.

In her own words, Manai-Platt describes her namesake brand as "timelessness, elegance, beauty, simplicity", which can be clearly seen in each architecturally inspired design.
"I am a perfectionist," she says. "And so I like to question things—for instance, what makes something the best?". Here at Leightons Insight Marlow, we also believe in the best, which is why our qualified dispensing opticians are here to find your perfect style. You can book an expert style consultation today on 0800 40 20 20 or online.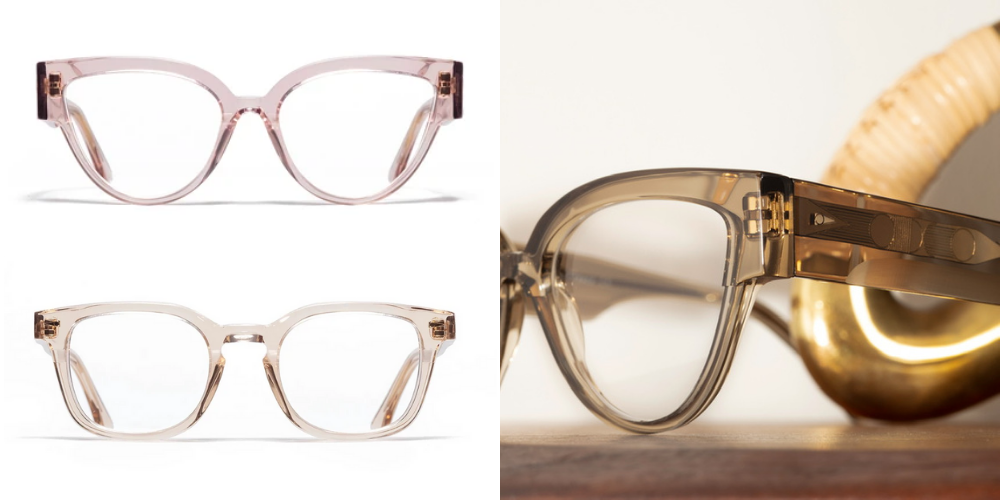 Not only is the acetate sourced directly from Mazzucchelli, the world's heritage house, but the Champagne and Peony metal frames are electroplated in 22k gold, and feature hand-engraved titanium nose pads for your comfort. So whether you're searching for comfort, luxury or craftsmanship, there's no need to compromise.
Sustainability & Ethics at Marlow and AHLEM
AHLEM believes that "we should never have to compromise ethics for elegance", which is abundantly clear with their serious advocacy for responsible production and sourcing processes.
Production of AHLEM Eyewear takes place solely in France and proudly celebrates their regional French artisanship and uncompromising ethical standards. AHLEM ensures that their chosen factories are equally committed to sustainability and ethical production, with leftover materials reused and recycled to create new objects for resale, instead of being discarded. At Leightons' Insight Marlow, we continue to do our part by adopting responsible processes of sustainability through collecting old glasses and sending them to underprivileged third world countries, giving access to health care reform.
Most glasses and sunglasses come with plastic covers on the sides to protect them from scratching. We collected all of these and took them to the local hair salon, for their customers to use on their spectacles when having their hair done.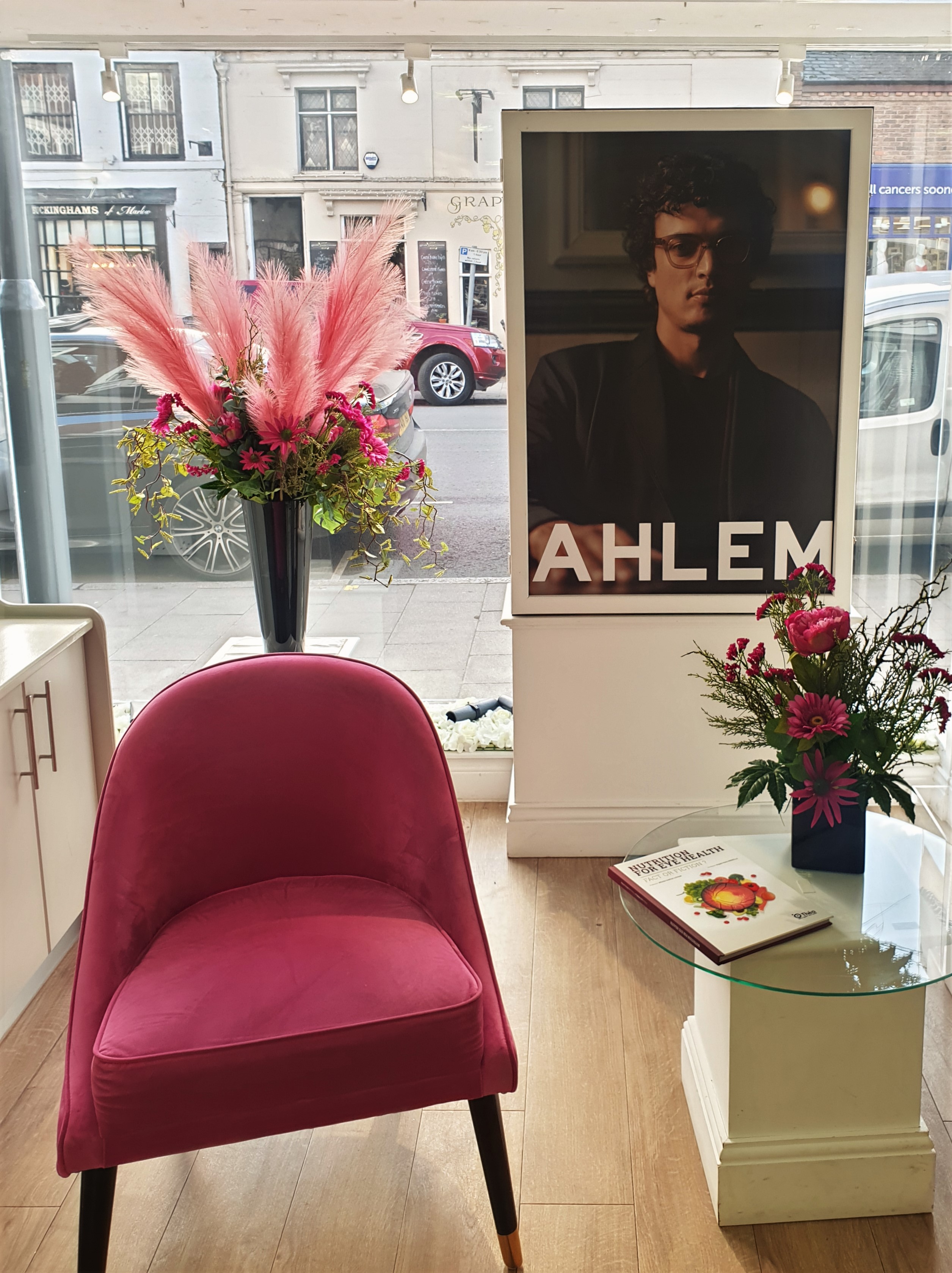 It allows the customer to continue reading or using their phone whilst having a treatment applied, and keeps the frames protected and looking fabulous for longer.

Finding your new style at Leightons Insight Marlow
Individuals are what make fashion come to life and we as a team are just that; with each embracing a brand and style and becoming the storyteller of that fashion house. AHLEM is beautifully crafted and appeals to all age groups, all genders and all occasions.
We enjoy getting to know our customers over a cuppa where we find out a lot about their personalities, likes and dislikes, favourite colours and most of all their lifestyles & hobbies and with this vital information find that frame that is all those and much more.
We hear it all the time, "I would never have chose that frame or that colour", to which we reply, "wear it with confidence" and encourage them to post on our social networks #Leightons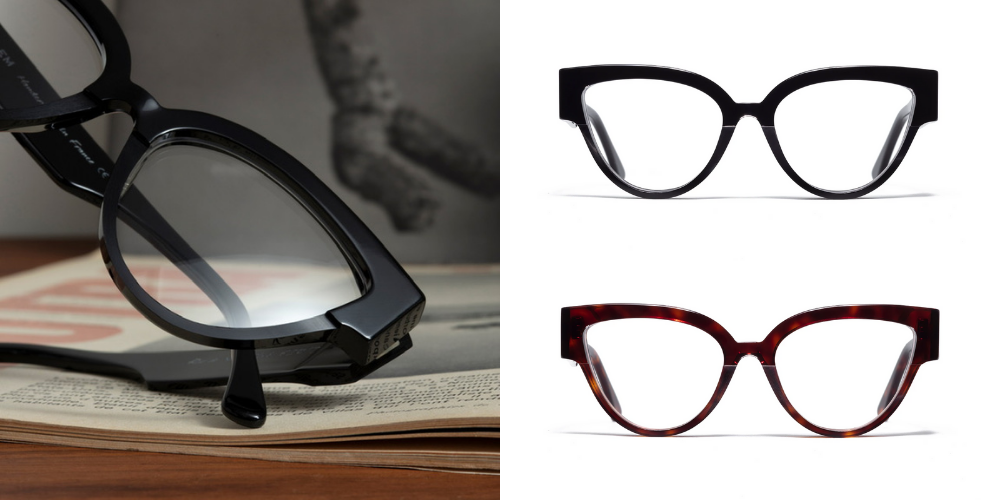 Book today
To see the beautiful AHLEM range for yourself and to find your style with one of our qualified dispensing opticians, book an appointment today. You can book online or by calling our Dedicated Patient Support team on 0800 40 20 20.