Just five more minutes...
Dec 16, 2017 in Leightons News
The team at Poole are spending the day in pyjamas raising money for Routes to Roots
It's one of the last Saturdays before Christmas, and we're all just wishing for five more minutes in bed! Luckily, Leightons & Tempany, Poole, have managed to roll out of the comfort of their homes to raise money for Routes to Roots – still in their jammies, of course.
Routes to Roots is dedicated to helping homeless people in Poole stay safe, and provide them with basic comforts such as hot food, sleeping bags and clothing. Their drop-in points provide morale-building activities, and provide support for those who have been lucky enough to find tenancy. Supporting a charity local to Poole which directly benefits the community is exactly what the branch is about: helping people.
It's been a fantastic year for Poole, with Keith Tempany becoming president of the British Contact Lens Association (BCLA.) Combined with their revolutionary Myopia Management service, the branch definitely deserves lie-in by now! Join in the slumber party and help raise money for charity.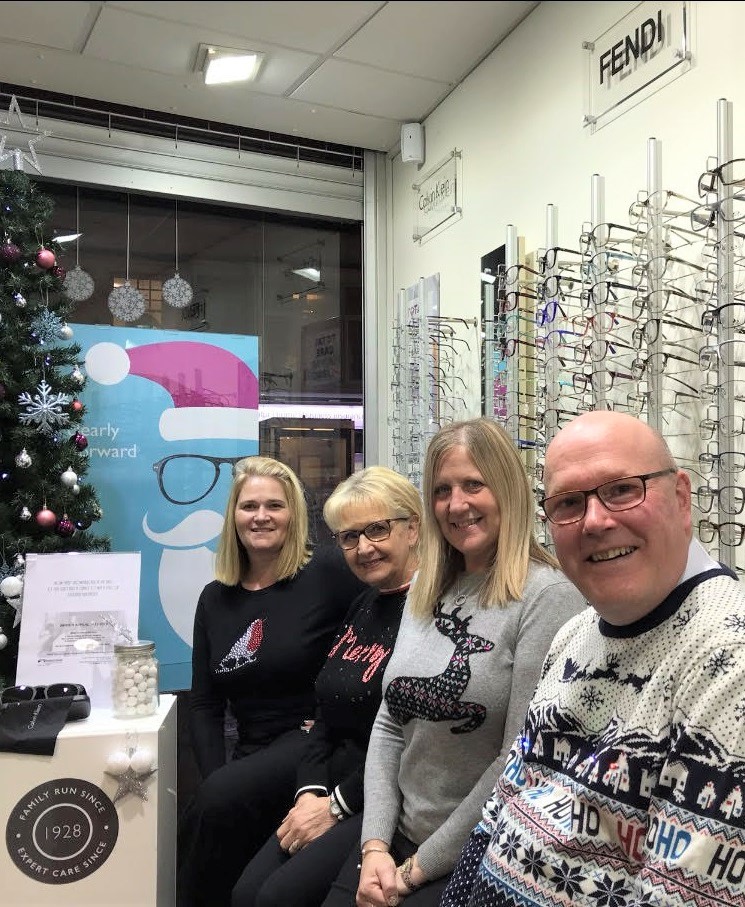 "The service provided by all the staff was superb. The receptionists were welcoming, friendly and helpful. The optician was thorough, efficient and explained clearly the results of the examination. The dispensing member of staff was extremely helpful and knowledgeable. I always recommend this branch of Leightons when asked."
Judith Saint
"I was so pleased with the service received. Keith could not have been more helpful or accommodating. I came in with woeful vision and left with a smile, the joy of seeing is priceless! I had complicated issues and Keith took the time to explain what would happen and arranged with the factory to have my special lenses made to my prescription at short notice so that I could revise for and take/sit my exams. Thank you."
Carl Sutton