Leightons Andover unveil a brand-new look
Apr 22, 2022 in Leightons News
Throughout the month of March, big things were happening behind closed doors at Leightons Andover, who were getting ready to unveil their newly regenerated practice to the public – and just what an amazing transformation it was!
On the 28th March, the practice, which is located at the heart of Andover in the Chantry Centre, was able to finally open its doors to the beautifully rejuvenated site ready to wow its patients with the jaw-dropping transformation.
The much-needed makeover saw the tired red carpets banished to the bottom of the skip and replaced with sleek parquet flooring. Old display units were replaced with beautiful glass shelving, which quite literally shines a light on the fantastic frames we have on display. Our new dispensing desks have been designed with both comfort and modernity in mind, making our style consultations and collection appointments feel even more personal.
Whilst works were underway at the practice, the fabulous Andover team were still ensuring they were there when our patients needed us so, over the duration of the renovation, we opened a temporary hub just a stone's throw away from the practice. This hub acted as the go-to spot, where members of the team were on-hand for collection appointments, adjustments repairs and emergency dispenses.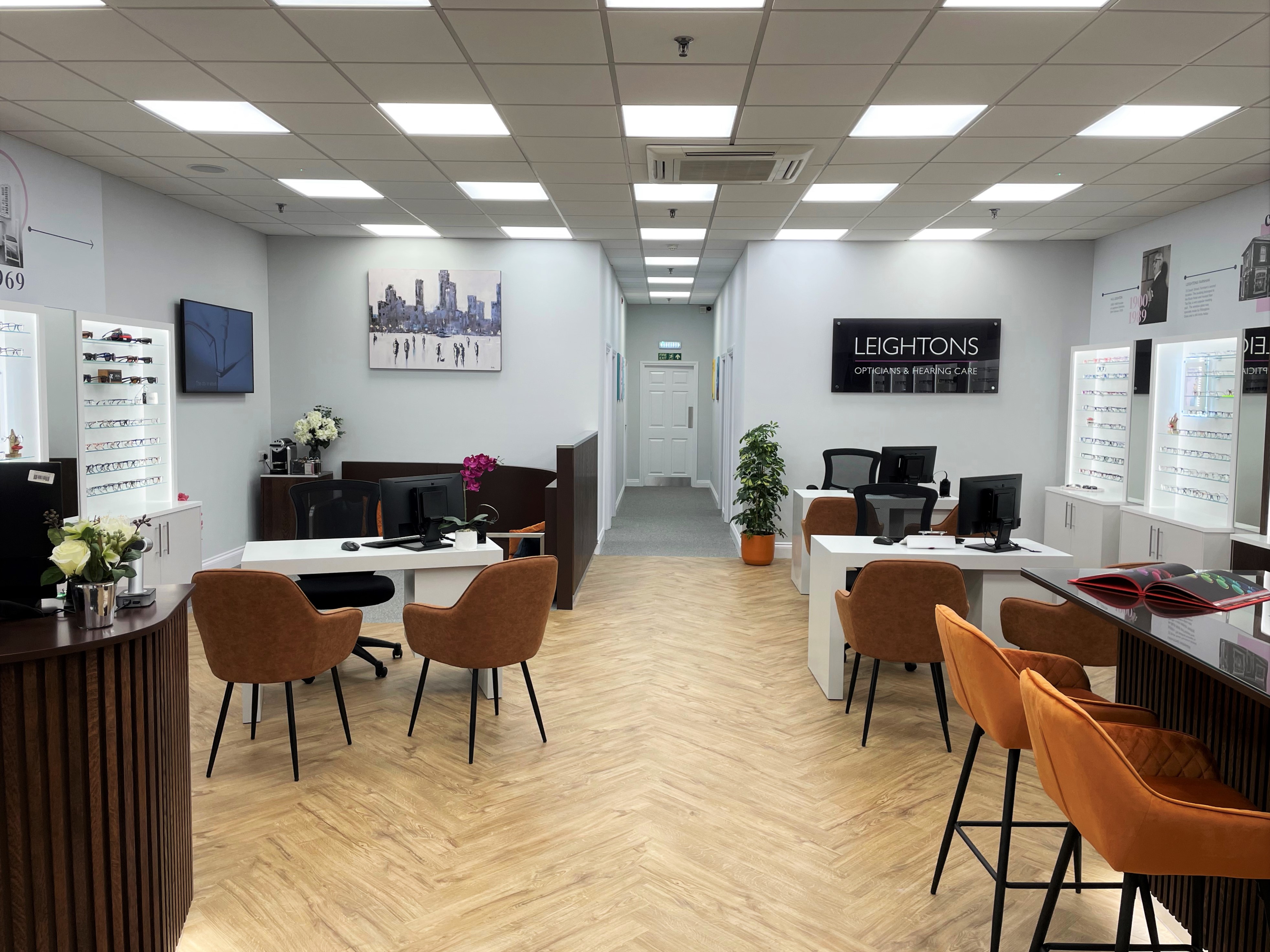 The new practice has been well received by patients and team members alike. Here's what Lee Janes, South West Area Manager, had to say about the transformation: "The shop feels spacious, welcoming, and modern. The glass shelves show the frames off to their best effect and invite people to browse and try them on. Thanks to the Andover team for all for their hard work packing up the old and bringing in the new."
Book Today
So, what are you waiting for, why not come and see the beautiful new practice for yourself?
The Leightons Andover team are so excited to welcome you into their practice, and is ready and waiting to help you, so whether you are interested in booking a FREE hearing assessment, Ultimate Eye Examination or even a style consultation, we're here for you.
To book an appointment you can call the practice on 01264 365 695 or book online.