Leightons backs Macmillan Cancer Support with 'World's Largest Coffee Morning'
Oct 02, 2018 in Leightons News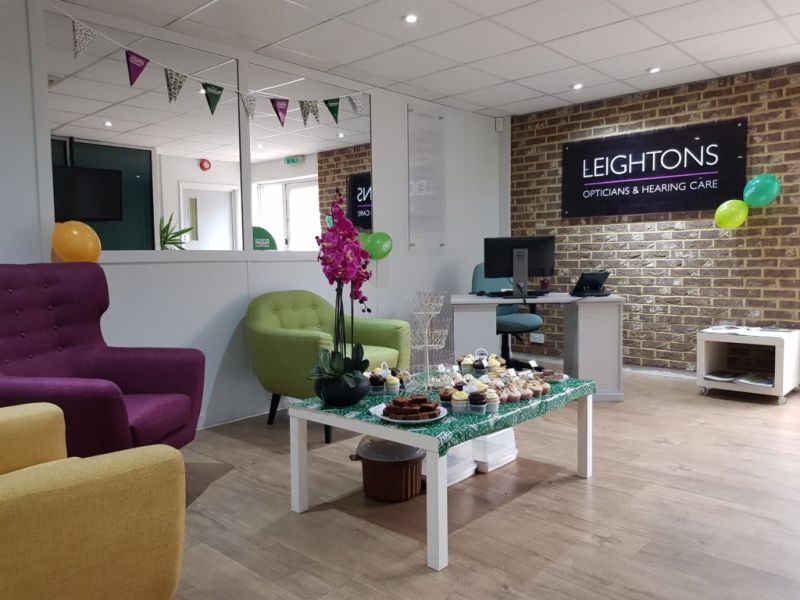 On Friday 28th September 2018, Leightons Opticians and Hearing Care took part in Macmillan Cancer Support's 'Worlds Biggest Coffee Morning' to raise awareness and money for the charity.
Held annually, the event was created with the aim of fundraising for Macmillan Cancer Support but also to bring people together in the name of cake! The charity itself supports those living with cancer and their loved ones surrounding them. From financial guidance to advice about work, there's always someone you can turn to, even if it's just for a friendly chat. The day involved Leightons staff and customers putting their baking hats on and making their best cakes! Macmillan Cancer Support is a cause close to the hearts of many, with numbers showing that one in three people are diagnosed with cancer in their lifetime. It's a disease that affects most of us either directly or indirectly at some point in our lives.
As a result of the country's fundraising work and generosity, Macmillan managed to raise a total of £247.7 million in 2017. The charity spent £192 million on providing services for those people living with cancer, a staggering £18.8 million more than the year before. This means more research could be done and more aftercare and support could be provided to everyone in need. Let's hope we can top this for 2018!
Each and every donation and fundraising effort makes a difference, and Macmillan Cancer Support couldn't be more thankful for everyone's continued efforts to raise more money year on year. Have a look at their website for more information on the charity itself and the World's Biggest Coffee Morning event. You can find out how to donate or how to get involved next year with fundraising at home, work or school. And don't worry, it's not all about the best baker showing off their skills (although we can all appreciate a good cake), you can raise money however you want to – this could be a funded walk or run, you could 'brave the shave' or even take part in sober months.
We are delighted to announce that we at Leightons Opticians and Hearing Care managed to raise over £433.00! Thank you to everyone that was involved, and we look forward to the next event that takes place.