Leightons celebrates 90 years
Feb 18, 2018 in Leightons News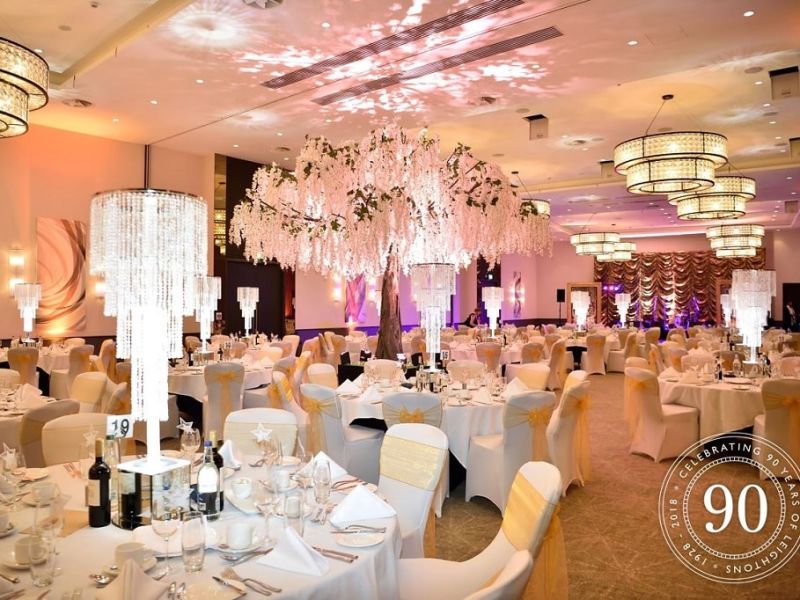 On Saturday 3rd February 2018, Leightons Opticians & Hearing Care came together at the Ageas Bowl in Southampton to celebrate 90 years in business. A considerable landmark for any business, let alone one that is still family run.
Bringing the business together
Ryan Leighton, CEO and grandson of the founder Henry Oscar Leighton, greeted over 260 staff and welcomed suppliers alongside them. Ryan spoke about how it is by working together with some of the world's most innovative manufacturers and supporting each other that we continue to adapt and evolve as a business.
Core to Leightons' ability to remain relevant for over 90 years is a caring culture and a passion for excellence, with one overriding purpose: to help people to see and to hear, and live life to the full.
We know that learning, insight and leadership are the cornerstones of growth, both as individuals and as a business. Our people are our greatest asset, and supporting them to be the best they can be is what helps us to truly care for people's sight and hearing.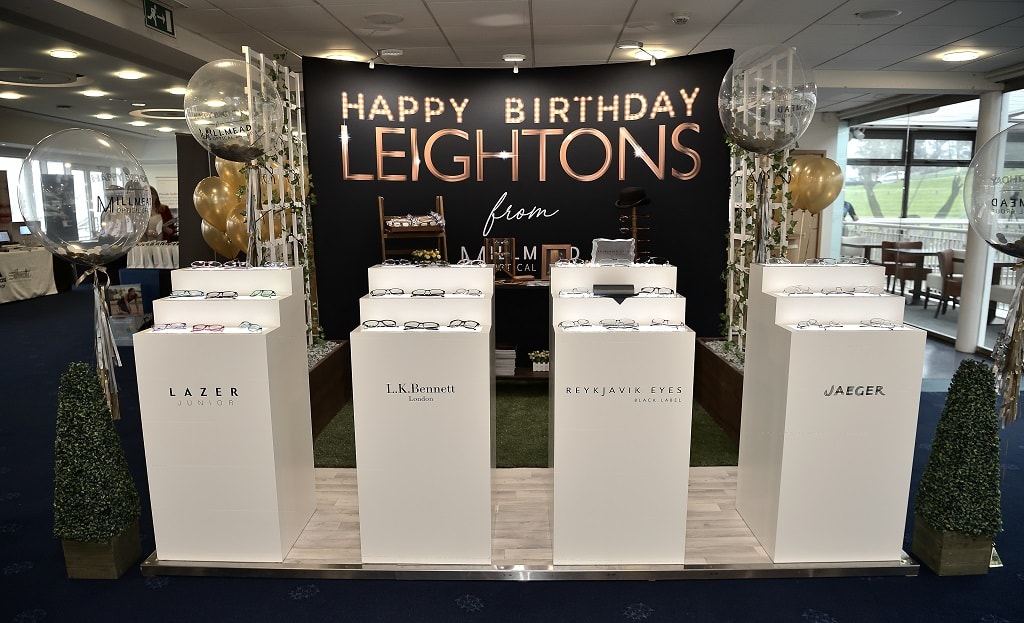 By invitation only
To make the most of our special day, we invited a select group of our most trusted suppliers, some of whom Leightons has partnered with for decades, to help educate us about the innovations that are afoot.
Title sponsors took centre-stage to provide a fascinating morning of learning and development to all staff and across all product groups: CooperVision, a highly innovative contact lens manufacturer, and also the producer of Leightons' own contact lenses, Prima; Hoya, a Japanese company and world leader in spectacle lens manufacturing; and Oticon, the third title sponsor, a Danish manufacturer of some of the world's most advanced hearing aids.
They all delivered informative and engaging presentations about how their incredibly advanced products are helping people across the globe to live more active and fulfilled lives.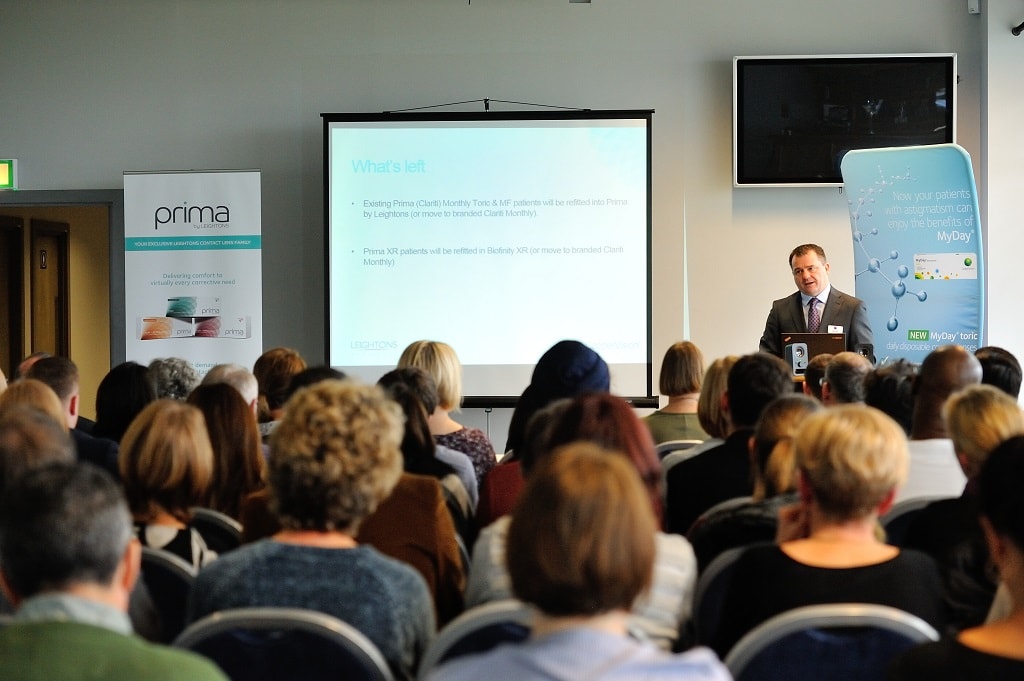 "Market stalls" were also commissioned from eight other suppliers including Sonova, Silhouette, Alcon, Birmingham Optical, Thea Pharmaceuticals, Millmead Optical, Marchon and Johnson & Johnson.
Organised in such a way that every single member of staff spent some time with every single supplier, it was a great way to learn about products and services across function areas. The energy was evident from the start and continued all day.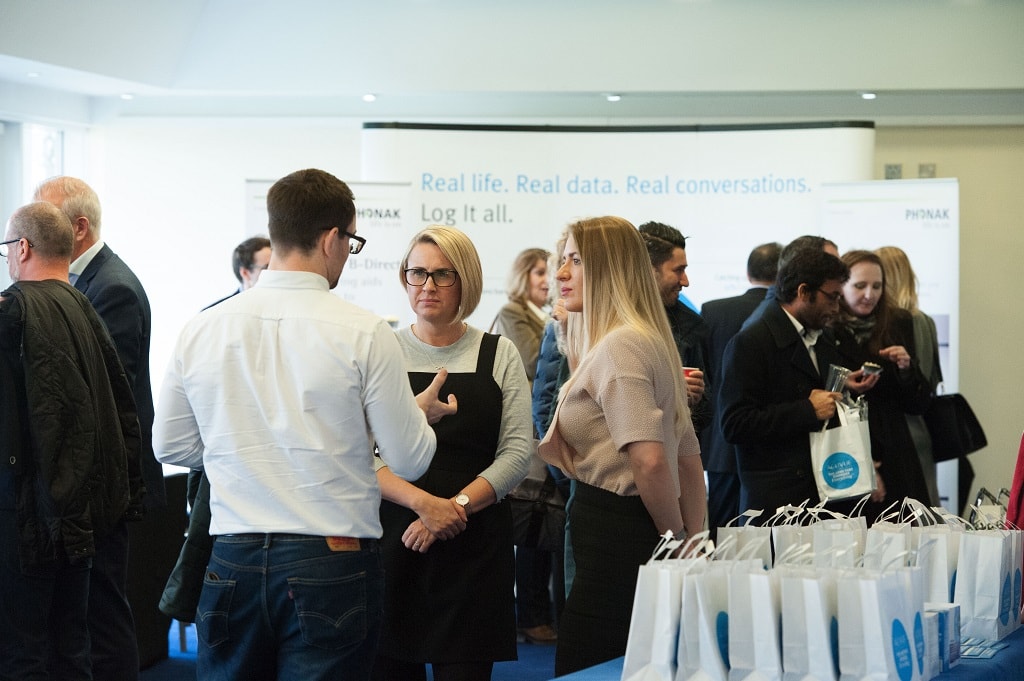 Looking back at the bigger picture
Richard Leighton, Chairman, addressed the staff after lunch, speaking about just how much has changed in the last 90 years – not just for the business, but for the world! The Leightons journey began as a dispensing optician practice in Southampton in 1928, set up by Henry Oscar Leighton, Ryan's grandfather.
These were the days when people would receive a prescription from their doctor and go to a dispensing optician to have it made into eyewear. H. O. Leighton rapidly gained popularity due to his eye for perfection and meticulous attention to detail; he was renowned for saying "a job was only right when it was perfect".
Today, we still strive for perfection in everything we do – from our branch refits to the brands we offer. With 34 practices to our name, our growth has been fuelled by the desire to give our customers the best care possible, for both their optical and hearing needs.
The constant amongst the change
Whilst we always look to adapt and change, one thing remains constant – our culture of care. It's a culture within which great performance is encouraged, recognised and rewarded.
This recognition of service was embodied by the touching moment when Richard Leighton proudly presented Brian Punter, one of our mobile team, with a silver rose bowl, in appreciation of his service as a Dispensing Optician in the company for over 46 years.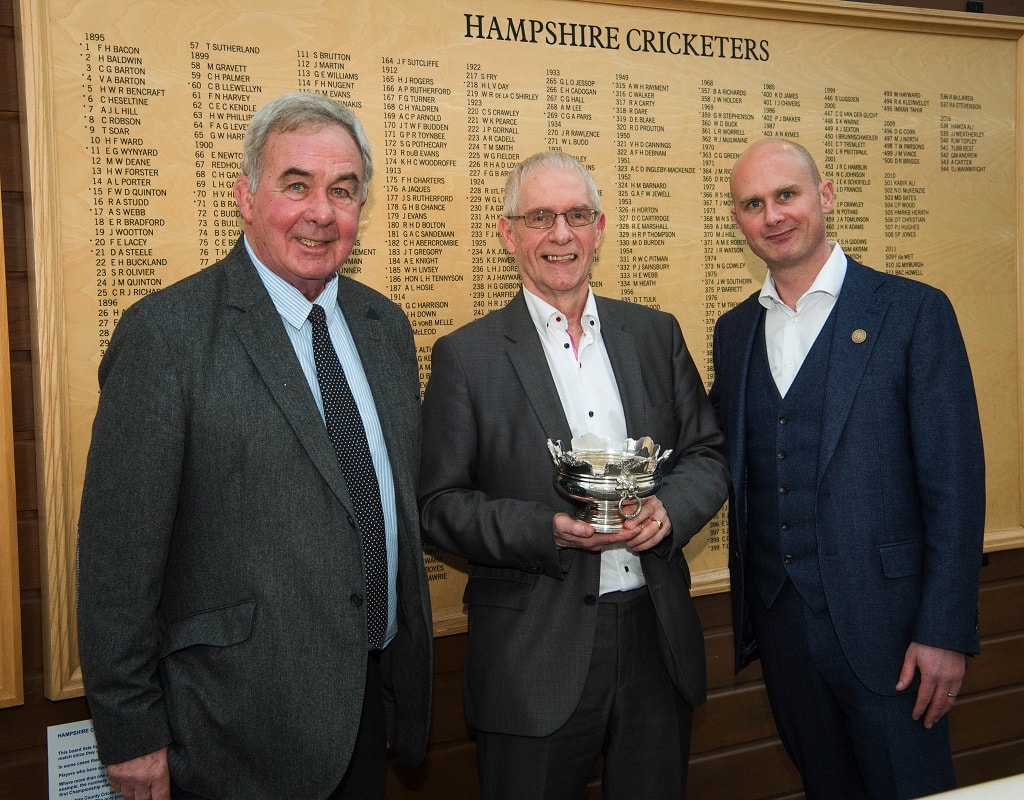 Celebrating and building on success
After a day of training, it was time for everyone to let their hair down! In true 1920s fashion, the evening held a night of dinner, laughs with friends, gambling (for charity, of course), cocktails and music from the good old days!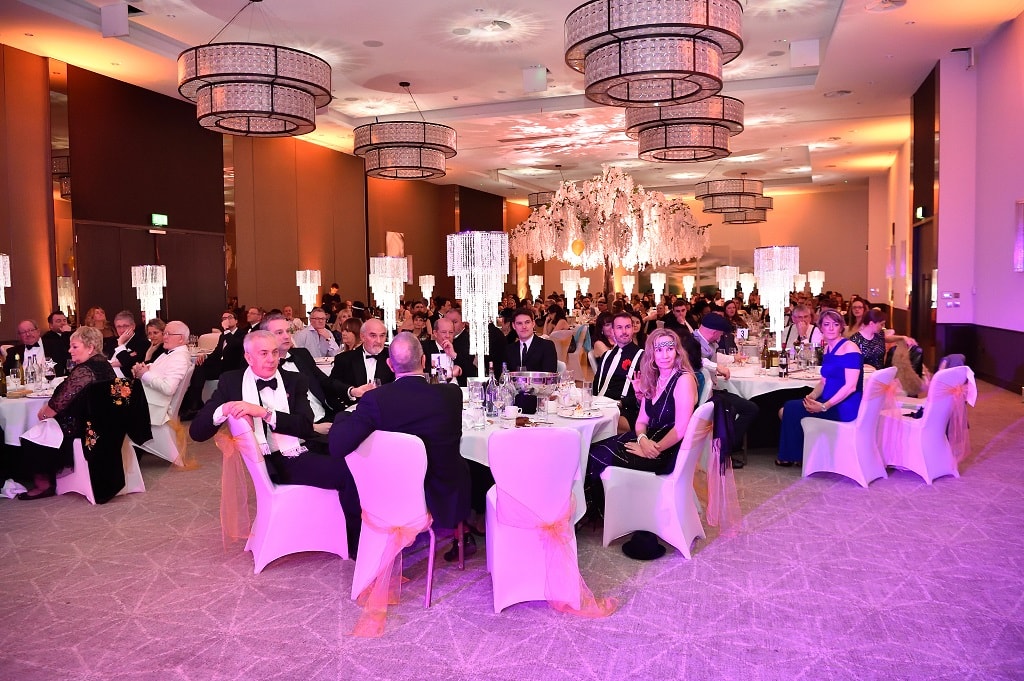 The evening was also the chance to present teams from across the business with a few well-deserved awards. These awards recognised them as the epitome of one of the seven central values that Leightons has and will always uphold:
We support each other.
We're constantly improving.
We're passionate about excellence.
We're with our customers for life.
We're part of the community.
We're always learning and growing.
We encourage and celebrate success.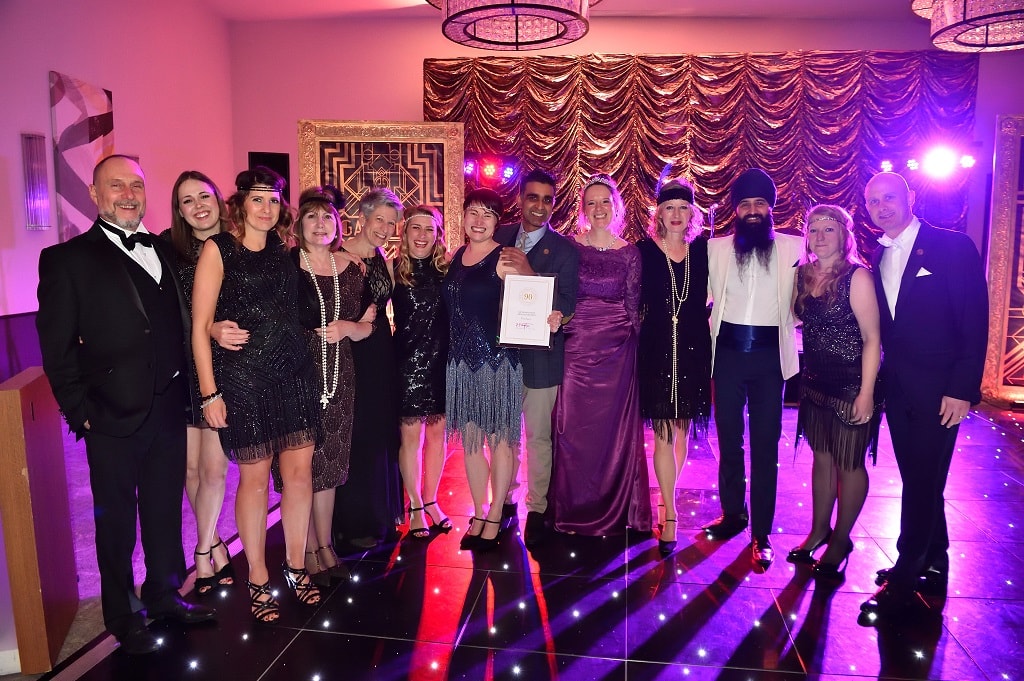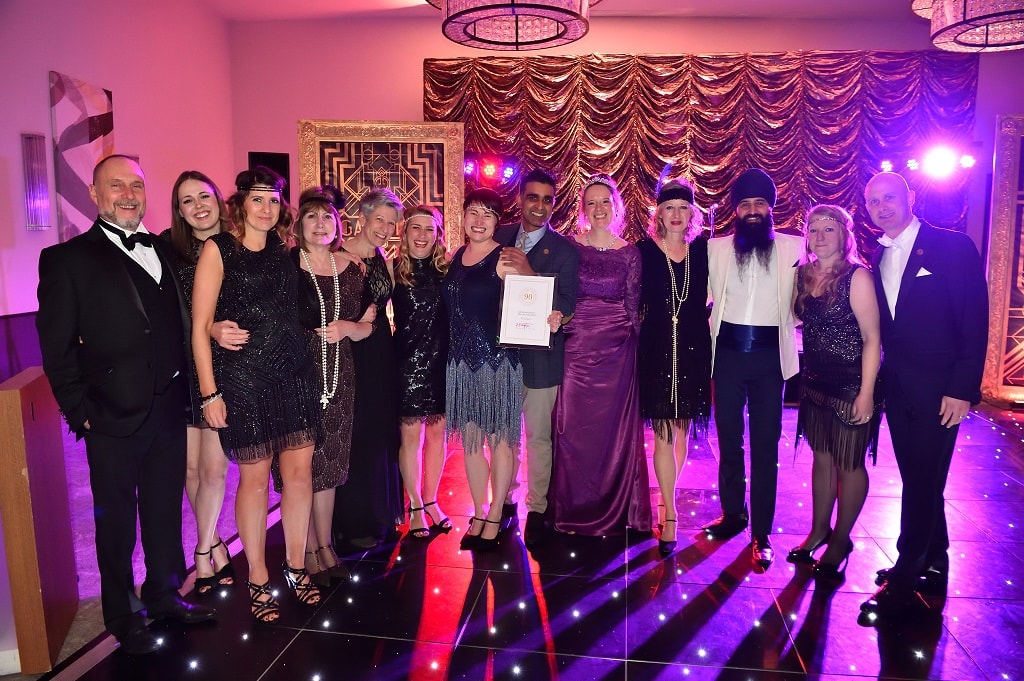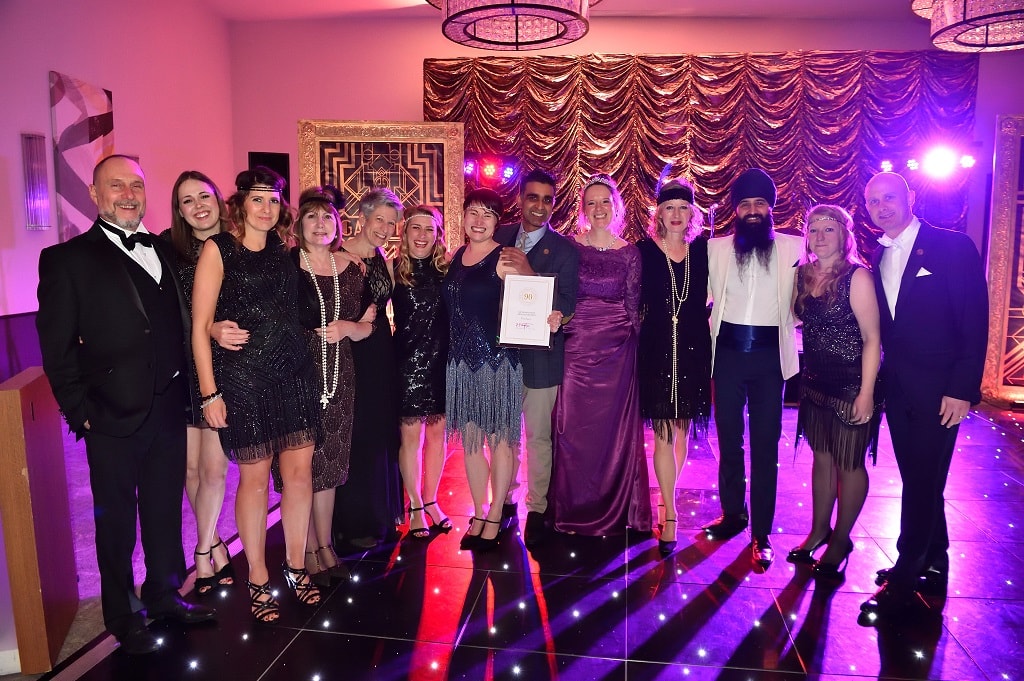 Over the course of the night, the Leightons Foundation also came to the fore. As part of Leightons' commitment to our communities, each year the Foundation supports a carefully chosen charity that shares our values and ethics. For 2018, that charity is The Alzheimer's Society, and they benefitted hugely from sales of raffle tickets, a pay-to-play quiz and every last penny of the takings from the very popular "mini casino" area.
Looking ahead
The celebration doesn't stop here. Throughout 2018, you can join us in looking back through the successes and innovations of the last 90 years. But we are a business that is very much looking forward, so we will also be sharing what's new and as we continue on our journey of helping people to live life to the full.