Leightons Foundation walks, runs and bakes its way through 2018
Dec 21, 2018 in Leightons News
Here at Leightons we are committed to supporting the community. We wanted to create something that helped to reflect and support this, which is why The Leightons Foundation was launched on June 1st 2015. Over the past three years, we've supported charities that are close to our hearts and closely align with our company values, so for 2018 we chose The Alzheimer's Society.
Alzheimer's disease is a condition of the brain, causing dementia. Dementia can have an effect on speech and language, your memory and even your vision and hearing. With this in mind, we felt it was only right that we support The Alzheimer's Society, in hope that we could make a difference. Along the way we have also supported other charities such as Macmillan Cancer Support, Save the Children, Mission Christmas and Vision Aid Overseas, as well as many other local causes.
We are extremely proud to announce that so far this year we have managed to raise over £4,300 across our business. We couldn't have done it without everyone's help, so we thank everyone who got involved and supported us along the way. Here's a snippet of how we did it:
On your marks, get set, go…
Two of our fabulous optometrists got their running shoes out for The Alzheimer's Society: Sean Matthews from Chandlers Ford and Helena Jenkins-Hewes who works in Winchester, Andover and Farnham. Both took part in half marathons, raising money with their sporting efforts! Well done Sean and Helena. Together they raised a massive £2,093 – amazing.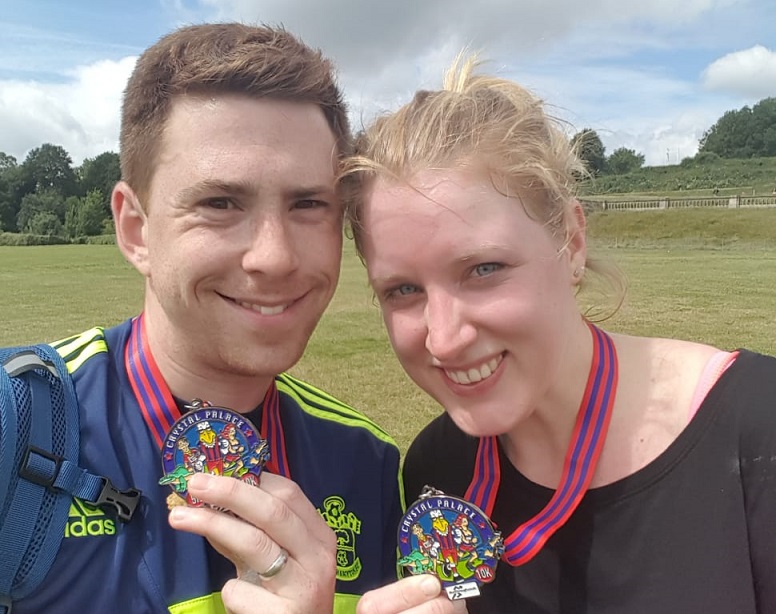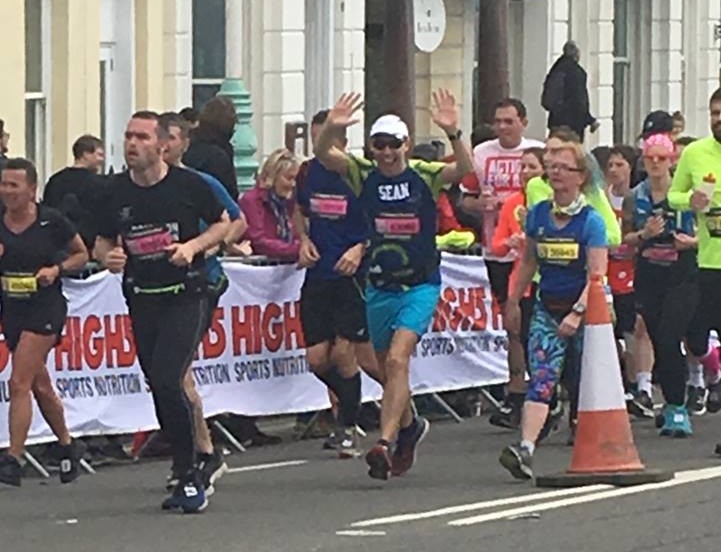 Memory Walks
For those of us more into walking than running, we participated in 'Memory Walks': a campaign created by The Alzheimer's Society to encourage people to get active in the name of charity. The teams from Epsom, Sutton, Farnham and Central Support got involved. We applaud the Epsom and Sutton teams who powered through despite it pouring down on the day!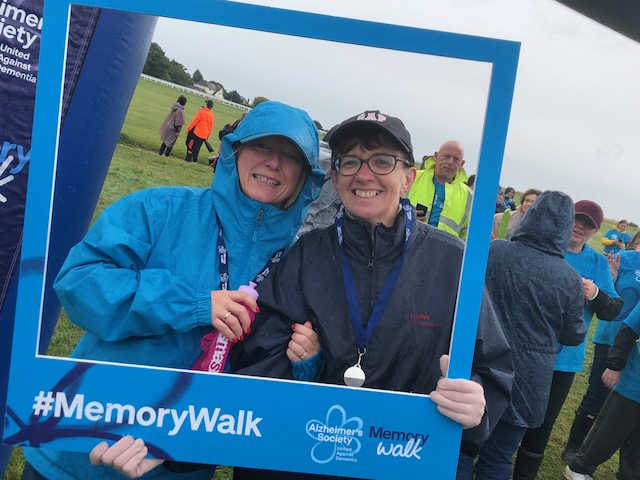 Together Epsom and Sutton managed to raise over £255 – great team spirit!
Our Central Support team along with the Farnham team hosted their own Memory Walk through Farnham Park and fortunately the rain held off on this occasion.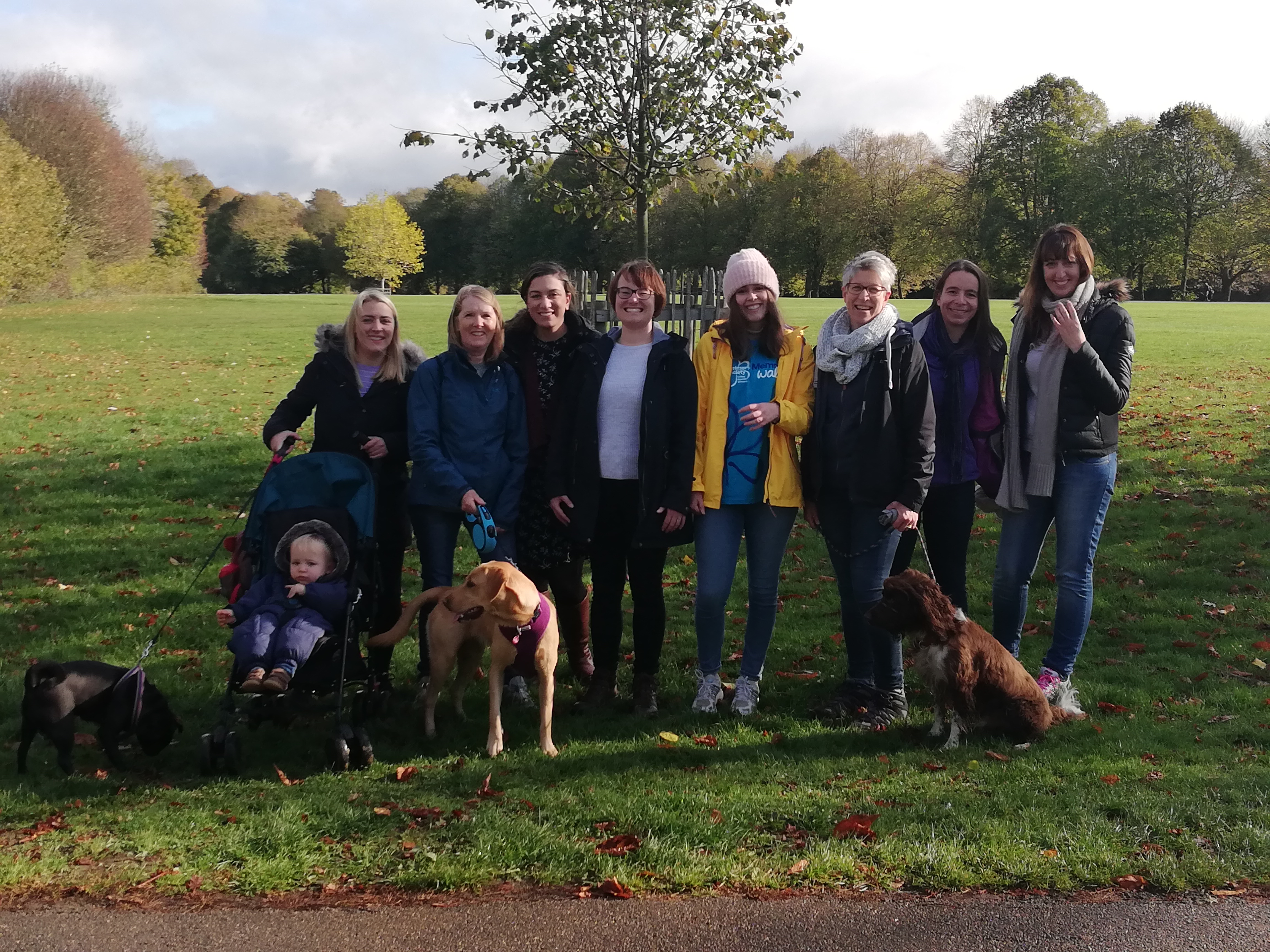 Special thanks go to Natasha (Farnham branch) who singlehandedly raised over £300 in sponsorship, bringing the total raised through the Memory Walks to £790.15.
Anyone for cake?
All that talk of exercise has made us hungry… which reminds us, we took part in The Alzheimer's Society 'National Cupcake Day' back in June. With lots of our branches getting involved, as well as the Central Support team, raising another £100, while of course filling our bellies with sweet deliciousness.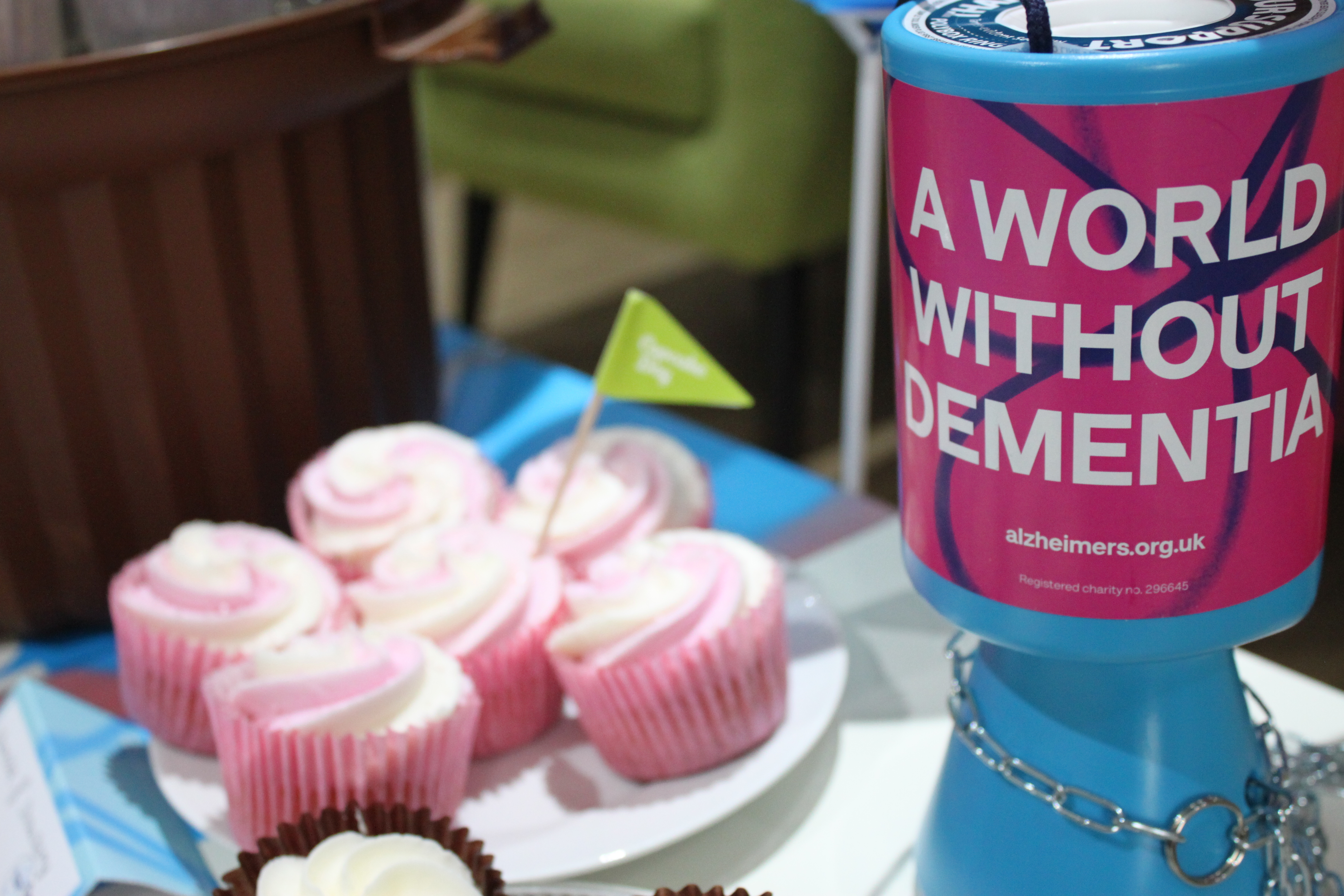 The sweet stuff didn't stop there – we also took part in Macmillan's 'World's Biggest Coffee Morning' in September. Macmillan Cancer Support helps those living with cancer and their loved ones, offering services and support during a difficult time. So here at Leightons we got our baking hats on again and managed to raise over £433.00.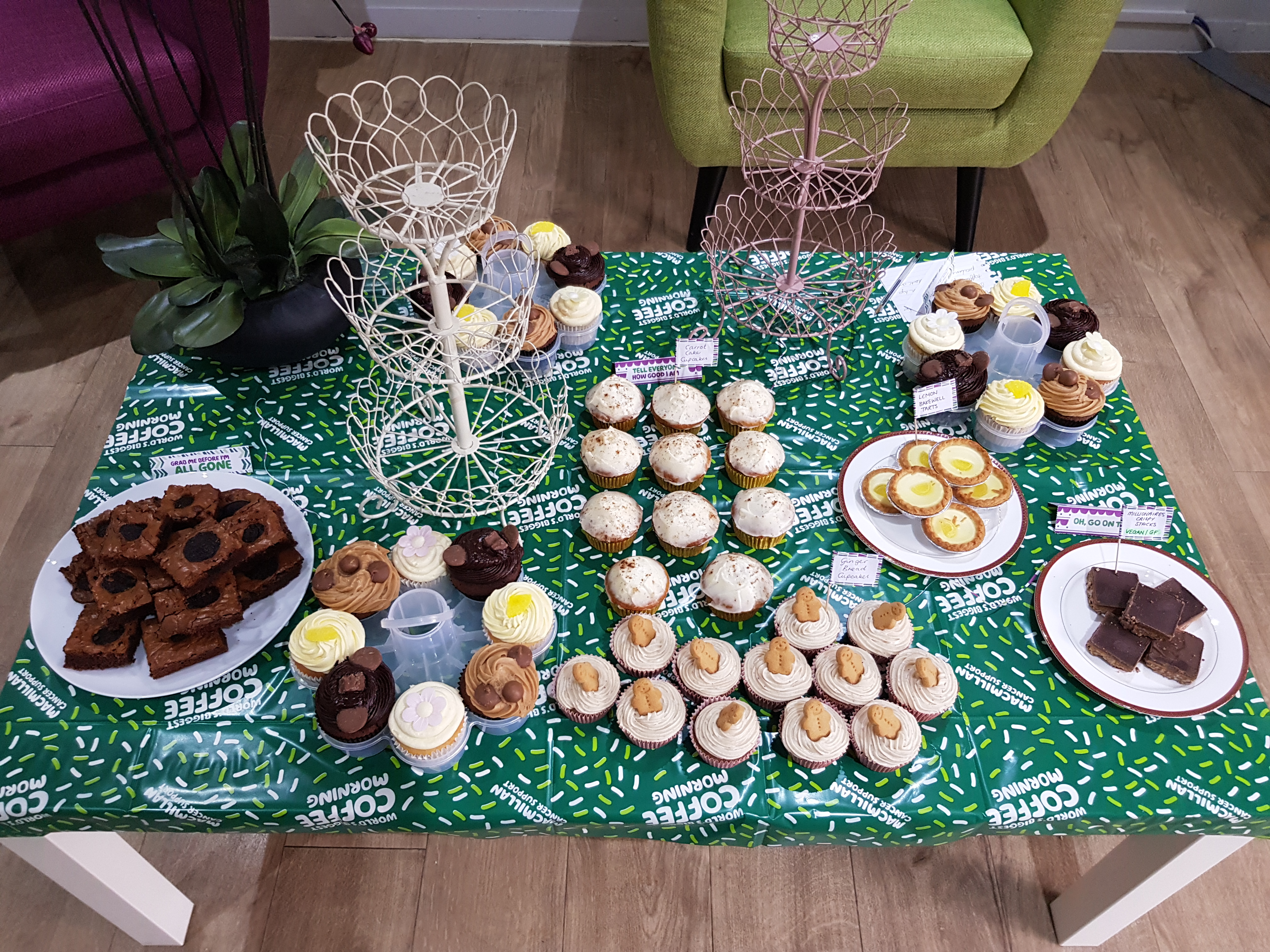 And whilst we were all busy indulging in cake and raising money, Area Manager Matt Toffrey took it to another level for Macmillan and participated in the Macmillan South Coast Mighty Hike. He completed the 26 mile hike across the South Downs from Brighton to Eastbourne in just under 12 hours, and personally raised over £900 for the charity. Matt commented:
"Whilst probably the most physically challenging thing I have ever done, it was the emotional stories that I heard along the route that I found most difficult to deal with. Thank you once again for your support, personally I raised just over £900 but the whole hike raised just under £1 million – so every donation will make a huge difference to those people who are living with cancer."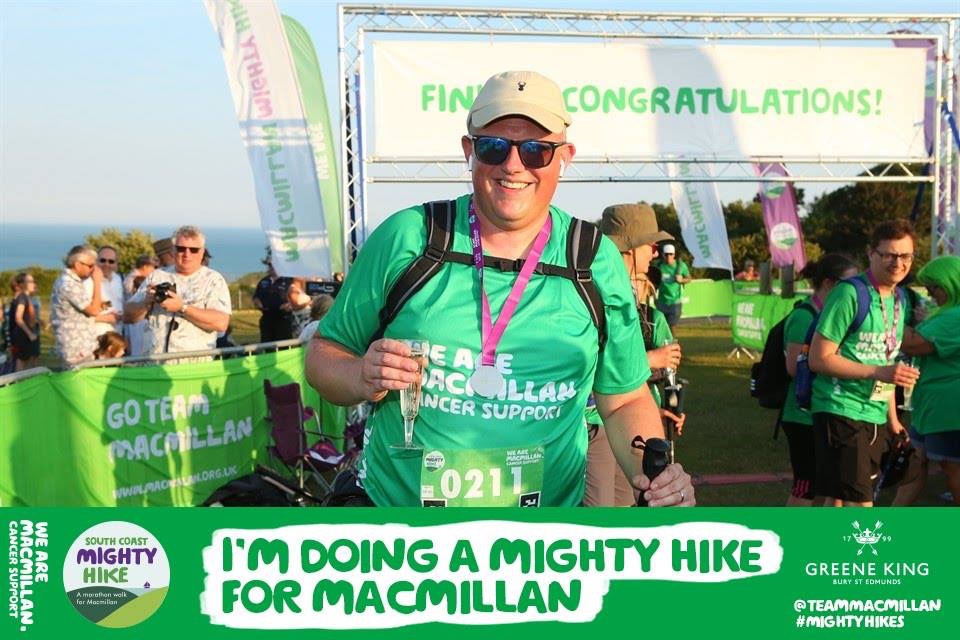 Vision Aid Overseas
As time goes by, we all accumulate bits and bobs we don't need or want anymore, and we at Leightons are no different! We reviewed our entire frames stock and donated over 100 frames to Vision Aid Overseas. These will now be used to give the gift of sight to someone who truly needs them.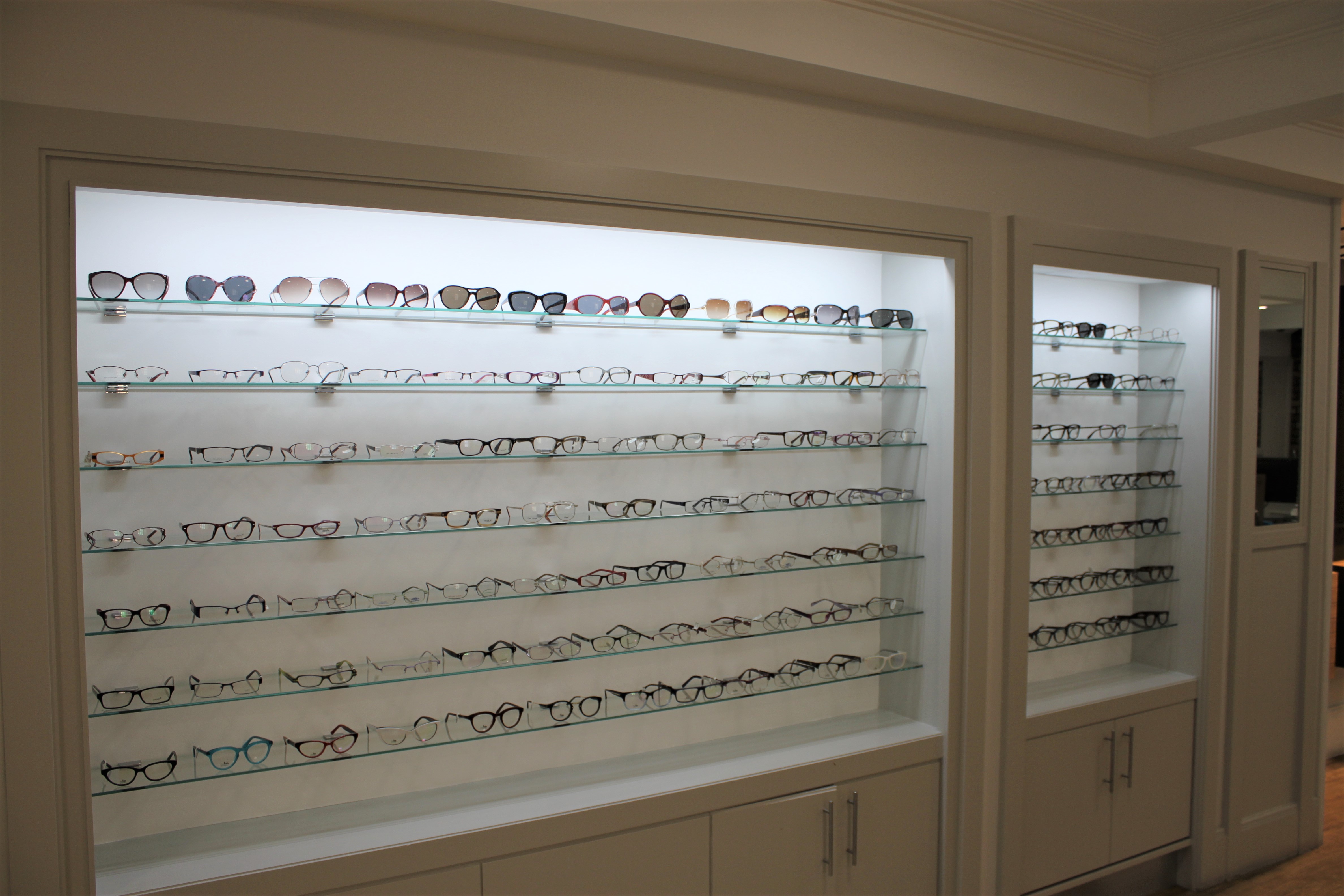 And Finally
With Christmas just around the corner, we didn't want our efforts to cease. The team in our Totton branch have been busy collecting presents for less fortunate children, as part of Wave105 FM's 'Mission Christmas'. The aim is to make sure no child wakes up on Christmas morning without a gift – you can find out how to get involved here. The branches have also been getting involved with the Save the Children's 'Christmas Jumper Day', dressing up, baking cakes and holding raffles all for a good cause. The total raised is still to be confirmed…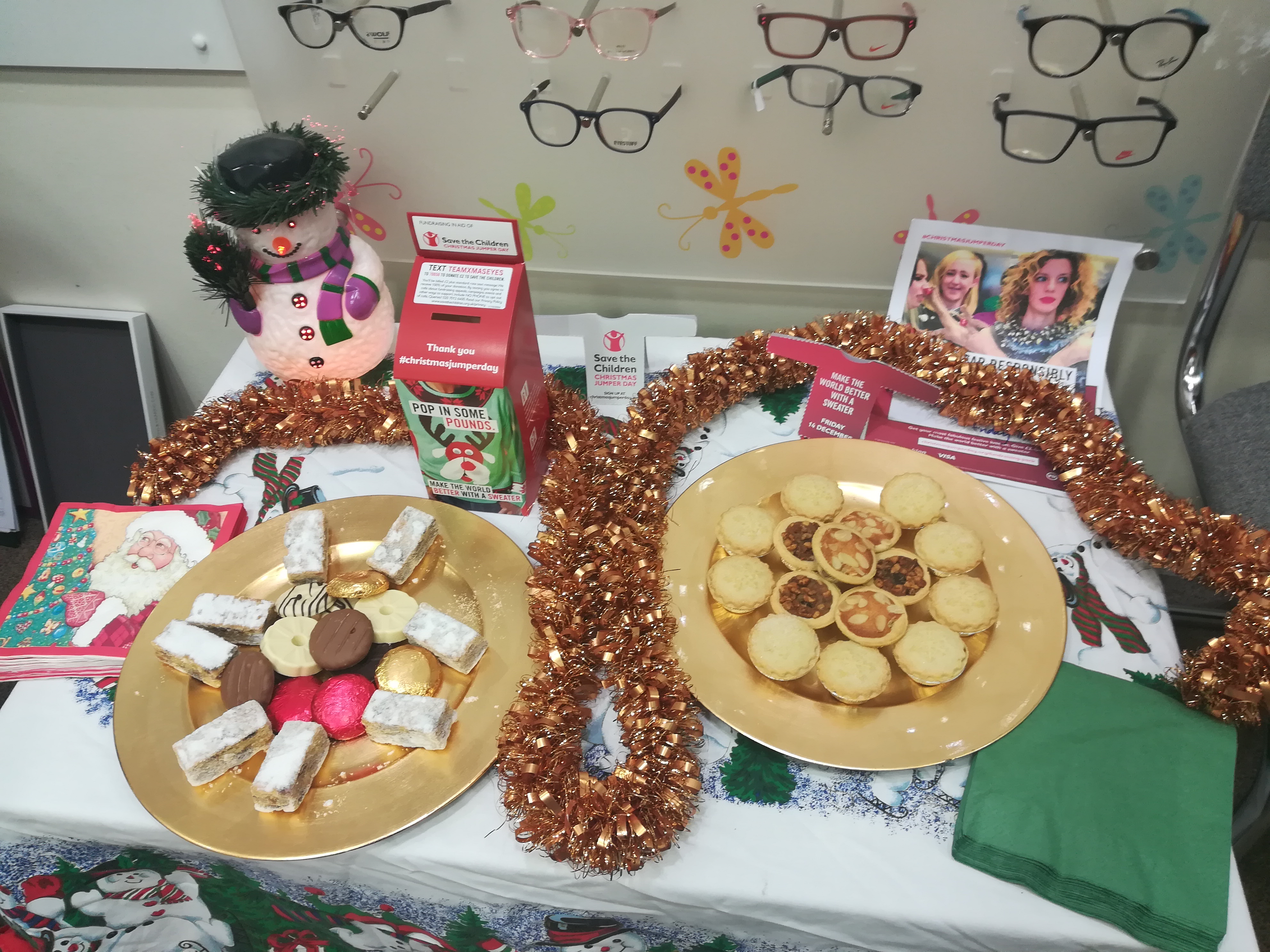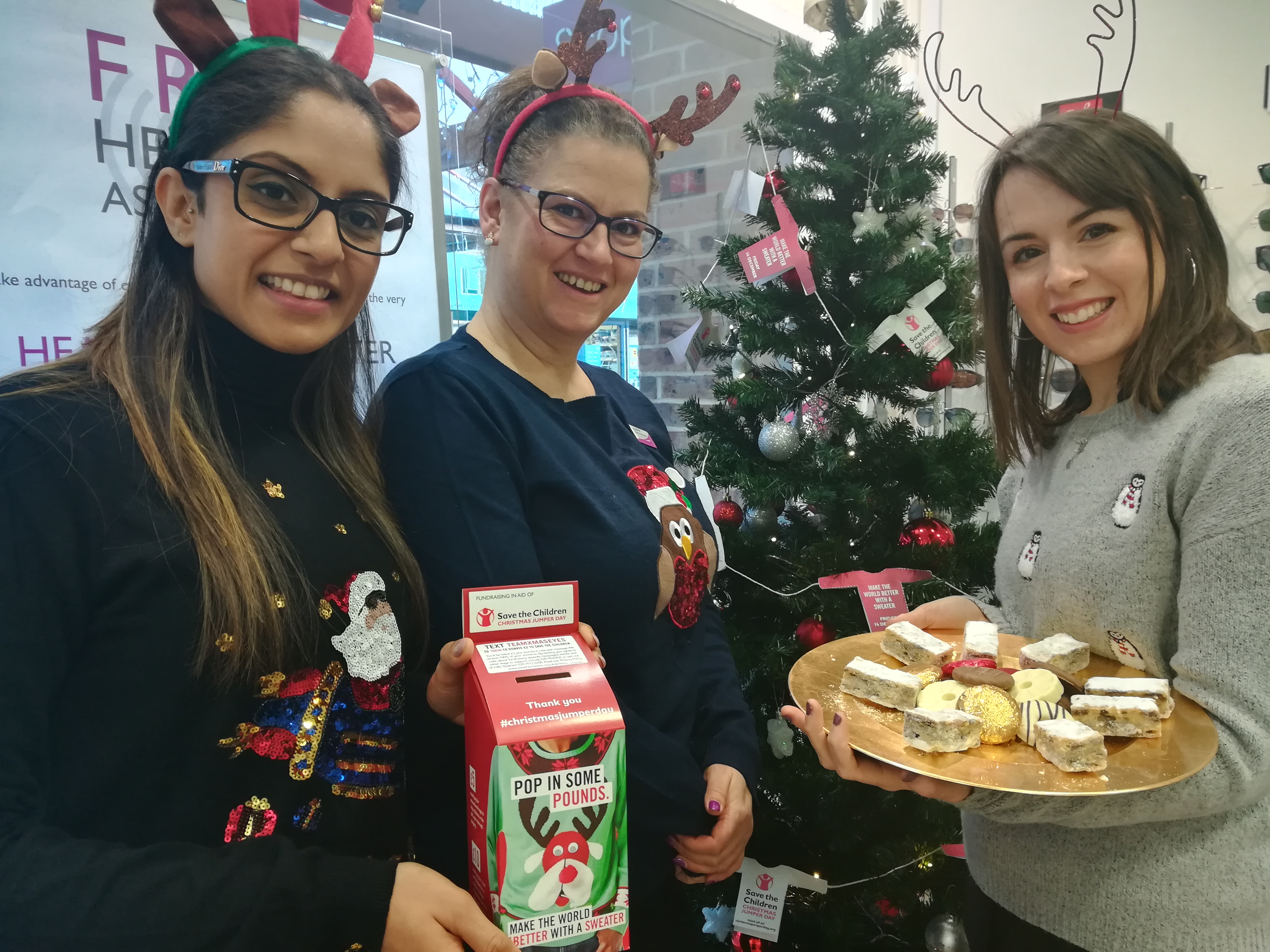 Our Central Support team have also been putting together special Christmas gift boxes for the local care homes and homeless shelters, who may not otherwise receive any gifts.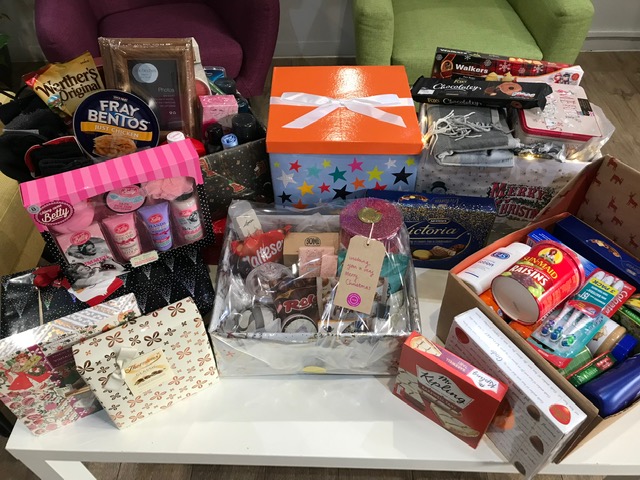 It has been a wonderful year of getting together in the name of charity and making a difference to those in need. It's predicted that over one million people in the UK will be diagnosed with dementia in the next five years, so The Alzheimer's Society are continually working towards educating people to build a society that understands the condition and helps to make the lives of dementia patients a more comfortable one. Visit their page for more information and to find out how they may be able to help your loved ones.
We look forward to supporting our next chosen charities for 2019, when once again we'll be baking, walking, running and all-round supporting as many local causes as we can. And thank you again to every single one of you who got involved in some way or made a donations – it all helps to make a difference.