Leightons goes behind the scenes at Manchester United
Jun 27, 2019 in Leightons News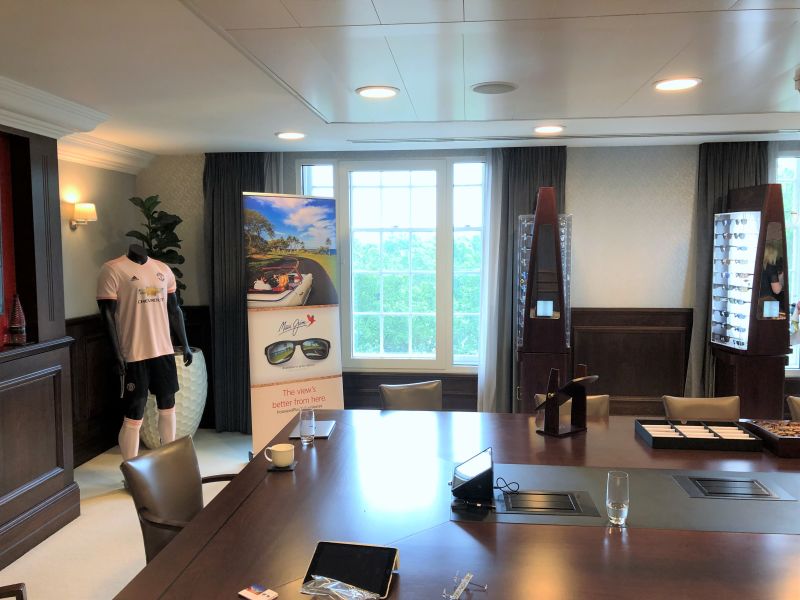 Hempstead Valley stop by Man U Head Office
Maui Jim, one of Leightons' favourite sunglasses brands, are currently sponsoring the world-famous Manchester United Football Club, and as part of their deal we were invited to fit the staff in head office with sunglasses and ophthalmic frames.
Leightons Opticians & Hearing Care has always worked closely with Maui Jim so when they invited Hempstead Valley Branch Director Ashley Smith to help with the dispensing for the staff, we were delighted to be offered such a unique opportunity. There was no way we could say no!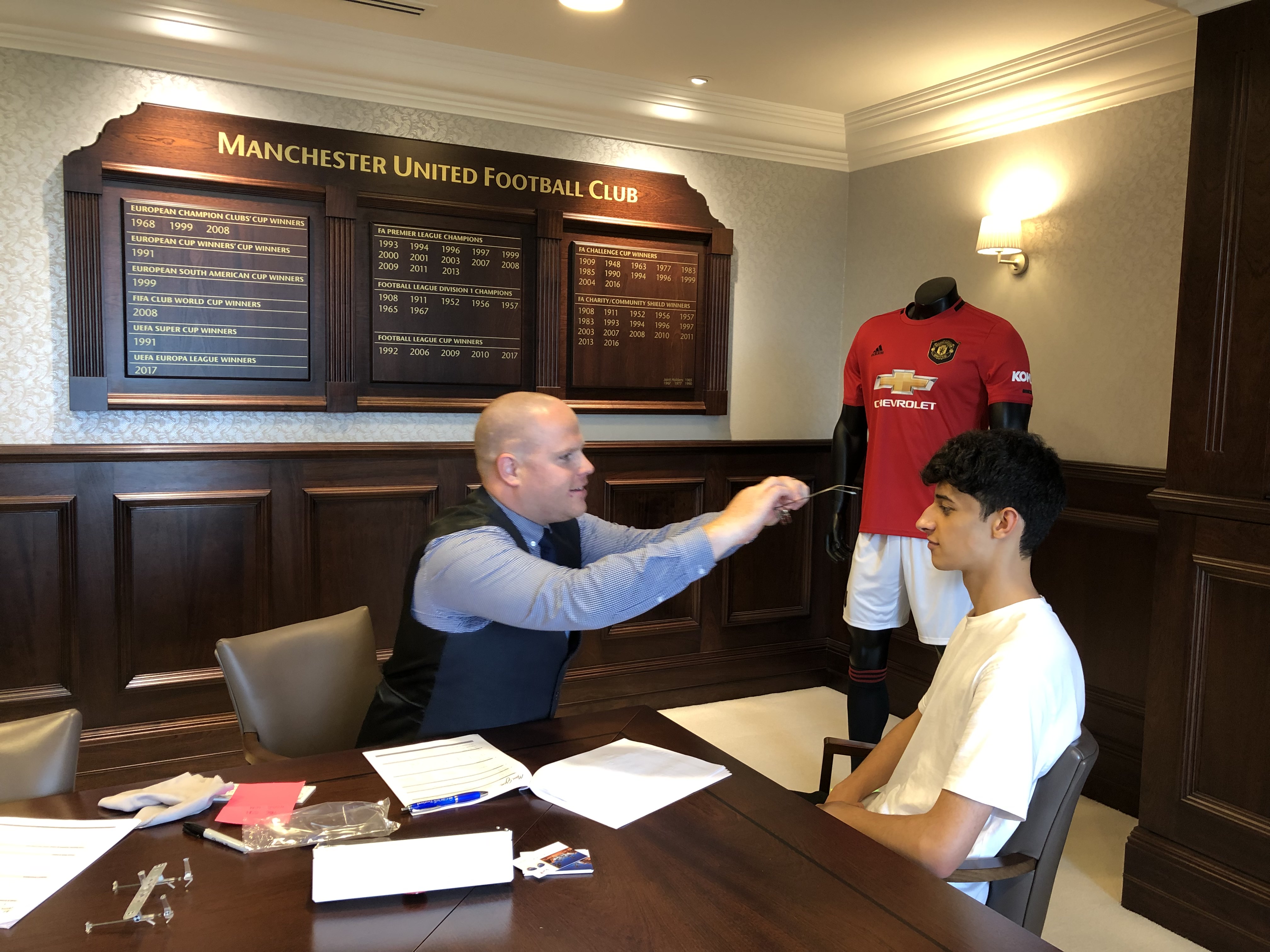 Ashley Smith, Branch Director and Dispensing Optician at our Hempstead Valley branch, went straight to London to dispense some sunglasses to the colleagues at Head Office.
Ashley had this to say about the experience:
"I was given the opportunity by Maui Jim to join them at Manchester United's London office on Wednesday. I was tasked with dispensing prescription sunglasses and ophthalmic frames for the staff and directors in the office. I completed 17 dispenses throughout the day, and problem-solved for the Director of Sponsors. It was an amazing day, and I even got to hold the champions league trophy!" – Ashley Smith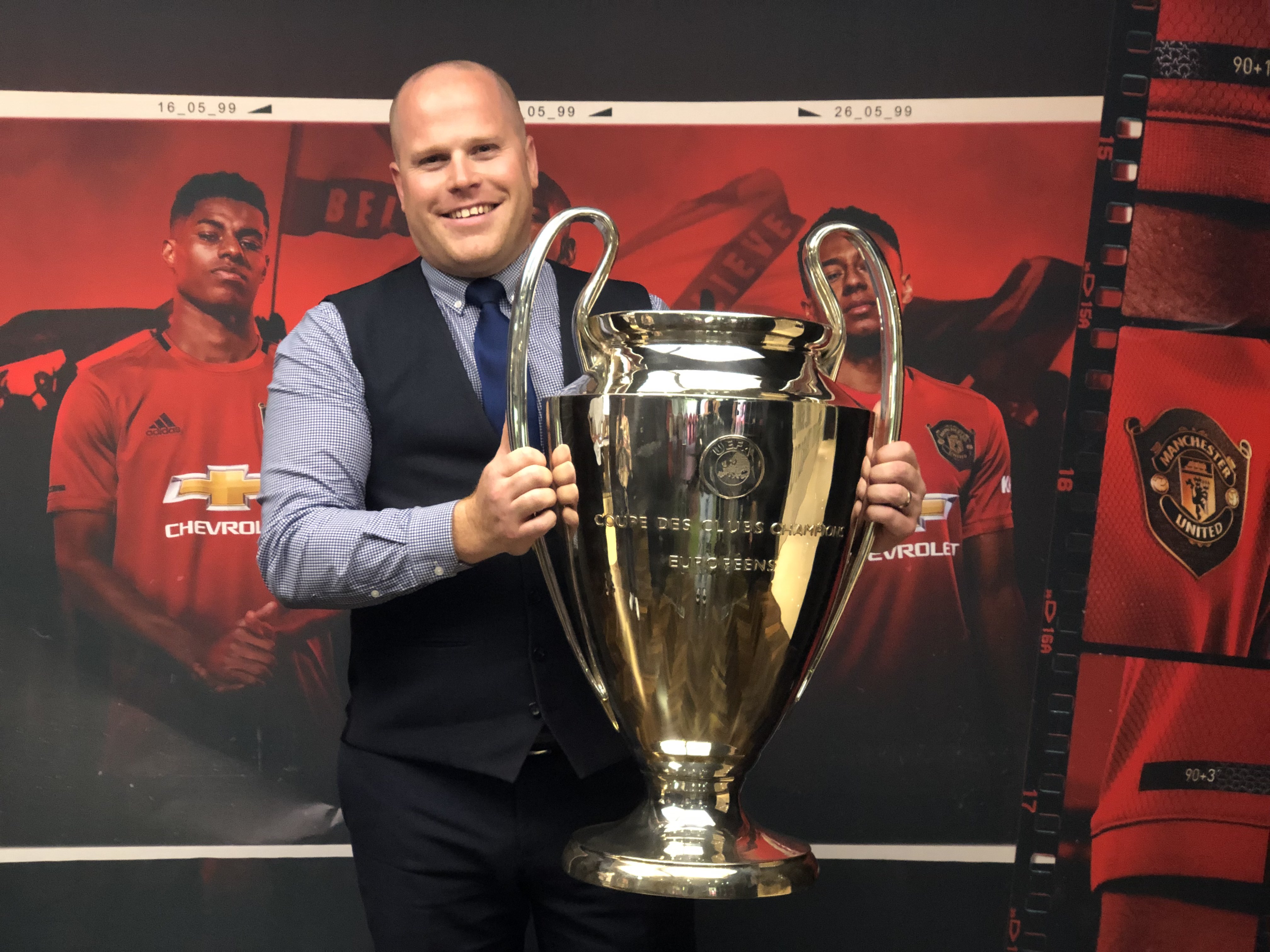 Maui Jim offer premium sunglasses that maintain colour, clarity and detail while keeping you protected against the sun's harmful UV rays. Their reputation is based on the development of advanced technologies for lenses to block 100 percent of harmful UVA and UVB rays, as well as cutting glare from all directions.
The Maui Jim philosophy is to find new ways to enjoy the sun, making them perfect for watching sports outdoors, where colours are kept bright and vivid so you can truly enjoy it without worrying about UV.
Being able to visit Manchester United Head Office with Maui Jim has been a great experience for us and we look forward to more opportunities like this one.
If you are interested in a pair of Maui Jim sunglasses head down to your local branch to find out more. Alternatively, you can call us on 0800 40 20 20.