Leightons Haslemere plant a community tree
Mar 01, 2022 in Leightons News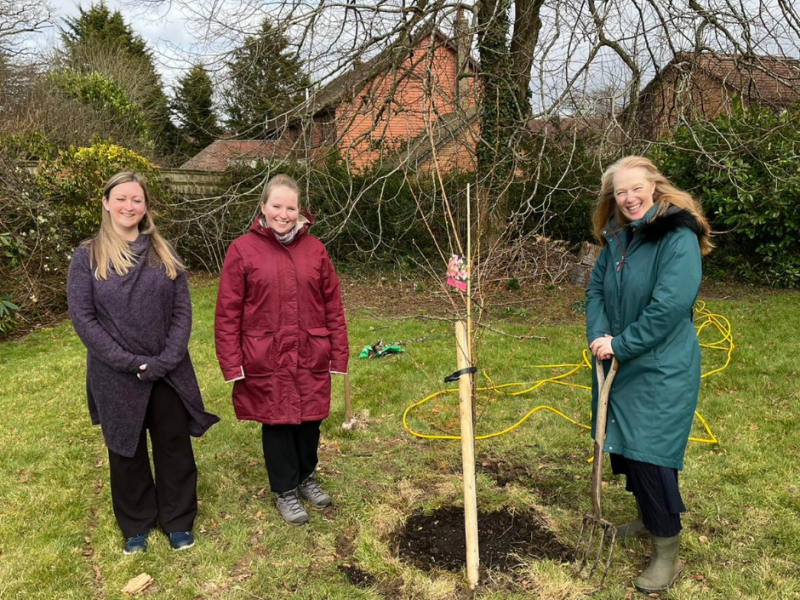 On Wednesday 23rd February, Lynda Skeldon, Practice Manager at Leightons Haslemere, together with some of her team, had the honour of planting a community tree in the lovely grounds of St Christophers Church, just a stone's throw away from the practice.
The tree, a beautiful prunus okame (more commonly known as the Japanese flowering cherry) has been planted as a gift to the Haslemere community, and will be there to enjoy for many years to come. Not just for the community, we also hope the tree will soon be buzzing hub of wildlife, playing an essential role in pollination. The bright colours will be a real draw for the bees of Haslemere!
Once in full bloom around late March time, the blossoms on this beautiful tree will of course be bright pink, the signature colour for Leightons, with the leaves turning fiery orange when autumn comes around.
This project has been a culmination of almost three years' worth of emails, planning and searching for the perfect location for our plot, so when the day finally came to plant the tree the team couldn't have been more excited!
On the day, the Leightons team were met with the generous help from members of the community, including our local hero Ken Griffiths, who was the one to locate our lovely spot in the churchyard. We were also supported with the kind help of Richard Reincke as a representative from the church.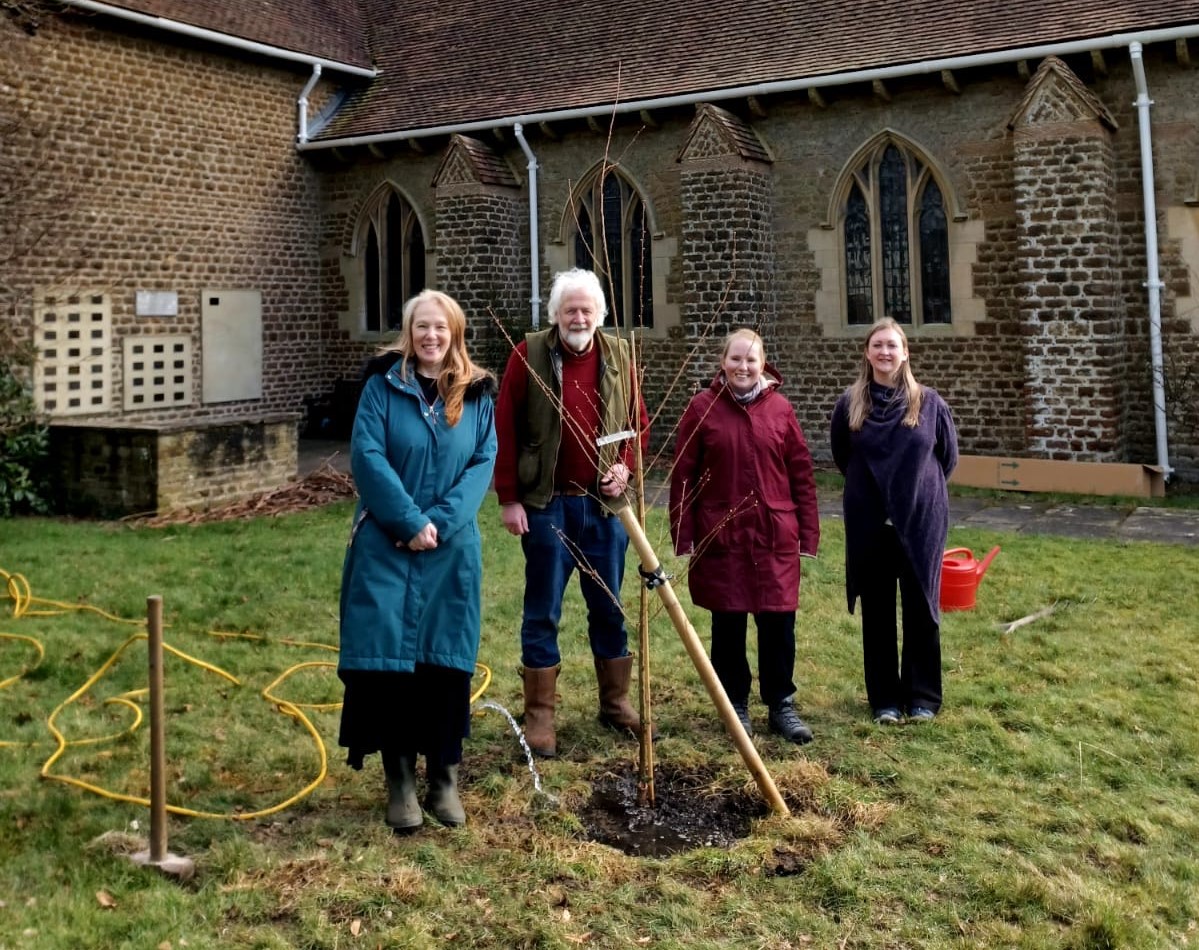 Here's what Lynda has to say about the day;
"Leightons has been a longstanding member of the Haslemere community since the branch first opened its doors back in the late 1930s, so as a practice we really wanted to do something to cement our legacy within Haslemere. We decided on planting a community tree as it is something that will continue to grow and stand the test of time, much like Leightons has. We hope the tree will have a positive impact not only on the community but the local environment.
"The team at Leightons Haslemere will be keeping a watchful eye on it and watering weekly. As it grows, we hope it will offer our team and the community some well-deserved shade for enjoying their summer lunches outside!"