Leightons Haslemere welcomes back a friendly face
Jun 20, 2018 in Leightons News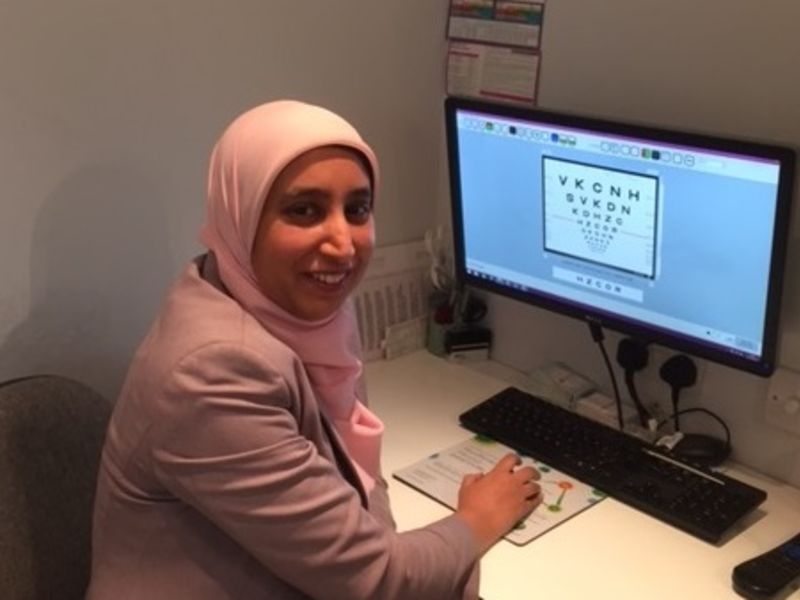 Popular Optometrist returns to Leightons Haslemere
Leightons Haslemere were delighted to recently welcome back a well valued member of the team – Shabana Farooq, who has been off since June 2017. Shabana has worked as an Optometrist for Leightons for 10 years and has a huge fan base at the branch!
Lynda Skeldon, Branch Manager, had this to say about Shabana's return:
"Returning back in May of this year, albeit only one day a week, we can certainly say Shabana has been missed. The patients love seeing Shabana 1. because of her thoroughness and attention to detail and 2. because of her caring manner. The patients have got to know Shabana over the last 10 years at Haslemere, including lots of families that she has had the pleasure of seeing develop over the years. We love having her here for the same reasons, she's also a lot of fun to have around!"
Shabana also gave a few words about why she loves working at Leightons:
"I really enjoy working in a village with a real family atmosphere –it's been so lovely watching families develop and grow over the past the 10 years that I've been working at Leightons Haslemere. I'm so glad to be back and I can't wait to catch up with all my patients throughout the year."
Shabana has already welcomed some of her loyal customers and has also had the chance to get to know some new customers. If you would like to book an appointment you can book online today or give the team a call on 01428 643975. Alternatively, if you are looking to update your look for the summer, pop in to browse Haslemere's extensive collection of glasses and sunglasses - the team at Haslemere look forward to welcoming you.