Leightons Tadley has moved – and grown!
Nov 18, 2019 in Leightons News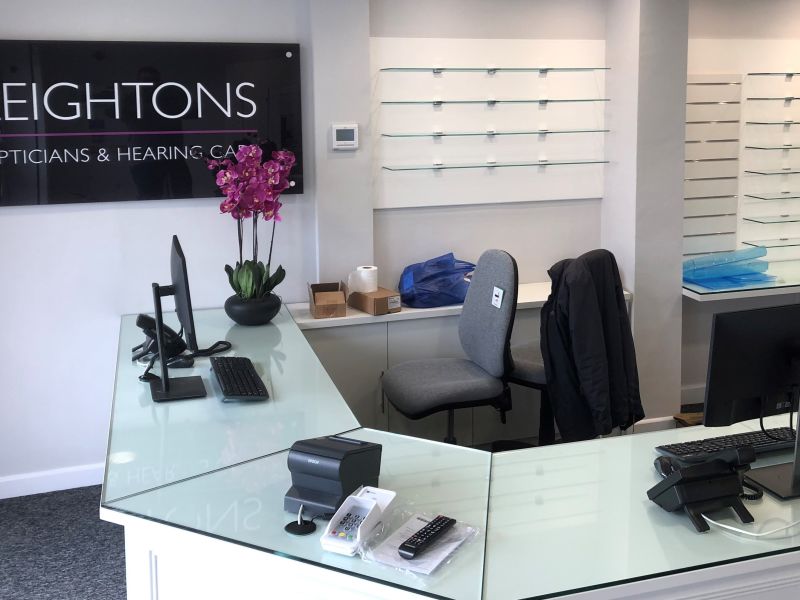 If you hadn't already heard the news, Leightons Tadley has moved to a new address! Don't worry too much though, we're only just down the road. With that "brand new sheen" and boasting a much bigger premises, you won't be able to miss us.
After much hard work and a committed effort from the whole team, the doors have opened to our stunning new Tadley premises. The change is massive, quite literally – Tadley has undergone a transformation from our smallest to our biggest practice. It marks the next step in its journey from many, many years ago when it was a small satellite branch of Reading, operating two days a week, to it now being the largest Leightons branch (in sq ft) and open 6 days a week.
The journey to this point has been incredible, and our Tadley branch now showcases a bright, clean design and state of the art clinical equipment to deliver the best possible customer experience, staying true to the Leightons values we're all so familiar with.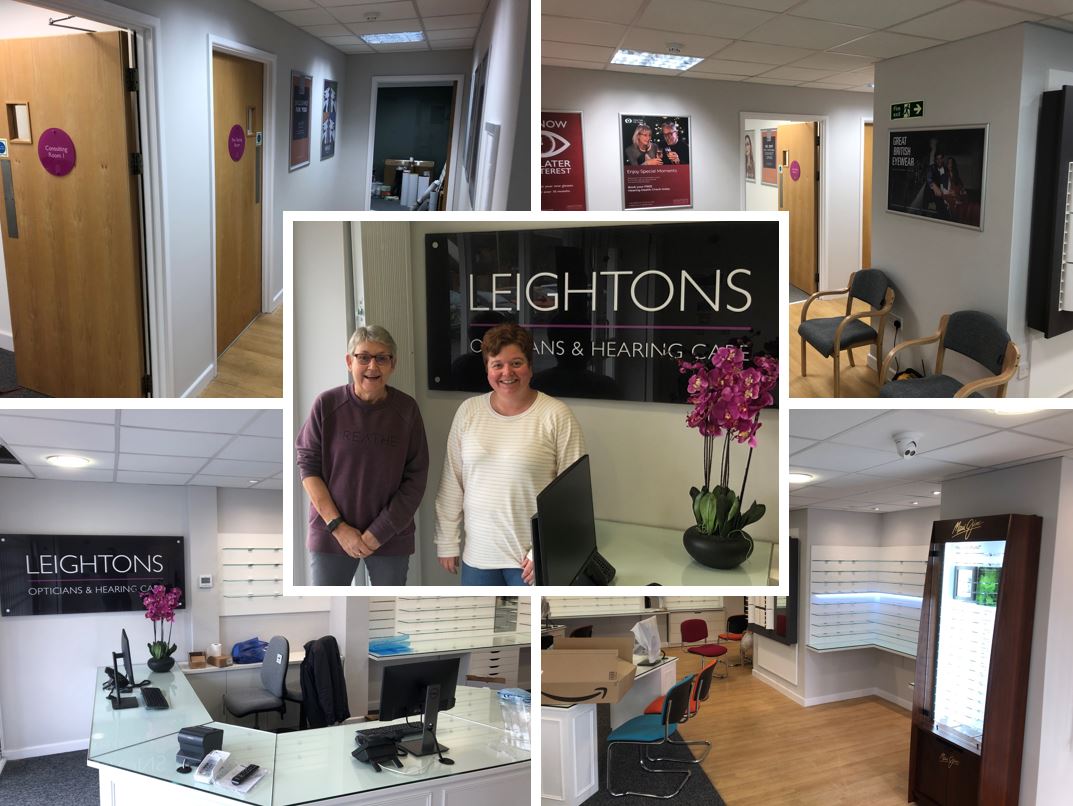 Not just growing in size
But that is only the beginning. Tadley now enjoys vastly increased clinic hours and greatly expanded capacity, along with its very own audiology clinic, so it can help even more people! With appointments available from Monday to Saturday, Tadley is now ready to dispense quality products and expert clinical care from our highly trained optical and hearing professionals. With all this and more, Leightons Tadley is striving to help every individual to live their life to the fullest.
With a much wider range of eyewear products to suit all tastes and lifestyles, you can come and discover glasses brands such as the Danish ProDesign and the Icelandic Reykjavik, along with beautiful Silhouette eyewear and an amazing section of sunglasses, showcasing brands such as the incredible Maui Jim.
Come and see us
You'll now find Leightons Tadley at:
74 Franklin Avenue, Tadley, RG26 4ET
It's only a short stroll down the road from our previous location, and is still ready to cater to all your optical and hearing needs, along with its very own parking facilities conveniently located out the front of the branch.
You'll be met by Aly and all the team's familiar faces you know so well, who will be happy to show you around their beautiful new branch. So why not come and visit us? You can book an eye examination or a free hearing test online, call us on 0800 40 20 20, or just pop in for a chat!