Leightons Thatcham get in the Christmas Spirit
Dec 03, 2020 in Leightons News
Team Thatcham take part in a bit of family fun this festive season
A Christmas themed treasure hunt? This sounds right up Leightons Thatcham's street – in fact, it is! The Christmas Spirit Trail is an annual event in Thatcham's town centre, offering the community some festive fun. Alison and the team love to get involved wherever they can with the local events, so couldn't miss this opportunity.
What is the Christmas Spirit Trail?
The Christmas Spirit Trail is a community project where families are invited to take part in a Christmas themed treasure hunt. They are tasked with hunting down 10 characters, displayed in public windows, to learn their names and stories. Leightons Thatcham had Ryo the trusty fox displayed in their window!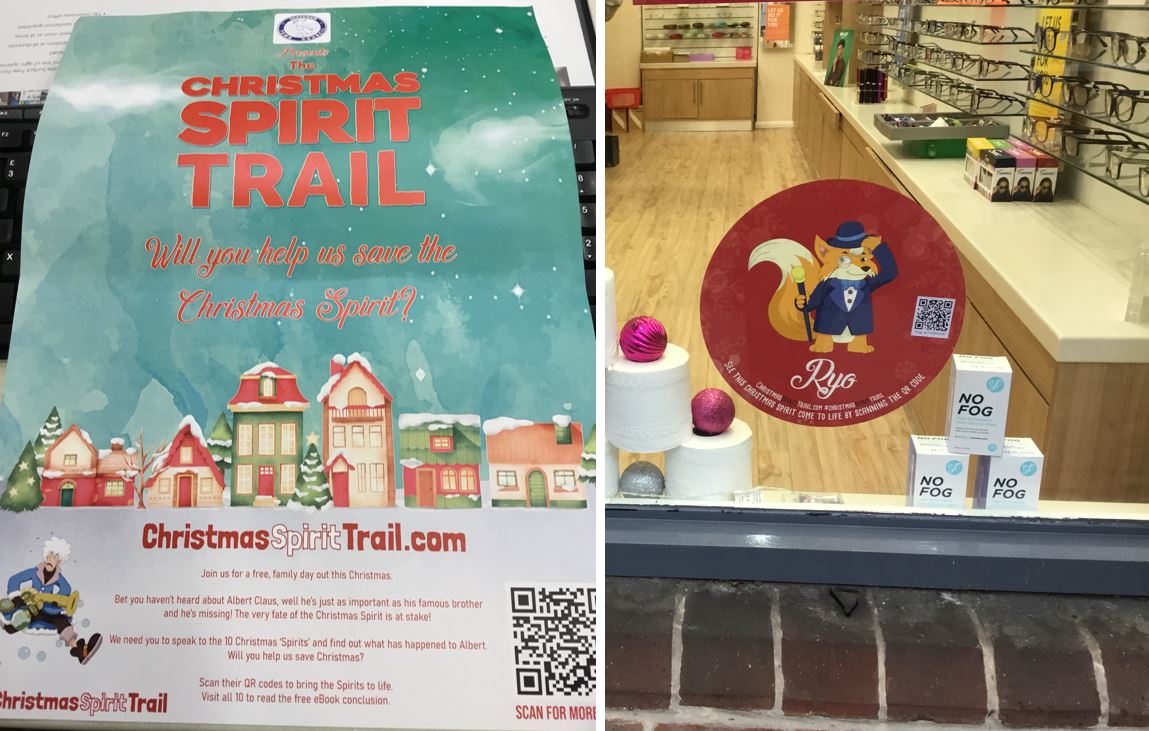 The local children love spotting the cute, colourful characters and learning all about them. If they spot all 10 characters, they win a free e-book about the characters' adventures.
Where did it all start?
The Christmas Spirit Trail came about as extension of the High Street Safari, created by Martin Blackwell, former CEO of ATCM and the Charity Retail Association. Martin coordinated the project to get it off the ground, with the goal of creating a unique high street family experience, to help raise funds for NHS Charities Together during the pandemic. It offers a fun, but more importantly, safe activity for the communities to get involved in. Since the idea came about it has further developed into a Limited Company, with trails available nationwide, customised to each area with unique experiences.
Thank you, Thatcham
Well done to team Thatcham for bringing a bit of sparkle and fun to the local community, in what has been a difficult year. High streets aren't just for shopping, they're about being part of a community to interact, have fun and learn with along the way, and Thatcham is showing how it's done! You've still got a few more days to get involved. Visit the High Street Safari website for details on how to take part.