Leightons Woodley has been overrun by elves!
Dec 21, 2017 in Leightons News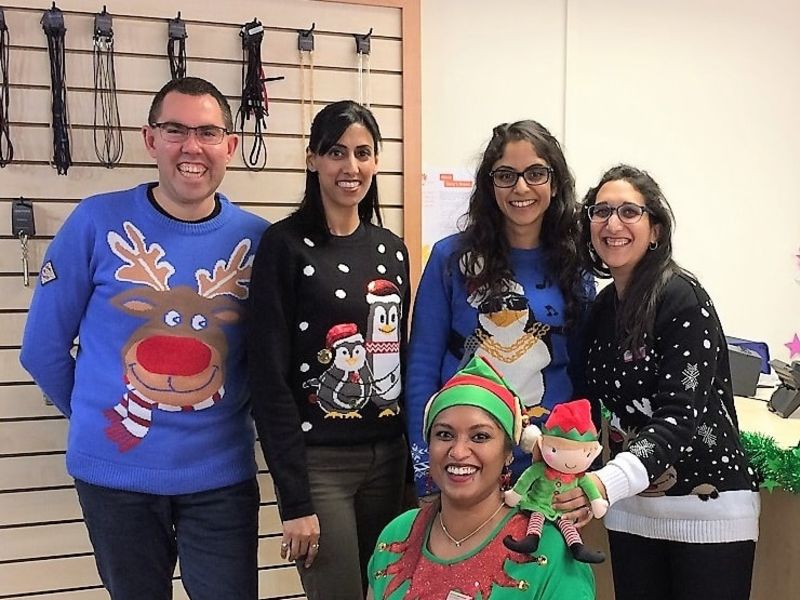 Leightons Woodley has been overrun by elves!
Only one is missing their name (the rest of them we're pretty familiar with). Can you guess the name correctly? If you do, you can win a par of children's sunglasses!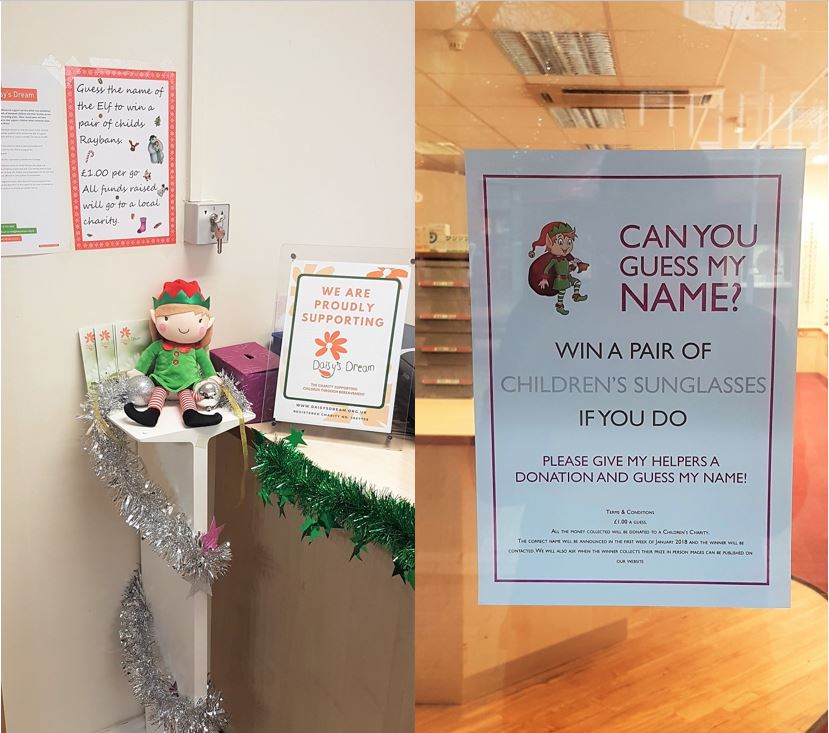 At only £1 a go, all donations are going towards the Daisy's Dream charity. Daisy's Dream support children affected by bereavement or serious family illness, by providing training for associated professionals and telephone support for parents and guardians of vulnerable children. Studies show that children who don't get the counseling they need whilst grieving are more prone to social, health and educational difficulties in the future – your £1 donation might just make the world of difference.
Go into the Woodley branch today to meet the elves and see the beautiful grotto they have made!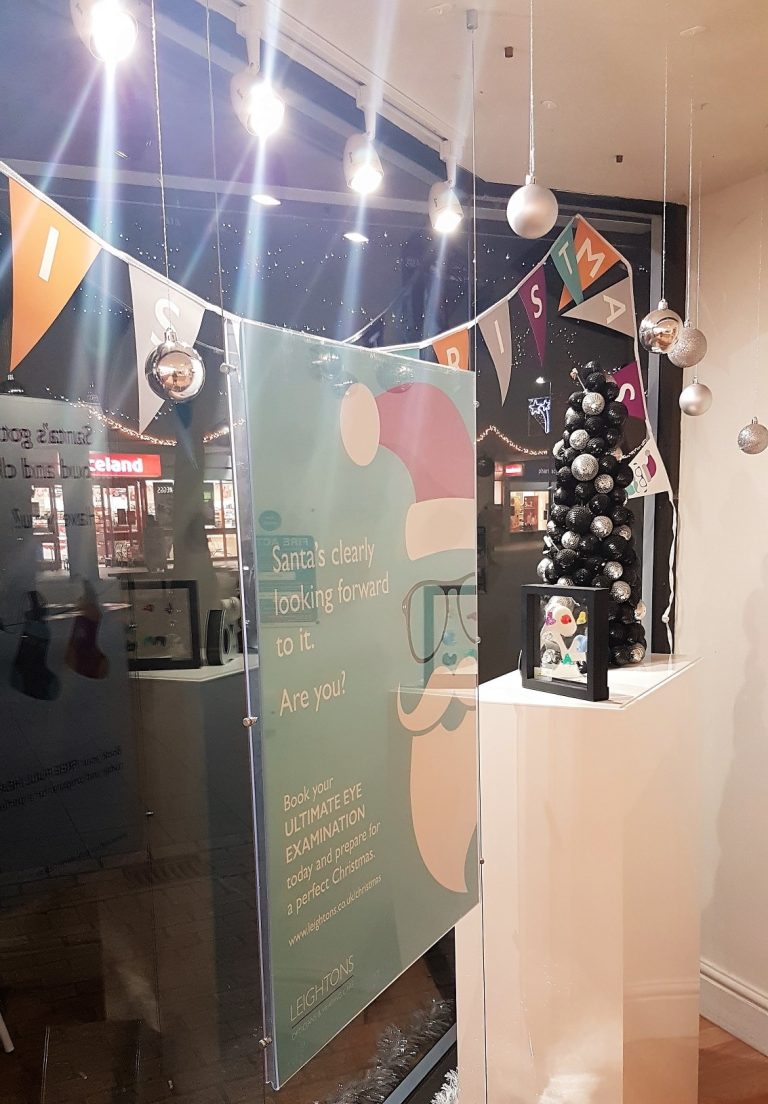 I felt I had been having a lot of problems with my eyes. Sarah was very attentive and spent a lot of time sorting out any problems I might have. Mark also spent time in discussing lenses and frames, helping me choose frames that suited my prescription and face. I am most grateful to both of them.
Patricia Birt
I have been a customer at Leightons in Woodley for over 20 years and have always found the staff friendly and efficient and the care received of a high quality. I particularly like the willingness of staff to provide full explanations, and the feeling that eye health is of paramount importance. Consultations never feel rushed, and I very much appreciate that. On 5th July this year my experience of my contact lens check with Indie was amazing, and transcended even my normal high expectations (especially of Rupa and Indie recently.) My top lip had recently reacted badly to a cream prescribed by my GP, and Indie paid such attention to this, and to the effect on my eyes. She researched the cream, and the antibiotics I was subsequently prescribed for the reaction, and was able to account for the recent changes I had noticed in my eyes. I had never thought of the connection. Truly excellent service. Please note- reception and other store staff unfailingly pleasant and lovely too!
Penny Tribe