Macular Society: See everything this Christmas
Dec 20, 2017 in Leightons News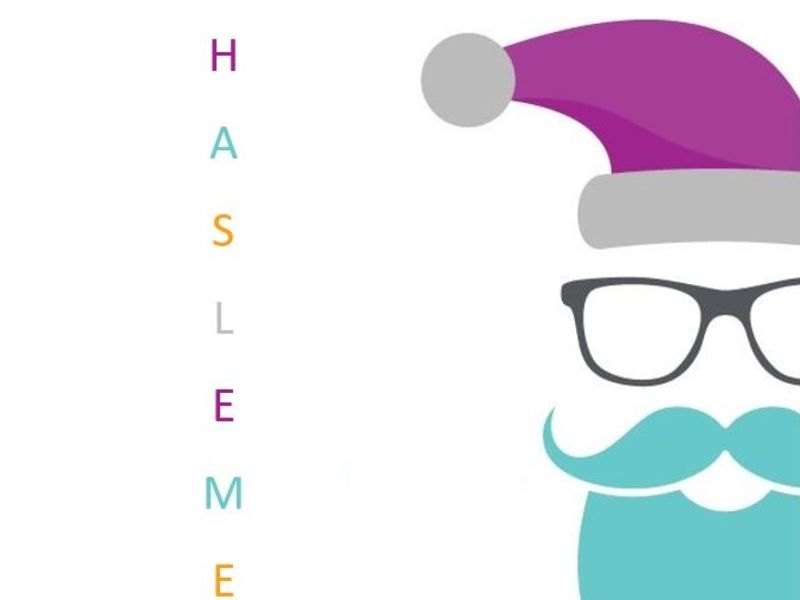 This month Leightons Haslemere is taking donations for the Macular Society
Leightons Haslemere has spent all month raising money for the Macular Society. Cue balloons, decorations and the dinkiest Christmas tree we've seen all year!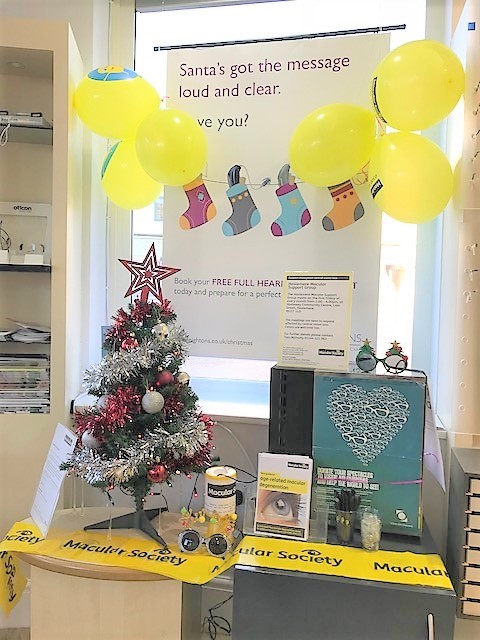 Age-related macular degeneration (AMD) is the main cause of vision impairment in the UK today, with over 500,000 people being affected by the condition. The effect AMD has on your sight is like having a constant shadow in your central vision, making it difficult to look directly at someone as well as affecting the clarity of colours. The impact this can have on somebody's life goes further than having poor vision, but struggling to recognise faces, read the paper or drive affects people's quality of life significantly.
The Macular Society is currently supported by the Leightons Foundation, being one of our chosen charities in 2017. They support the 200 people who are diagnosed with AMD every day, helping them learn to live with the condition and take their independence back. As well as constantly looking for new treatments and the possibility of a cure, The Macular Society is purely funded by the generosity of its fundraisers.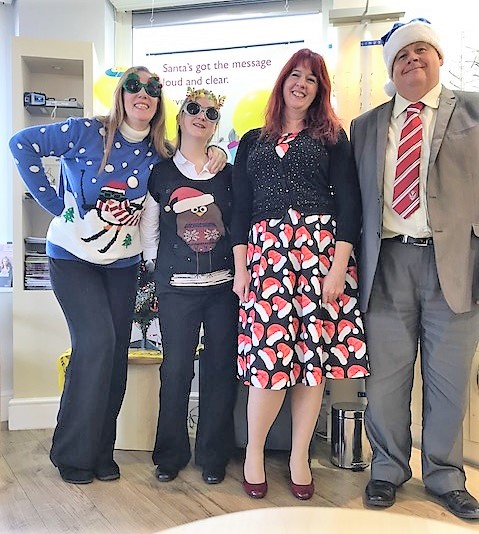 If you have any concerns about AMD, you can get more information here or on the Macular Society's website. Our Ultimate Eye Examination, which includes OCT (Optical Coherence Tomography) can help to detect serious eye conditions such as AMD up to five years before traditional testing methods, allowing early action to be taken. We can also offer advice on lifestyle changes to help minimize the risk of developing the condition. Book online, or call your local branch today.
A new experience which was excellent by all staff concerned who were helpful and most professional. In particular Shabana Farooq was most diligent in assessing a new prescription when I had lost a contact lens and she had no previous record for reference. She was exceptionally thorough with all her tests. An excellent experience for these days. I am very happy with the end result for both lenses and spectacles.
Victoria Anderson
I have been a customer of Leightons for over 20 years, so they are about due a review! I've always received a thoroughly professional service with first class attention to detail when selecting eye wear. Their opticians are thorough in their examinations and again pay particular attention to detail, listening and acting to all your concerns. No hesitation in recommending Leightons if you are looking for an independent offering excellent customer service.
Helen Moore
Jo spotted my conjunctival cyst during my 2016 check-up. Subsequent appointments at The Royal Surrey left me somewhat confused and worried about my eyesight. After 30 minutes with her at my 2017 appointment everything was explained clearly and my worries disappeared. Thank you!
Maggie Monteath