Michael Fox Runs For Royal Marsden NHS Foundation
Oct 13, 2016 in Leightons News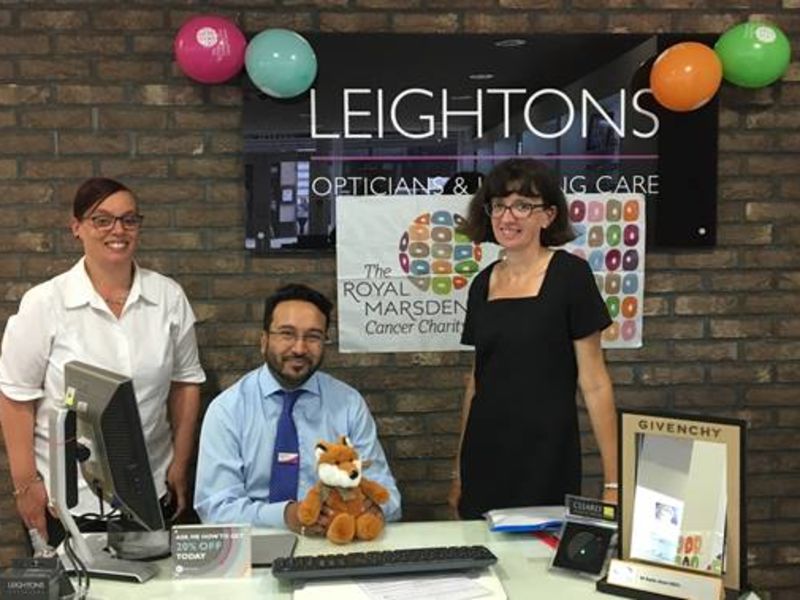 And he raised nearly £700!
It's no secret that Leightons Opticians and Hearing Care love a charity event. From our Macmillan Coffee mornings to our Leightons Foundation, it's important to us to go the extra mile. Michael Fox has taken this literally, and completed a 13.1 mile half marathon to raise money for the Royal Marsden NHS Foundation Trust!
His efforts will make a massive difference to the Royal Marsden NHS Foundation trust, who host regular fundraising events.
The Royal Marsden cares for 50,000 patients living with cancer every year. Donations are split between many aspects of cancer treatment, from diagnosis to aftercare. They have revolutionised cancer treatment, with research in to Molecular Pathology and the 'Cyberknife.' One in three of us will get cancer at some point in our lives, The Royal Marsden is a charity very close to everyone's hearts. The Royal Marsden are looking forward to a future without cancer, relying on the generosity of its fundraisers to make this dream a reality.
If you would like to fundraise for the Royal Marsden NHS Foundation Trust, you can sign up to fundraise or donate on their website. Congratulations again to Michael Fox for his amazing effort, and contributing to such a worthwhile charity.