Rachel Hudson Runs Half Marathon for Charity
Oct 04, 2017 in Leightons News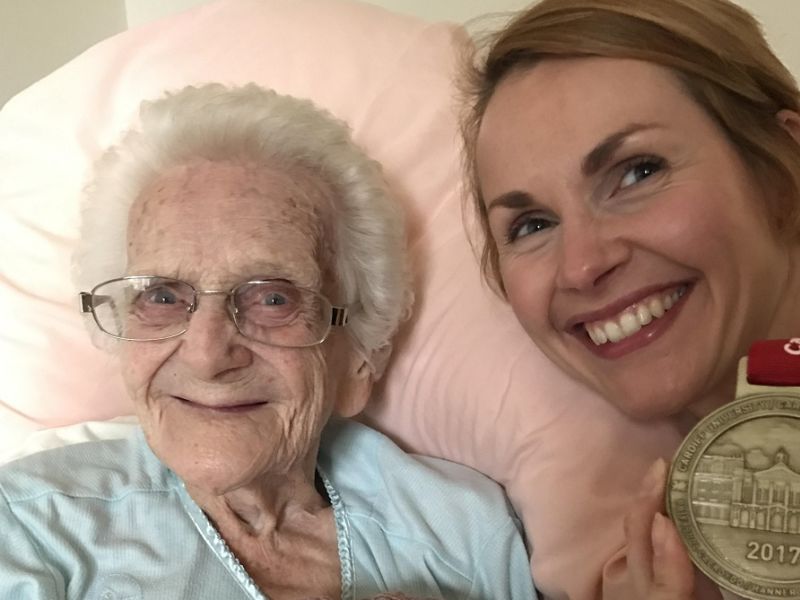 Alton optometrist Rachel Hudson ran the half marathon in Cardiff in aid of the Alzheimer's Society, raising a total of £450!
This will go to the Alzheimer's Society to help benefit the lives of people living with dementia. The charity is one close to Rachel's heart, who originally went to Cardiff to visit friends. After realising her trip to Cardiff coincided with the half marathon, the opportunity to fundraise for such a worthwhile charity was too good to miss!
The Alzheimer's Society is currently the only UK charity which invests in researching the cause, cure and prevention of dementia. They are continuously striving for a society that understands the condition, as well as working to make the lives of dementia patients more comfortable.
The campaign 'Dementia Friends' focuses on helping those with dementia remain part of society. By educating people on what dementia is and how it effects people, we can understand how to treat dementia patients with understanding and confidence. For those with dementia, everything from grocery shopping to booking appointments are made more difficult without support.
Many Leightons branches have taken part in Dementia Friends training, and the Alzheimer's Society is a cause we continue to support. Fundraising plays a massive part for the charity, something which they rely heavily on.
If you would like to see how you can help raise money for the Alzheimer's Society, or if you are interested in learning more about their [Dementia Friends campaign] (https://www.dementiafriends.org.uk/), visit the website to get involved.