Ridlingtons Opticians now with Leightons sutton
Mar 31, 2022 in Leightons News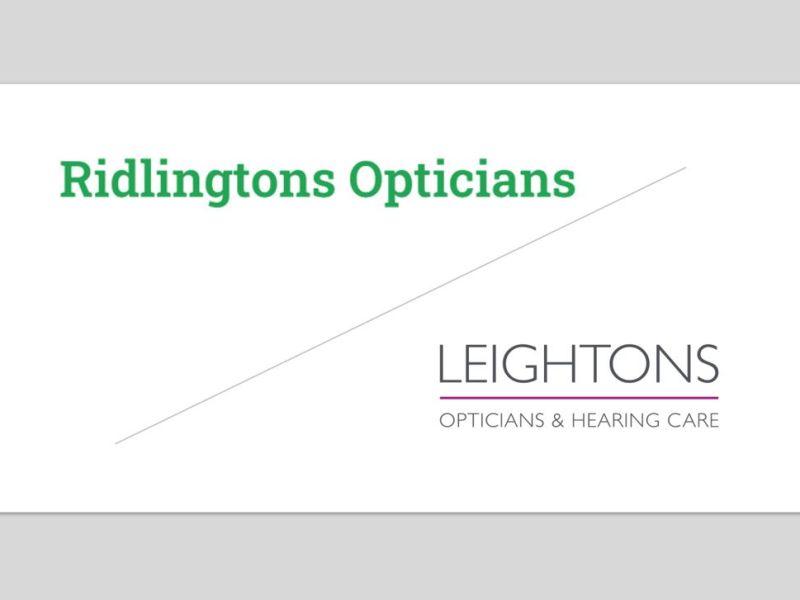 We are pleased to announce that from April 2022, Ridlingtons Opticians have joined Leightons Opticians & Hearing Care. As a family business, we take great pride in providing clinical excellence and expertise to find the best optical and hearing solutions to suit your lifestyle.
Ridlingtons Opticians have been established in their high street location in Carshalton for many years, with the team accumulating more than 50 years' experience in optics between them. The practice has been led by qualified dispensing optician Paul Ridlington who, with the help of his team, has offered the community friendly expert eye care for individuals as well as their whole families.
Ridlingtons Opticians Carshalton have always prided themselves on offering truly personalised patient care with a range of specialist services. The consistency of service and wide choice of frame styles was made possible by their status as an expert local independent practice, run by a hard-working and caring team.
We are welcoming Anne and Sangeeta to the Leightons Sutton team from Ridlingtons Opticians. They will be working alongside us; Sarah, Ghazal, Jens, Julie, Suzanne, Caroline and Jacqueline, as well as our expert audiologist Dino. Dino provides a complete hearing care service including FREE hearing assessments, digital hearing aids, tinnitus consultations and ear wax removal.
The team at Ridlingtons Opticians have always delivered a high-quality personalised service, so we and everyone at Leightons are truly honoured that they have entrusted us with your eye care, and we look forward to building a wonderful relationship with their patients.
If you would like to make an optical or hearing appointment at Leightons Sutton, you can book online or call our Dedicated Patient Support team on 0800 40 20 20.