Swindon Donate Frames for Charity Raffles
Dec 15, 2021 in Leightons News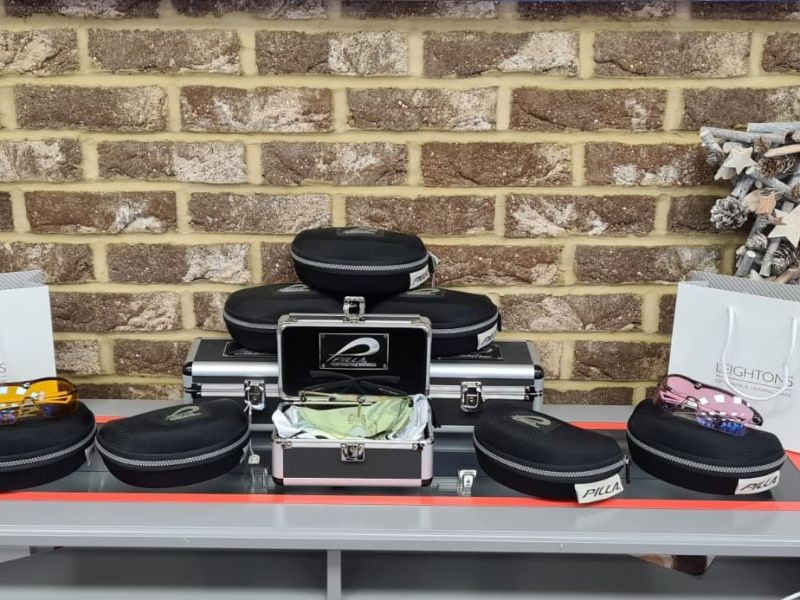 Last week, our very own Katherine Nicholson, Practice Manager for Leightons Swindon, had the pleasure of visiting the lovely folk at the Barbury Shooting School to donate a collection of Pilla shooting spectacles as prizes to help support the school's charity raffles, which they will be hosting in the new year.
Pilla are renowned pioneers of visual technology for shooting sports, with their shooting spectacles worn by some of the world's best athletes from within that field. Using Zeiss lens technology, Pilla shooting glasses are designed to reduce eye fatigue which is often incurred through the heavy concentration required in shooting sports. The technology used in Pilla lenses keep wearers eyes comfortable for extended periods of time and sustains their level of accuracy, making them a must-have for anybody serious about the sport.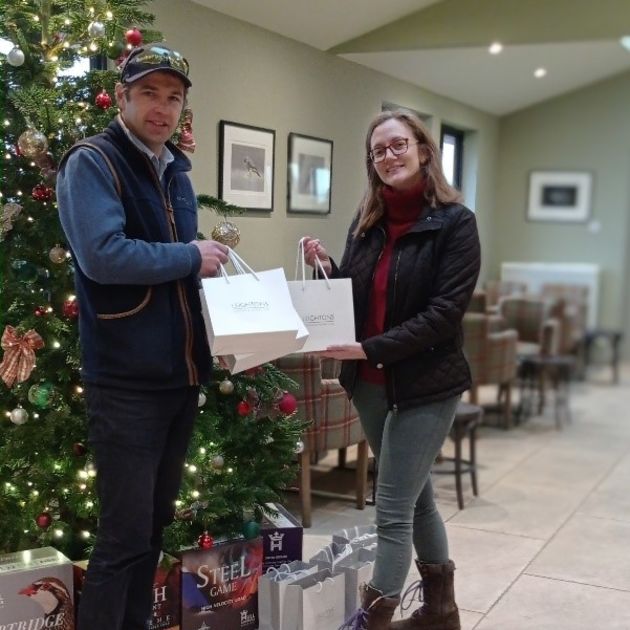 On Katherine's visit, she had the pleasure of meeting with and chatting to many members of the Barbury team, including their office manager Lorna, who helped set this meeting, and the school's owner, Huw. During her visit, Katherine also learned a lot more about the charities Barbury Shooting School supports and how their donations would help.
Barbury Shooting School is heavily involved in their community and is a regular supporter of a number of local charities, running sports events, raffles, and fundraising for the likes of Charlie's Charity, Wiltshire Air Ambulance and The Country Food Trust.
Charlie's Charity is an organisation set up in memory of Charlie, who tragically died in a car accident at the age of 18. The charity seeks to raise funds for young people in Wiltshire who would benefit from help and support to make the most of their sporting abilities. Barbury Shooting School is a regular supporter of Charlie's Charity, and in years gone by have organised clay shooting events with the charity to give young people the chance to experience the sport for the first time. Barbury Shooting School also regularly help raise funds for The Country Food Trust, a charity that helps supply those living in poverty with hearty, delicious, protein-rich meals.
We would like to thank our team in Swindon for their kind donation to the Barbury Shooting School, and we look forward to seeing how the donations will go towards supporting these fantastic charities!