Swindon's Sweet-Tooth Raises Money for RNIB
Dec 13, 2017 in Leightons News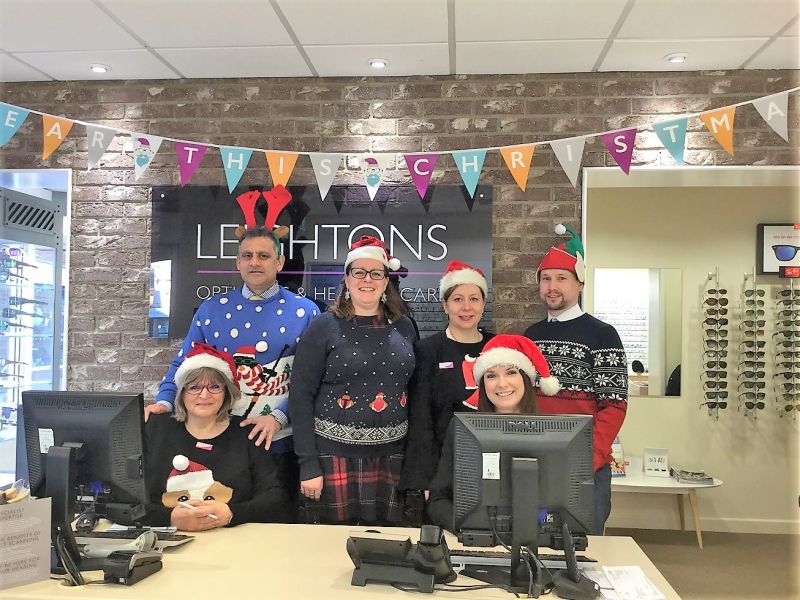 Support the Royal National Institute of Blind People and you could win a pair of designer sunglasses!
What's Christmas without a sugar-fuelled buzz?!
Our Swindon branch has a big, tempting jar of sweets just sat waiting to be won. If you can guess the amount of sweets in the jar, you'll not only win the jar but a pair of designer sunglasses too!
What do you think, could you take a guess?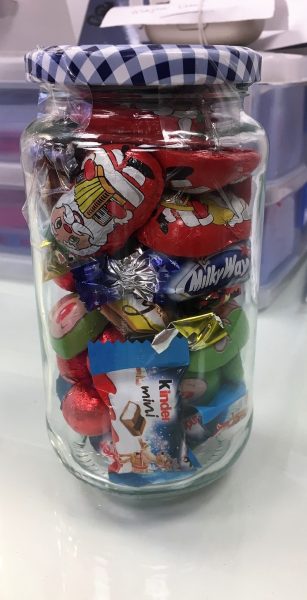 A guess will cost only £1, with all donations going towards the Royal National Institute of Blind People (RNIB). Founded by five friends all living with partial or full vision impairment, RNIB has been supporting people living with sight loss since 1868.
In nearly 150 years, they have changed the lives of people either blind or visually impaired. They created the Braille dictionary and developed the language in English and Arabic, and even publishing the first every magazine in Braille. This publication, 'Progress' is still being published to this day! They've opened care homes for blind children and supported employment rights for those with severe sight loss. They assist with the day to day tasks which are often a struggle for those who are blind. They even adapt modern technology so people who are visually impaired can use smartphones and tablets – RNIB is dedicated to making the lives of people living with sight loss the best it can be, which stays true to Leightons' ethics.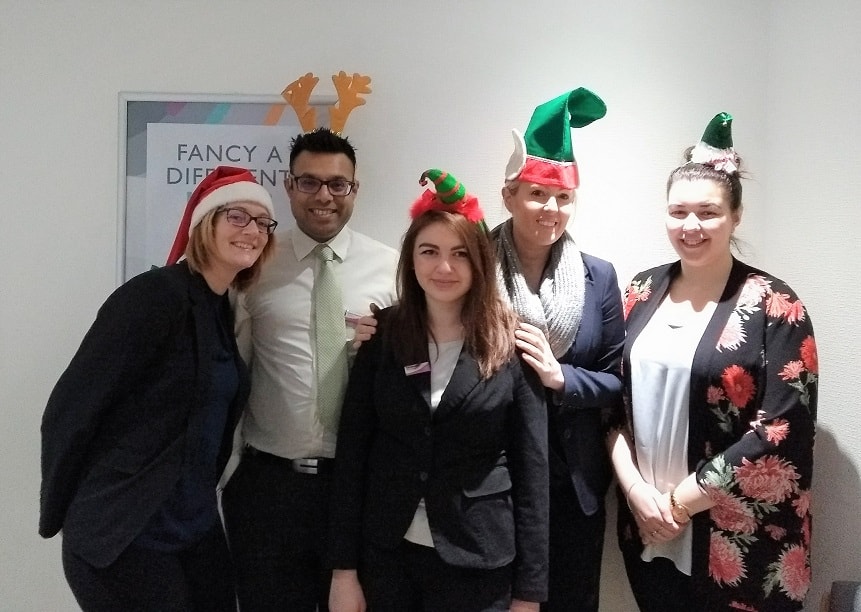 It's a charity with a hands-on approach to changing lives. If you're interested in supporting them, visit their website and see how you can help.
"Great visit to Leightons Opticians, I found Kate to be friendly and understanding when it came to pick out the right frames, I spent a great deal of time looking through all the available frames and her patience was appreciated. I left happy with my selection and Kate was even kind enough to order some frames in for my husband who knew exactly what he wanted, and he later came back to purchase. I have since recommended Leightons to 3 of my friends, and all have said they experienced the same excellent and personalised service. Thanks Leightons!" Tracey Butler
"It's always a pleasure to visit the team in Swindon. I'm always given 100% attention, always given really useful advice when choosing frames and help around what looks best and what would be best for my prescription. I'm always given full explanations for change required to my prescription in a language I can understand. The new optician was very calm which helped to ensure he got the correct details from me to calculate the right prescription." Tracey Hale
"Fantastic. The staff are always incredibly helpful, cheerful and knowledgeable. They always seem happy to make my visit pleasant. I feel totally confident that I am getting great care and attention for my sight." Adrian Embling