We're here for our communities: working with The Trussell Trust
Dec 04, 2020 in Leightons News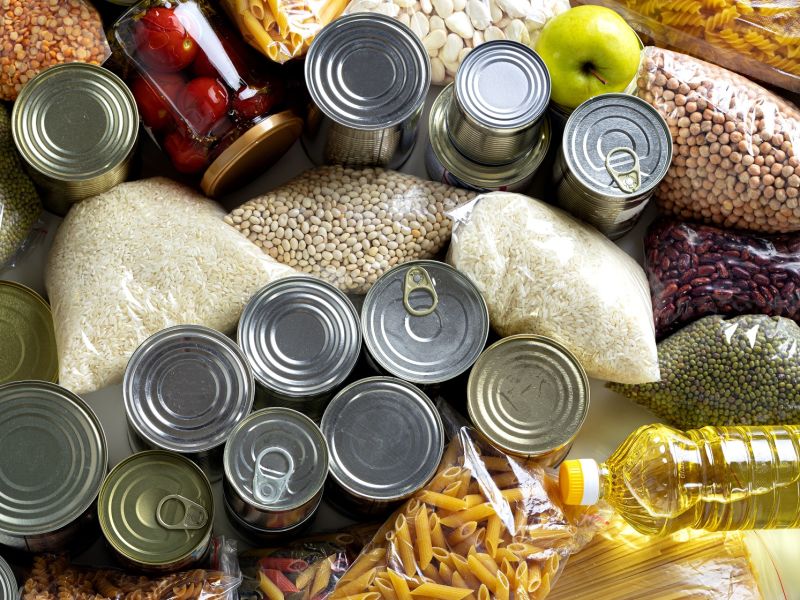 With more than 14 million people living in poverty in the UK, 4.5 million of which are children, we feel strongly about taking action and helping to fight against hunger this December and beyond. That's why we're working alongside The Trussell Trust, to help support those who are most vulnerable in our local communities. We have introduced food bank drop-off points in Leightons practices, ready to welcome donations at your next appointment, no matter how big or how small. Due to the current situation and in order to keep our patients and staff safe, please do not drop by your local practice with donations.
Who are The Trussell Trust?
Food banks are currently set to give out an emergency food parcel every nine seconds this winter. These vital services are already stretched, but this year, there are more and more people who need help from these amazing organisations. The Trussell Trust supports over 1,200 foodbanks, providing a minimum of three days' worth of nutritionally balanced emergency food.
The events of 2020 have had a huge impact on many lives, in more ways than we could have imagined. Many people who considered themselves to be in secure employment, with stable finances, are now finding themselves needing support from organisations like The Trussell Trust.
How can we help?
We will be working together to help local food banks provide food and toiletries to your local community. Our practice teams will be on-hand to welcome your donations, at your next appointment, while following social distancing rules and our Covid safety measures of course.
Leightons Opticians and Hearing Care will also be making a monetary donation to help the cause even further, and make a difference to someone in need.
What can I donate?
We will be grateful for any long life, nutritious and/or essential goods donated. Canned and dried foods are great options because they have a longer shelf life. Cereals, pasta and rice are always a good choice, as well as tinned soup, vegetables, meat, fruit and lentils. Drinks are also welcome, such as tea or coffee, UHT milk and fruit juice – not forgetting the biscuits to accompany the hot beverages!
You can also donate essential non-food items such as toilet roll, sanitary products, hand soap and washing up liquid.
Visit the The Trussell Trust website for more information on what to donate.
How can I donate?
If you'd like to join us in supporting your local community, you can contact us to arrange to drop off items at your local Leightons practice. We will then arrange the delivery of your items to your local food bank and help support those who need it the most in our local communities.
Find your nearest Leightons practice here or give our Dedicated Patient Support team a call on 0800 40 20 20 to find out more.