Who Is This Elf?!
Dec 07, 2017 in Leightons News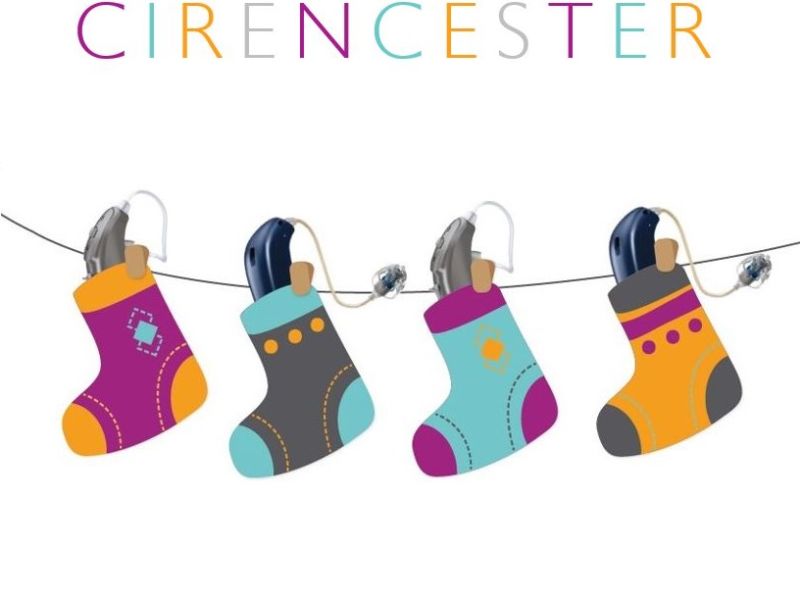 Help the Leightons Elf remember his name! Leightons Cirencester have taken in a lost and confused elf until we find his name.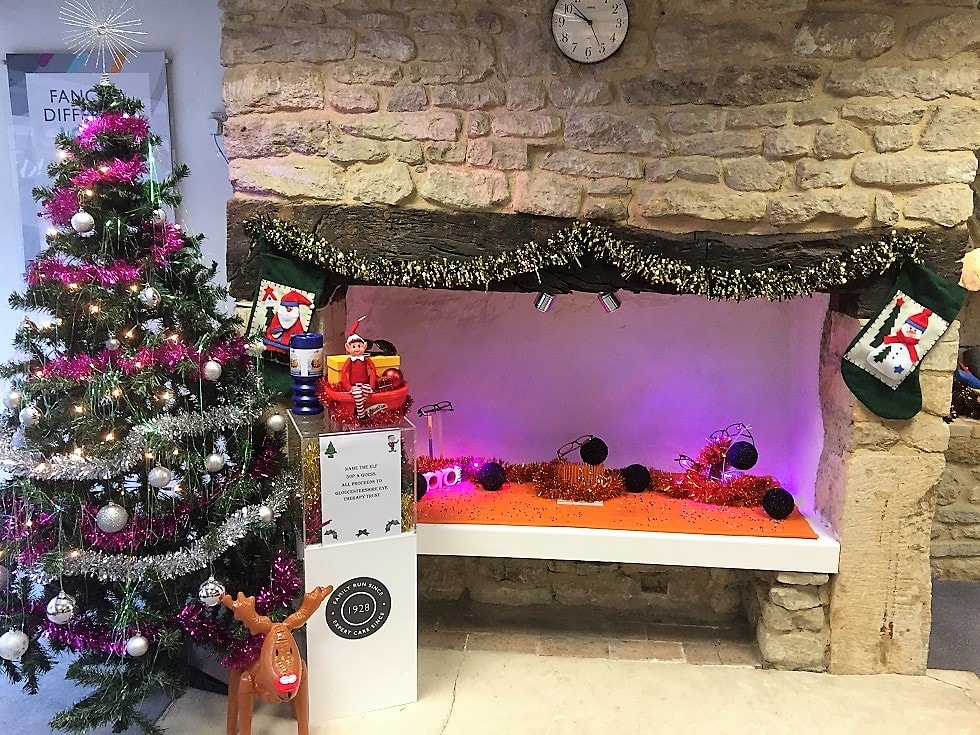 With a donation of just 50p, you could be in with the chance to win a pair of Fendi sunglasses and a tub of Celebrations® – it's not Christmas without one after all!
All donations will go to the Gloucester Eye Therapy Trust (GETT), a charity dedicated to funding the Gloucester NHS hospital with equipment to diagnose, prevent and treat eye conditions. Completely funded by donations, GETT have been supporting the hospital and providing the latest technology in the eye health industry since 1976. This has undoubtedly changed the lives of many local people, and diagnosed and prevented the worsening of numerous eye conditions.
Branch manager James Nicholson explained:
"We are delighted to be supporting Gloucester Eye Therapy Trust. GETT fundraise to ensure that people using NHS eyecare services in Gloucester have access to the latest treatments and equipment. Recently, they have even supplied many Opticians in Gloucester with Goldman Tonometers, helping bring NHS monitoring schemes in to the local communities. Bringing the screening out of the hospitals and in to the community makes it more convenient, especially for people who find it difficult to travel, so nobody misses out on quality eye care."
Come in to take a guess at our Elf's name and donate to this amazing charity. You might just leave with a pair of new specs and a big box of goodies!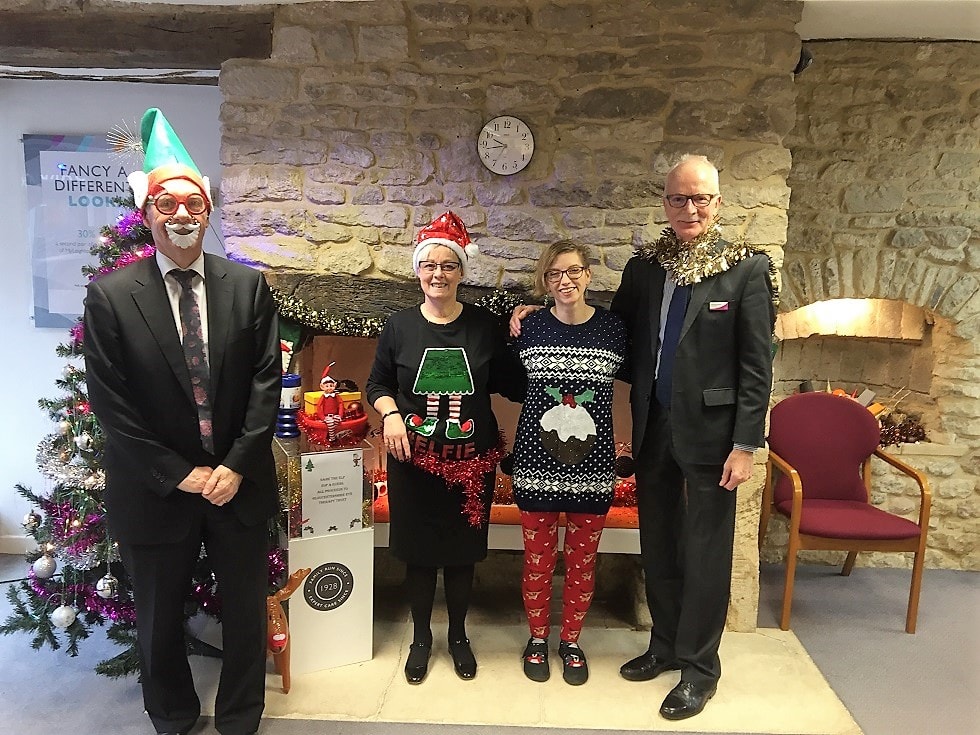 Not all of our customers are in the Christmas spirit just yet, long-standing customer Mr Sidney gives a 'Bah Humbug!'- still with a smile on his face though! Thank you Mr Sidney for taking our teams photo (and a selfie), it was lovely seeing you again.