All the way from Fukui, Japan
97% of Japanese-made optical frames are produced in Fukui, Japan and Masunaga is no exception. Masunaga glasses premiered in Fukui in 1905, with designers and craftsmen brought in from Osaka and Tokyo. Company founder Gozaemon Masunaga was fixed on his goal of fully establishing the optical industry in Japan.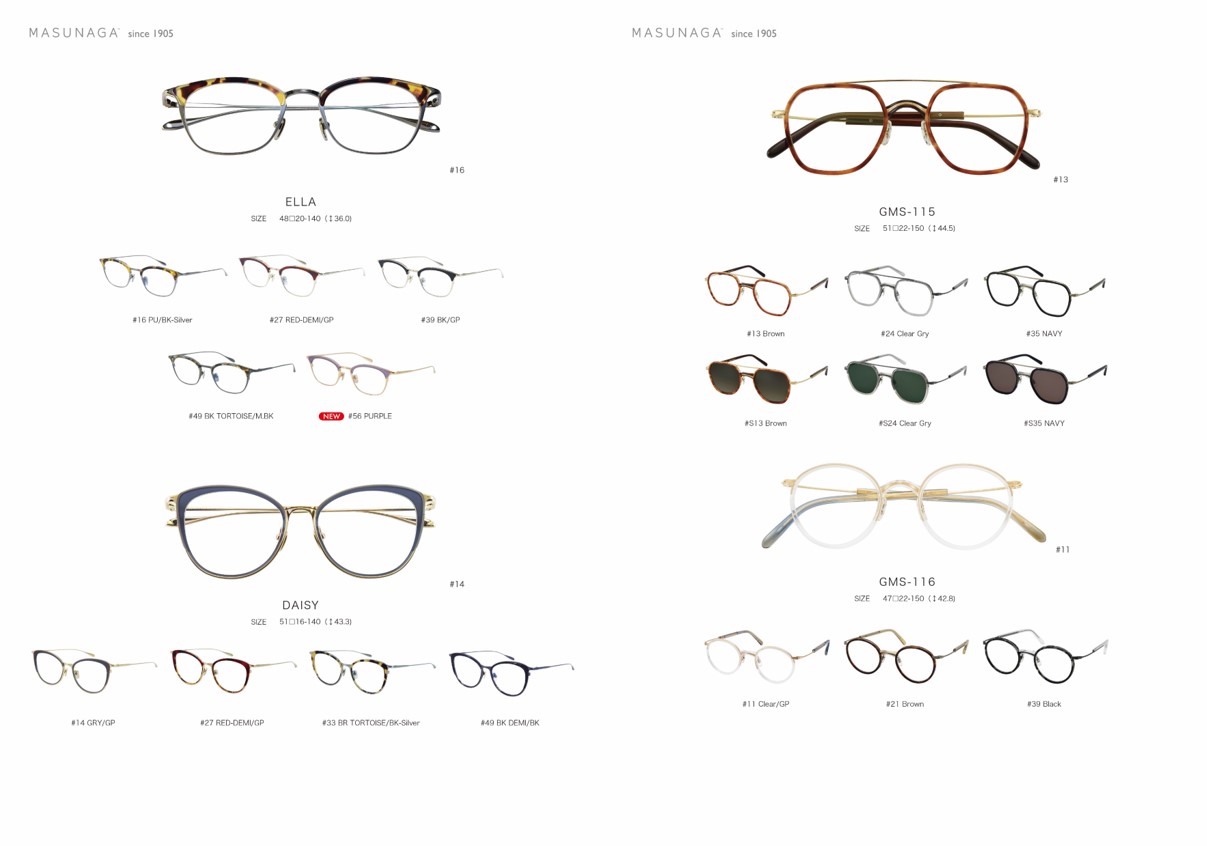 From difficult beginnings
In the early days, the eyewear manufactured in Fukui was not well received, regarded as third-rate. Gozaemon was determined to raise the quality of standards and create a brand based on premium design and the works of highly skilled craftsmen.
The Making Of
The making of Masunaga frames is primarily a manual procedure, with over 200 processes making up the production of single optical frame. Masunaga is the only company in Japan that is fully in control of all of its processes. Ordinarily this would slow down production, however with Masunaga this simply improves the quality of the product as they can monitor every aspect of manufacture.
From the raw materials to the finished frame, Masunaga oversee everything. If any problems arise after the completion of a pair of glasses, they will promptly correct them in the previous process – maintaining the highest standards of quality control.
The Mission
The company's main ethos is "We manufacture excellent eyeglasses. We want to make a profit if we can, but we don't hesitate to take a loss. It is always in our thoughts to manufacture excellent eyeglasses."
These words have remained the basis of the company for over 100 years. They continue to strive to create the best quality eyewear and a service where no problem is too much hassle.
The Collection
Masunaga frames boast delicate features and lightweight design for optimal comfort and style. Their designs are brought to life in metals, acetates or a combination of both to allow a variety of choice of style for the wearer. Many of their frames are inspired by classic designs, with some featuring a more contemporary twist in shape or colour. Offering both optical frames and sunglasses, Masunaga have created a huge selection of frames suitable for every individual.
If you feel you may need a new prescription before taking a look at our Masunaga range, then you can book an eye exam online. Alternatively, you can call us on 0800 40 20 20.