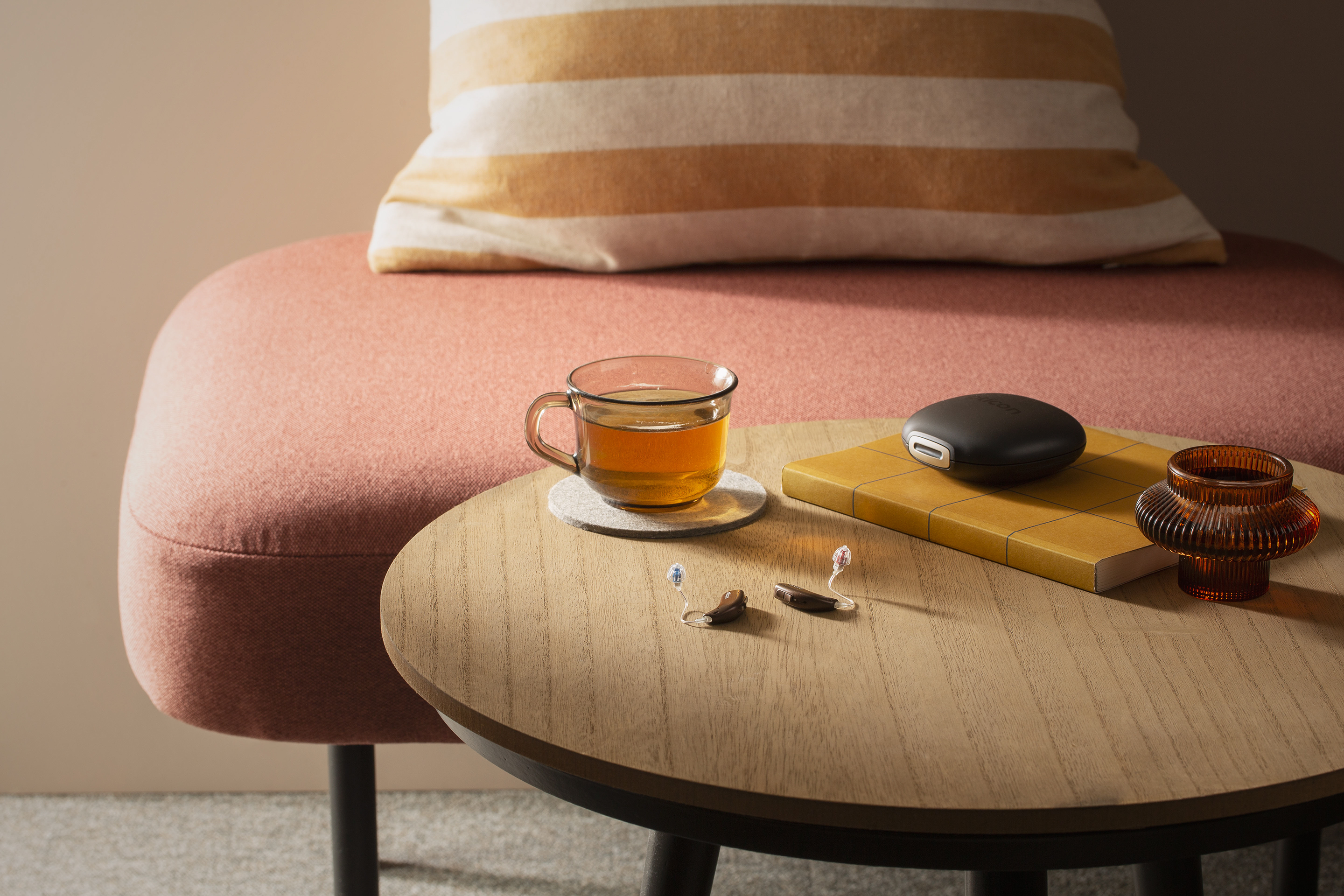 Oticon Hearing Aids
Oticon was founded in 1904 by Hans Demant. His wife suffered from hearing loss, so empathy was a cornerstone of the company from its first days. An extension of the company's inbuilt care, Oticon's driving principle is "People First". They consider this a promise, shaping their hearing solutions to empower people to live the life they want.
This ethos is in keeping with Leightons' values, while their cutting-edge hearing care technology enables our expert audiologists to provide the best hearing solutions for your needs.
Hearing, naturally
Oticon devices are fantastic at restoring natural sound, so you hear speech clearly. With their latest hearing aid, Oticon Real, they are pushing their BrainHearing™ technology further than ever before, to give you the best level of natural sound.
It is our brain, not our ears, that deciphers sounds, so this fantastic BrainHearing™ technology is geared towards helping our brain make sense of the sounds we hear. As a result, there is a 20% reduction in listening effort so you don't feel as tired at the end of the day.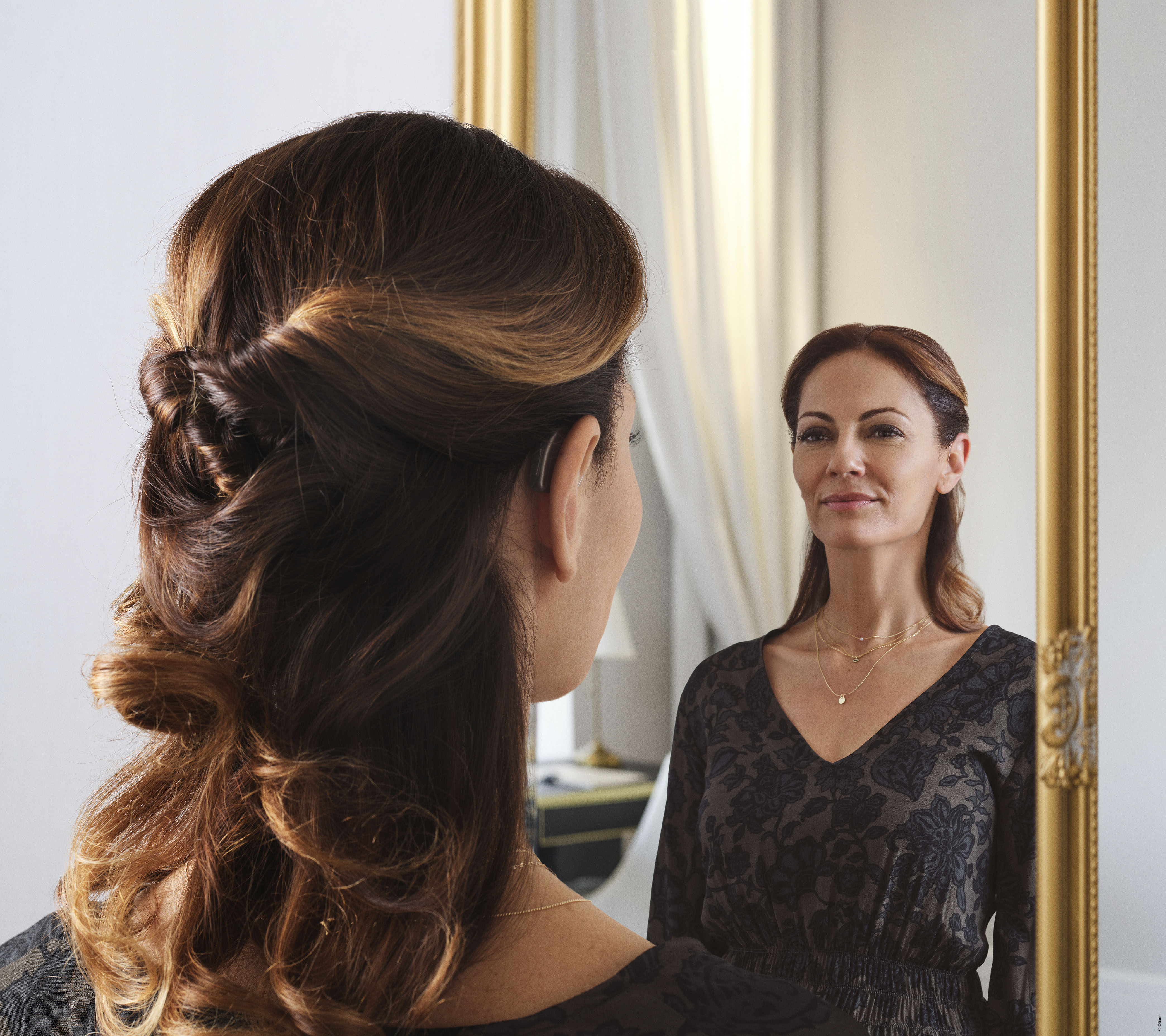 A world of sound
Oticon have unveiled their latest in hearing aid innovation: Oticon Real.
Their ground-breaking technology helps you live life to the full and make more of every little detail, in perfect balance and clarity. It is a product of the latest engineering and hearing aid innovation, so you can hear with less effort and tune in to a higher quality, more natural sound.
With the Oticon Real, you can experience so much more than ever before with its ability to significantly reduce listening effort in noisy environments, the Oticon Real conserves your mental energy, allowing you to focus on what's important. By helping the brain process sound more effectively, this hearing aid offers exceptional clarity when it comes to speech, even in windy conditions.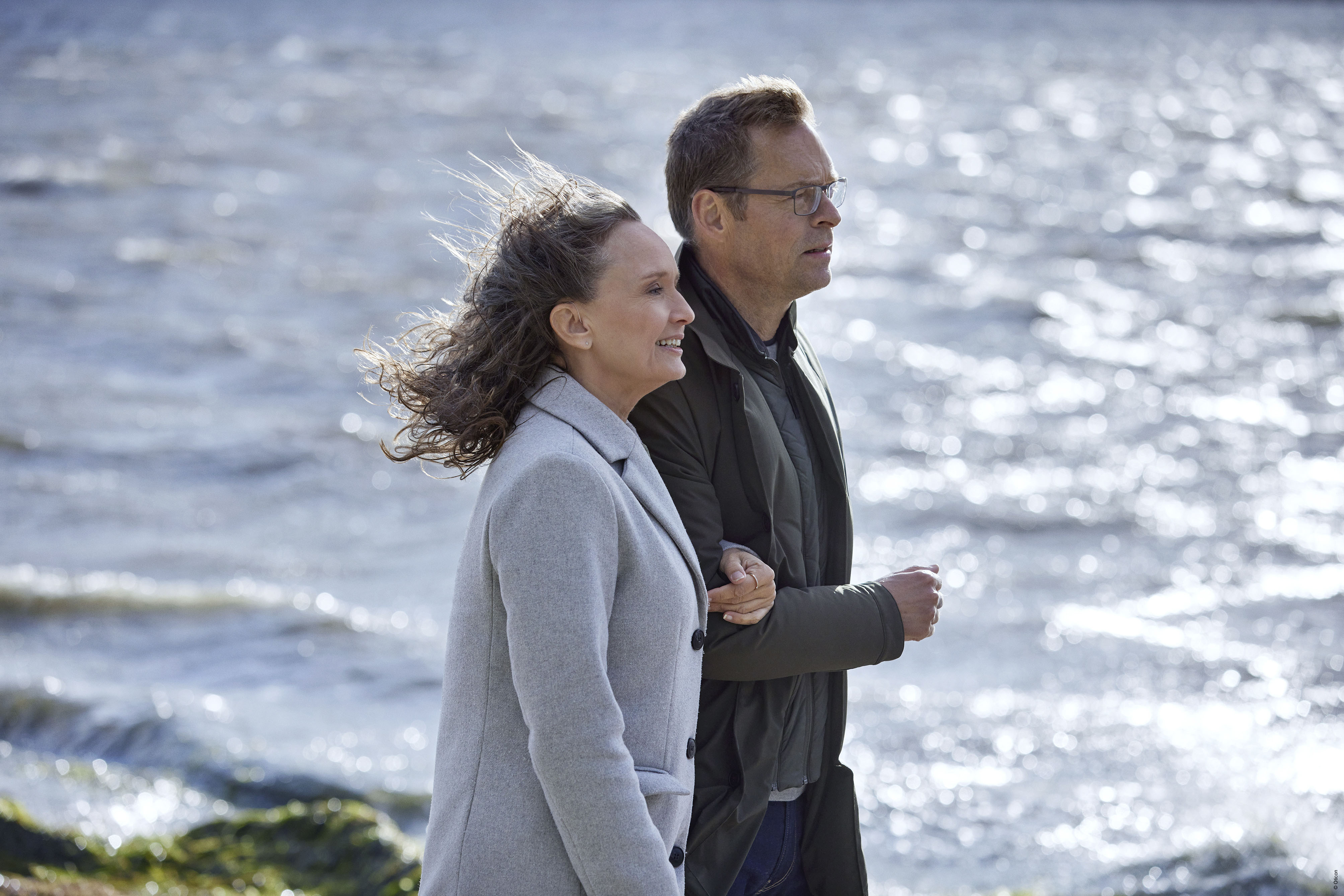 Automatic intelligence
Gone are the days when you needed to fiddle with all the adjustments on your hearing aids. Oticon's hearing aids are so advanced that they can adjust themselves. This means you can go about your day, in many different environments, and the hearing aids will adjust to the situation.
They'll automatically adapt the volume and settings as you move from the quiet of your own home to the louder environment of the shops and help you keep up with the conversation over dinner with friends and family.
Tinnitus
Have trouble with tinnitus? Many Oticon hearing aids have a simple but effective Tinnitus feature. You can choose between customisable sounds or an amplification setting to help tune out tinnitus and make it less noticeable.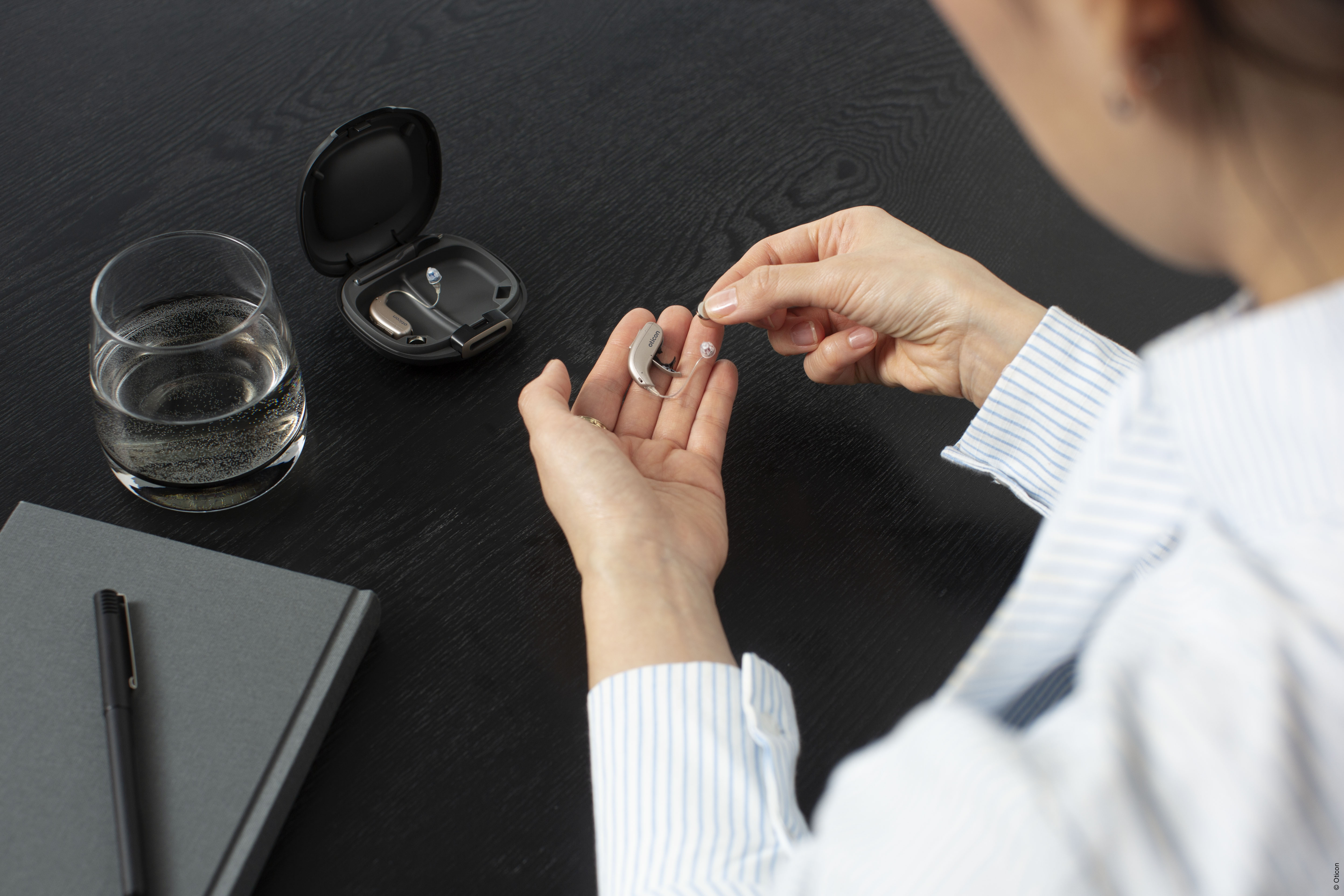 Stay connected
Oticon continue to create their hearing aids with advanced connectivity capabilities to ensure you never miss a thing. With the Oticon Real and Bluetooth connection, you can make hands-free calls from your mobile and stream music directly into your hearing aids, just like wireless headphones. Plus, Oticon's TV adapter allows you to stream sound from your TV directly to your hearing aids, making it easier to enjoy your favourite programmes and movies.
You can also maximize the potential of your hearing aids with the Oticon Companion app. Downloadable on most Apple and Android devices, this app seamlessly syncs with your hearing aids, giving you the power to personalise and control your aids right at your fingertips. Whether you're in a noisy environment or a quiet setting, you can easily adjust your hearing aids to match any situation.
To learn more about Oticon hearing aids and how they could help you live life to the full, arrange a free hearing assessment with Leightons Hearing Care. You can book an appointment online, visit your nearest branch or call us on 0800 40 20 20.