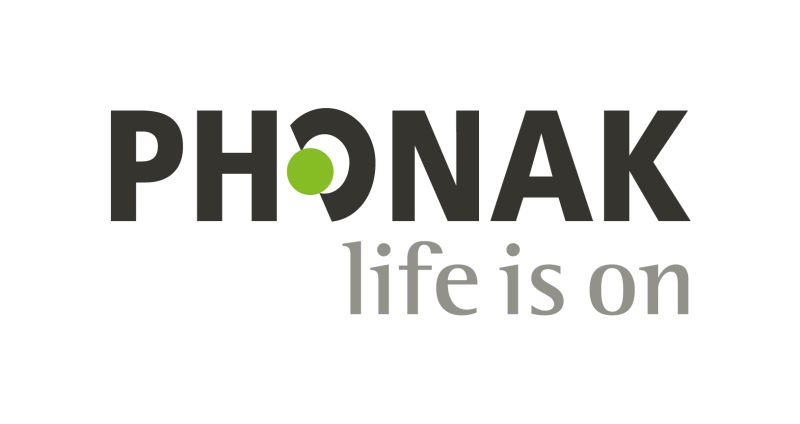 Phonak Hearing Aids
Phonak's mission is defined by the statement incorporated into their logo: 'life is on'. Like Leightons, Phonak understand the impact hearing loss can have on someone's life, and so strive to help hearing-impaired people rediscover the things they love and reconnect to the world.
Phonak are a world leader in the development and manufacture of hearing aids and technical accessories that can be tailored to provide a solution that meets the specific needs of each individual. This Swiss company, with a manufacturing base in the UK, has a long history of producing the very highest quality products whilst remaining at the forefront of technological advancement.
Effortless sound capture
Phonak Venture hearing aids use Phonak's own innovative automatic operating system called AutoSense OS. AutoSense OS can analyse sounds around you in real-time and automatically activates the optimum blend of listening settings. This means it can accurately capture sounds in a range of listening environments and adapt quickly to provide you with a comfortable, natural and seamless experience. It also makes Phonak aids easy to use, with minimum manual input required from the wearer, and can be perfectly tailored to your individual needs.
Challenging listening made easy
Phonak hearing aids feature Binaural VoiceStream Technology™. This enables two hearing aids to send speech from one ear to the other, and helps you to focus on a single voice even in challenging listening environments, such as a noisy restaurant. The technology means you have less background noise and better speech understanding in a wide range of situations.
Binaural VoiceStream Technology means Phonak hearing aids have some fantastic additional features to give you the easiest and best possible natural listening experience:
Speech in Wind will detect the direction of wind noise, reduce it and then stream speech to the side most affected. This helps make voices clearer and improve speech understanding by up to 28%.
Speech in 360° automatically selects the direction of speech and sends the signal from one ear to the other. It means you can understand speech from any direction much more easily, without needing to turn to face the person speaking.
An extra boost
Roger™ microphones work with Phonak hearing aids to provide an extra boost when you need it, and are great for hearing in groups, like when you're socialising with friends or family. Even if the background noise level increases, Roger microphones can adapt and increase their volume in response to give optimum speech understanding. The Roger microphones are available in several products, including a table mic, clip-on mic and even a discreet pen.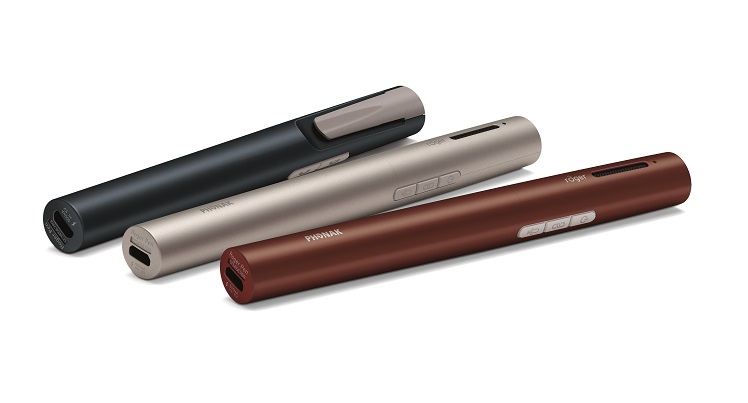 Connect your world
In addition to Roger microphone technology, Phonak offer a wide range of devices to make life with your hearing aids as easy as possible.
Phonak RemoteControl app can work with your Venture hearing aids to turn your smartphone into a remote control – you can adjust settings and even manually control the direction in which you want to focus your hearing.
Phonak EasyCall wirelessly connects your hearing aids to your mobile phone, so you can stream a phone conversation straight to your aids for maximum clarity. The DECT phone is also available to use your hearing aids with a landline.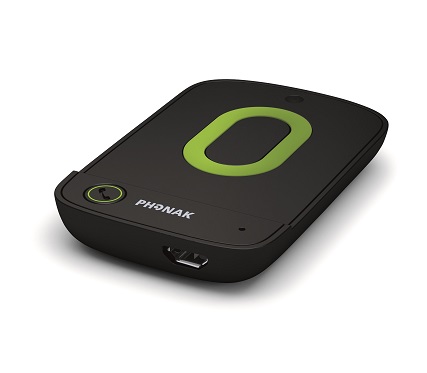 If you find yourself turning the volume up on your TV, you may be interested in the Phonak TV Link. It wirelessly connects to your television to stream the sound directly to your Phonak hearing aids. You use a small remote control to adjust the volume in your aids, without affecting the viewing experience for other people in the room.
Find out more
To discover more about how Phonak hearing aids and accessories can help you live your life to the full, call us on 0800 40 20 20. You can also visit your local Leightons branch or book a free hearing appointment online.