Over fifteen years ago, Robert William Morris began creating eyewear which to this day continues to evolve and innovate optical fashion. With a quintessentially 'British' theme, the brand now known as William Morris is not dictated by trends or fashions, but adapts them to its individual look and puts its own distinguished stamp on it.
William Morris designs are timeless and on-trend, with contrasting combinations of colour and oversized structured styles, they truly symbolise British eyewear.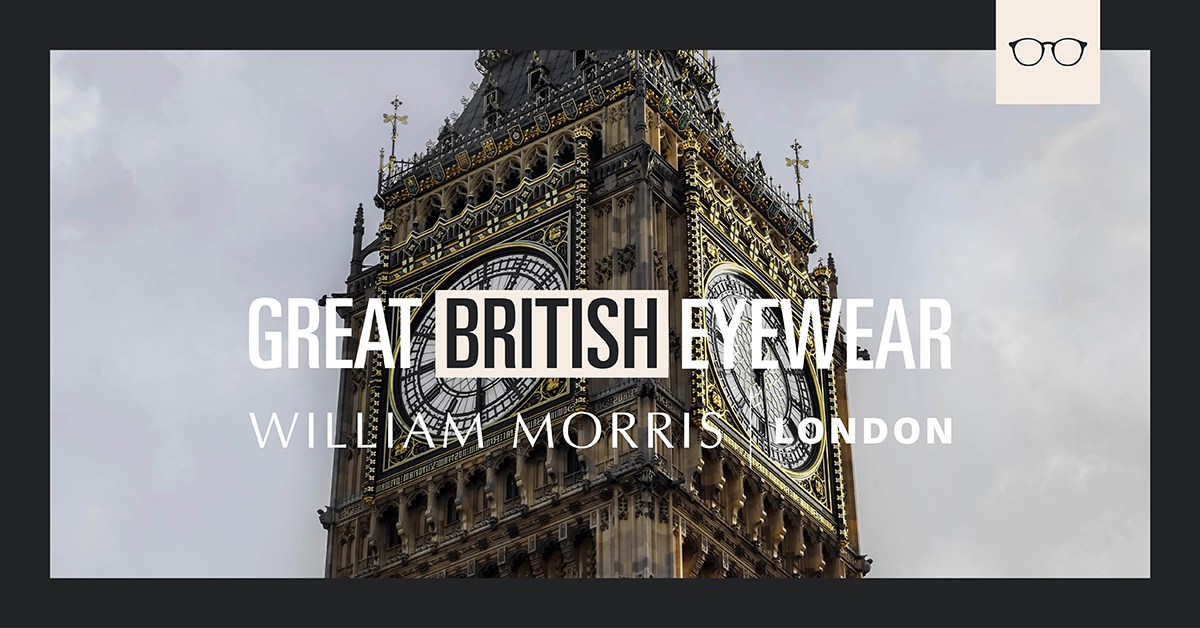 What's not to love?
We love the classic element of William Morris eyewear, as well as valuing their family-run brand ethics. They are a family that listens, informs, adapts and sets standards. William Morris comes from humble beginnings and has grown into a global brand, and over time the collections have grown with it.
William Morris is a brand with deep-rooted family values, which are appreciated by their customers across the globe. They are committed to making people look and feel great in their glasses and strive to provide the best possible customer service.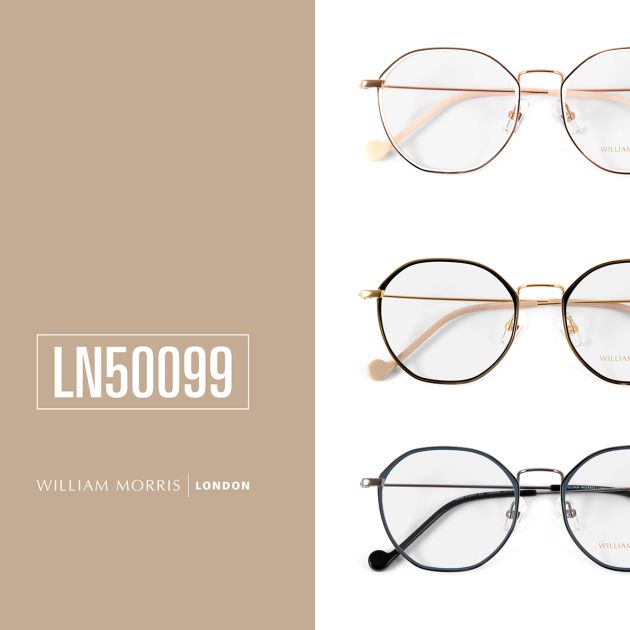 William Morris are proud of their achievements and this certainly reflects in their quality of eyewear. William Morris use the latest technology in their lenses and, combined with great styling and vibrant colours, create popular and original designs.
For the whole family
William Morris also offer a line of eyewear for young people called Young Wills. Young Wills glasses are a collection of children's glasses with the iconic William Morris style. This allows young people to wear the same on-trend, modern frames as offered in the adult collection.
To view our range of William Morris glasses and sunglasses, or any of our other brands, simply contact or visit your local store and our dispensing opticians will be more than happy to help. Why not also book an eye test to see whether your eyesight or prescription has changed? You can do this online or contact your local branch.