From Face a Face
WooW glasses focus on design, flair and trend rather than technical details – it is light-hearted, uncomplicated eyewear. WooW use a simple, efficient construction for their frames, but with high quality components.
The eyewear collection was originally created under the French eyewear label Face a Face, and has developed over time into an independent brand for the bolder personalities. WooW is now sold in over 40 countries across the globe, bringing their unique combination of British humour with colourful French fashions to a worldwide audience.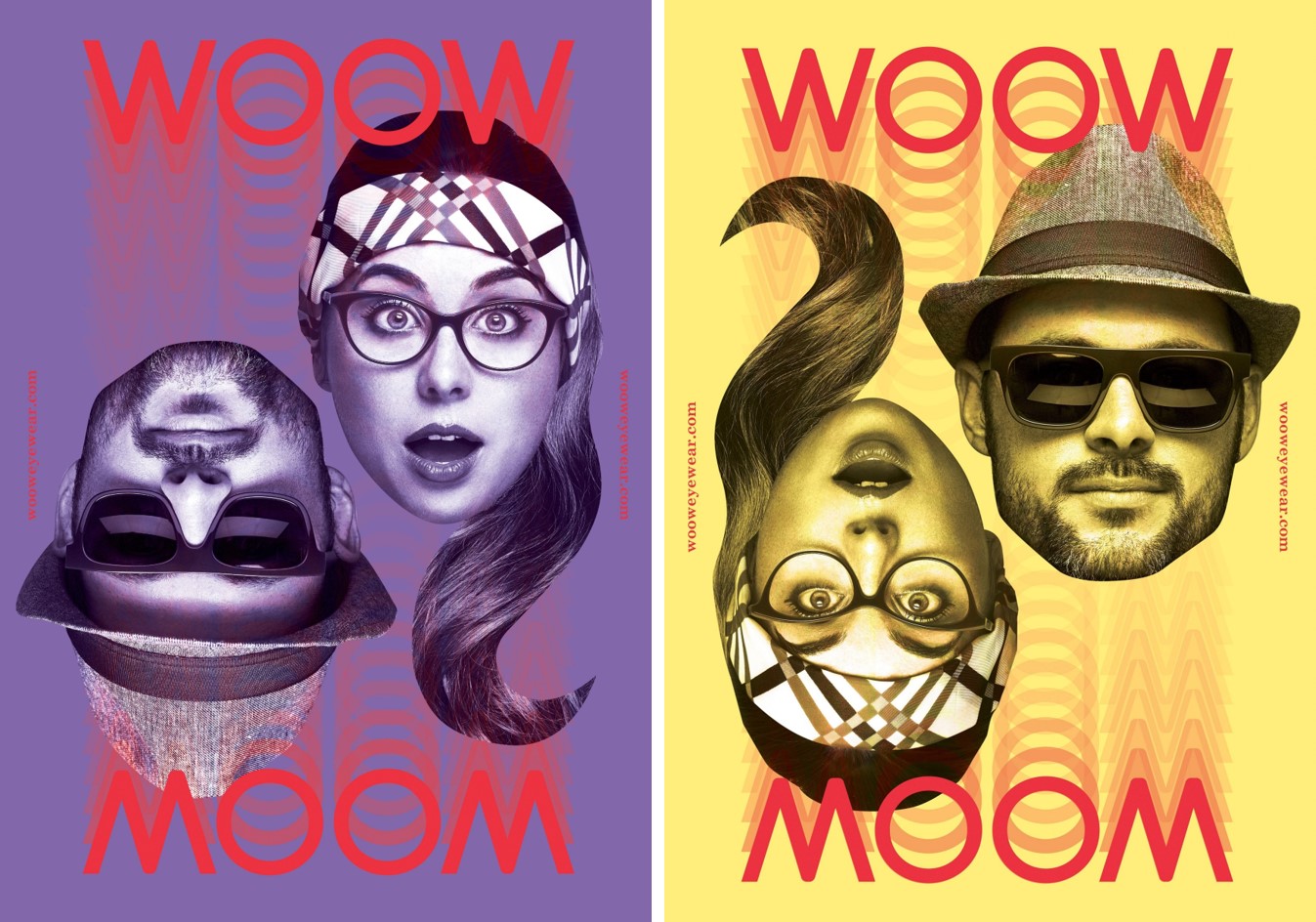 Making you smile
WooW designs give off a trendy London vibe: a mix between traditional and casual, chic and off-beat style. WooW designs really stand out – what is particularly unique about the frames is a little message inserted in the end tip of the frame. These glasses really speak out to individuals with a sense of humour with the little message determined to make you smile.
WooW eyewear is trendy and edgy, with big yet thin frames that make a bold statement. With the big shapes inspired by the 70s and 80s, the shapes of these frames are far from boring and also come in a huge variety of different colours and colour combinations.
The colour selection means you can be as discreet or as adventurous with your style as you fancy, choosing anything between classic black or fiery orange tones. WooW designs are for the personalities who want to stand out and more importantly, have fun!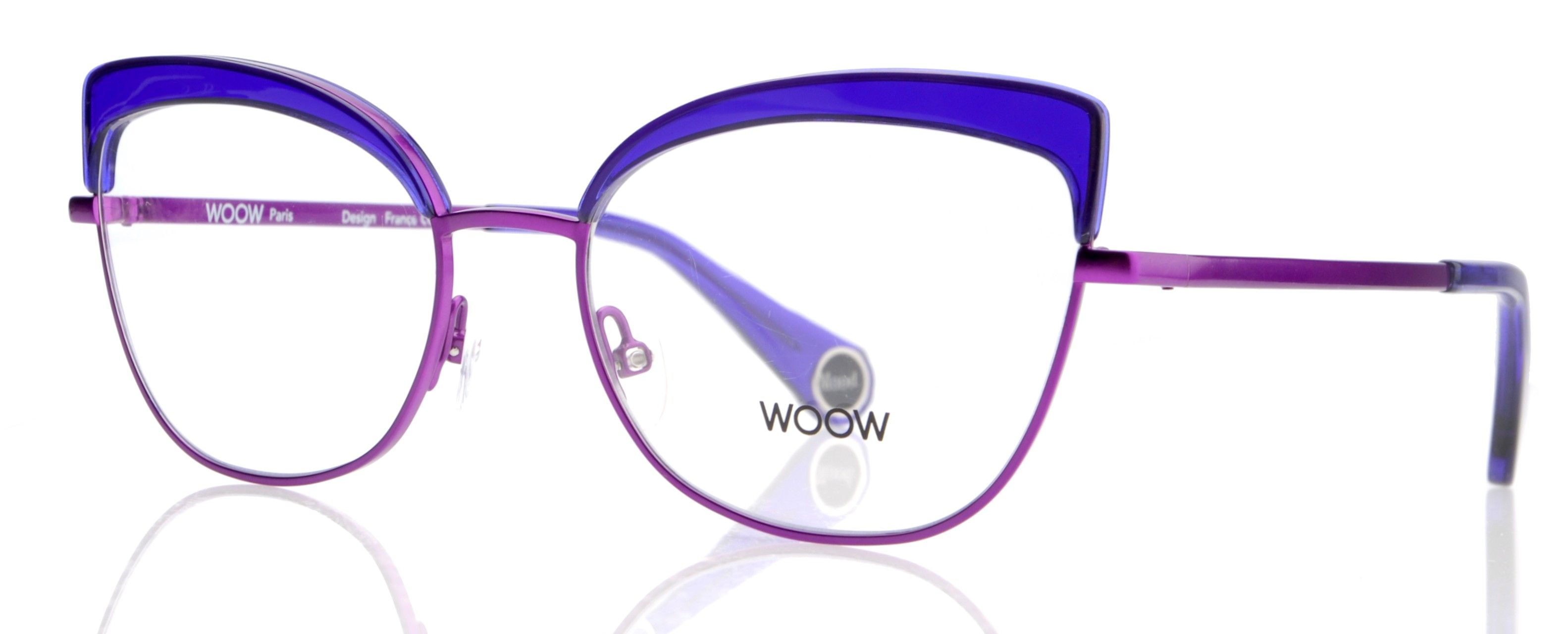 You decide
WooW glasses and sunglasses are made from acetate and mixed metals, allowing for variety in style as well as choice of what you feel most comfortable in. Metal frames tend to be more lightweight, however acetates often offer more choice in colour. Whether metal or acetate, these frames are built to last the wear and tear or your everyday lifestyle. Whatever your preference, WooW will have a fun and unique pair of glasses to suit you.
WooW offer both men's and women's glasses and sunglasses. If you would like to view our range of WooW eyewear simply contact or visit your local store stocking WooW and our dispensing opticians will be happy to help. You can also book an eye test online if you feel your prescription might have changed.