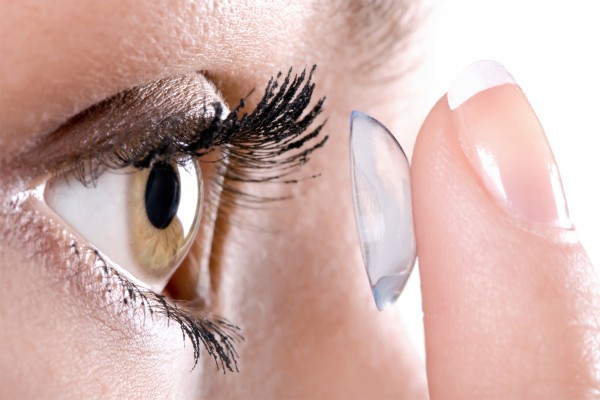 Tailor your lenses
There are lots of different types of contact lenses available. Our team will match your eyes with the most suitable, whatever your prescription.
Here's a quick guide to some of the lenses available:
Daily disposable
Want the ultimate, no fuss, Contact Lens? Choose daily disposables. There's no cleaning, no hassle. Just pop in a new lens every day. And when the day's over, take them out and pop them in the bin. They're perfect for using now and again, and mixing it up with your glasses.
Reusable
Want to wear your Contact Lenses every day? Reusable lenses are the ones for you. They're cost effective and easy to use. At the end of the day, place them into their case, along with their cleaning solution, and they'll be ready to wear next the morning. Reusable lenses are also great for more complex prescriptions and conditions like astigmatism.
Extended wear
Rather not remove your Contact Lenses? Try Extended wear lenses. You can wear them for several days and nights before you need to change them and you won't have to fiddle with inserting and removing them every day. They also bring 6 times the amount of oxygen to your eyes, leaving them looking healthy and bright.
Toric
These are specially designed contact lenses prescribed to correct astigmatism. Toric lenses give you crisp, steady vision all day long, no matter what you are doing. Choose daily, two-weekly or monthly disposable options.
Multifocal
As we age gracefully, our eyes find it more difficult to focus on objects close up. This is called Presbyopia. For many people, this is the first time their sight noticeably alters. Now, as well as multifocal glasses, you can get multifocal contact lenses, too. These let you shift your vision between near and far, seamlessly. Clever, eh?
Coloured
Fancy brighter blue eyes? Or dreamy chocolate eyes? Coloured contact lenses let you keep your prescription, but change your eye colour as often as you fancy!
Talk to our team to find out more about our full range of contact lenses. And if it's time to have your eyes examined again, it's easy to book online.