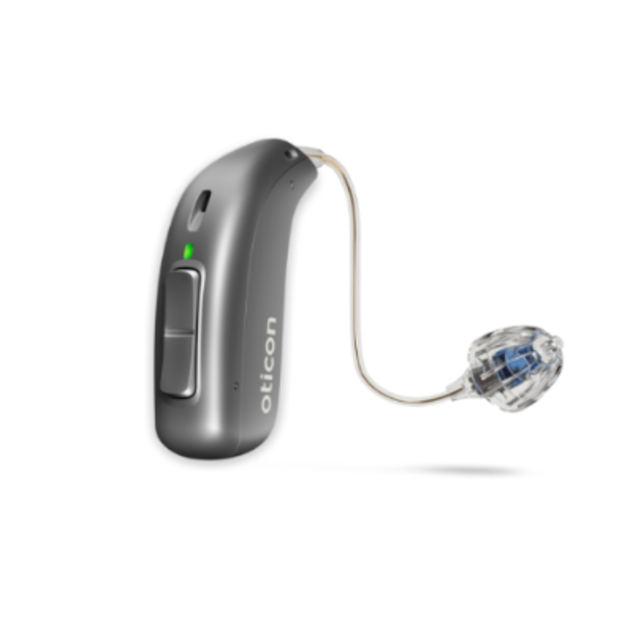 Oticon More™ – More Freedom. More Possibilities.
It's time to get more out of life.
Oticon have unveiled their latest in hearing aid innovation: Oticon More™.
Their groundbreaking technology helps you live life to the full and make more of every little detail, in perfect balance and clarity. It is a product of the latest engineering and hearing aid innovation, so you can hear with less effort and tune in to a higher quality, more natural sound.
The trailblazing technology inside Oticon More™
Until now, hearing aids have been built using simple man-made rules and categorise them into speech or noise, letting all noise in or focusing on just one source. MoreSound Intelligence™ (the groundbreaking technology behind Oticon More™) gives you the latest in hearing aid technology, in 4 parts:
The DNN: gathers more information about the sounds around you, to help provide a clearer and more authentic picture of the soundscape
MoreSound Intelligence™: the processor behind the scenes, this will organise the sounds coming through and decide which sounds and voices to prioritise and deliver to you
MoreSound Amplifier™: delivers the information to your brain, providing you with 6 times the resolution of previous hearing aids for the clearest possible sounds available from Oticon
Polaris™ platform: a tiny chip within the More™ hearing aids which gives you twice the speed of other hearing aids meaning sounds reach your ears and brain quicker

What sets Oticon More™ apart?
Oticon More™ is the world's first hearing aid to give the brain the full perspective.
Don't take our word for it, Oticon cites the key to More™ is "thanks to a breakthrough in hearing aid technology like nothing before – a highly intelligent Deep Neural Network (DNN)".
The Oticon Deep Neural Network is a new way for your hearing aid to look at your hearing. It is state of the art Artificial Intelligence (AI) built into your hearing aid, assessing the sounds and bringing you a clearer and more authentic sound scape, with all of the multiple sounds and voices around you.
Here are some of the many benefits of the Oticon More hearing aids:
Oticon More™ makes sounds up to 60% clearer inside the brain
Best enhancement of speech and reduced background noise in hearing aid technology
Integrated with the latest in hearing aid artificial intelligence from the Deep Neural Network
The AI has been trained with 12 million real-life sound scenes
The sound scene is scanned 500 times per second
Works seamlessly across varying listening environments
Connects to Apple and Android devices with Audio Streaming for Hearing Aid (ASHA) via Bluetooth® hearing aid technology
All aids are rechargeable, with a full day's power in just three hours or a 30 minute charge for six hours of power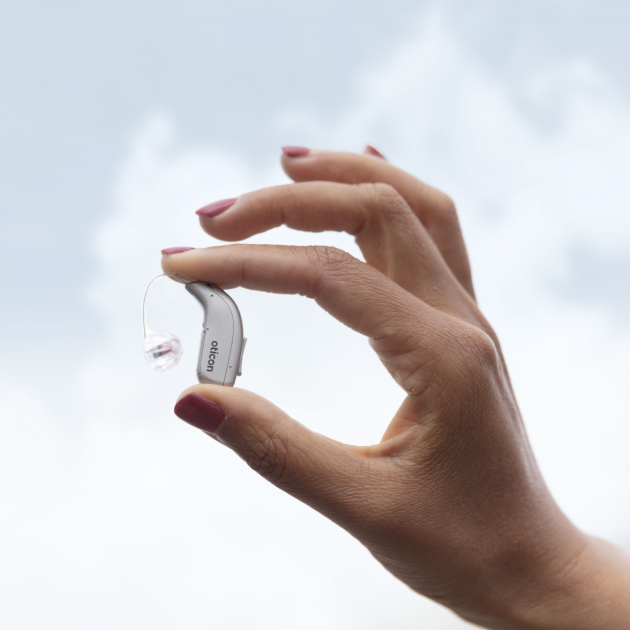 We are proud to partner with Oticon, who step beyond the standards of AI software. These latest hearing aids debut a new hearing aid technology – the deep neural network (DNN). This DNN mimics the way the brain functions and is a unique and dedicated hearing aid technology, developed for real-time operation in everyday life.
Oticon More™ also includes MoreSound Intelligence™, the processor and amplifier between the DNN and your brain. Where the DNN learns your environment and makes educated decisions on which sounds to focus on, MoreSound is the signal processor that projects that information to your brain. Rather than categorising speech and noise and filtering your environment out, Oticon More™ learns which sounds to let in, giving you a more clear and authentic picture of the environment around you.
Book your hearing care appointment or consultation today
You can book an appointment online, call us on 0800 40 20 20 or book online. During lockdown, we are open by appointment only. If you can't visit us in person, we're still here for you. Our Audiologists are available remotely for all queries and requests, including orders for replacement hearing aid batteries and hearing aid support. Explore our remote care services.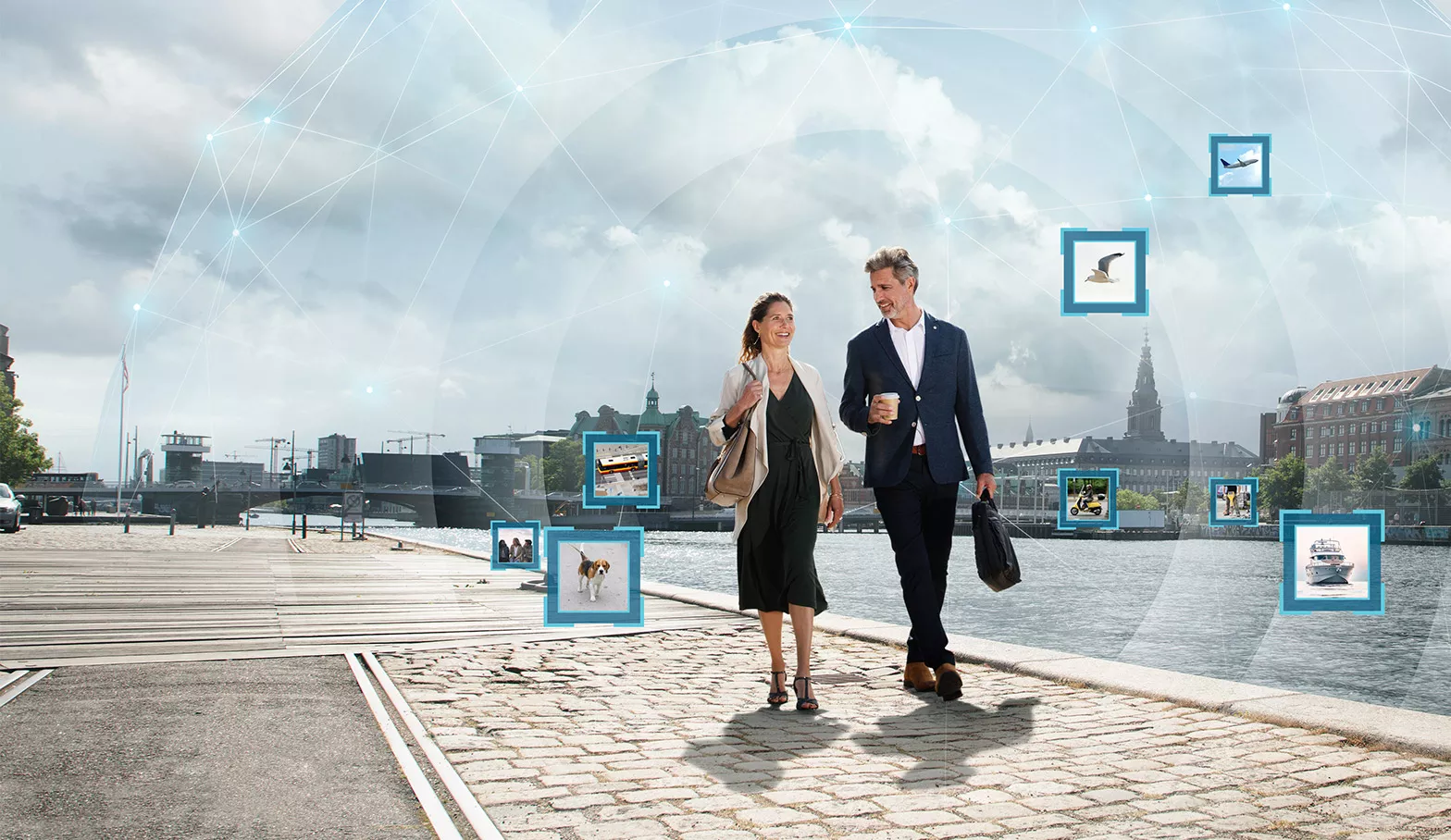 Enhanced technology | Powered by the new Polaris™ platform
The Polaris platform is the backbone of Oticon More™. It is purpose-built for hearing aids and is Oticon's most intelligent chip ever. This focused approach allows it to constantly run a trained DNN while powering all the hearing aid technology advances in Oticon More™ with more speed, precision, and capacity than was ever possible before.
Access to the DNN for better sound scape understanding
Double the precision of speech and noise around you*
Twice the computer power and speed giving you a faster and more accurate sound*
Delivers 30% more sound to the brain*
* compared to previous generations of Oticon hearing aids.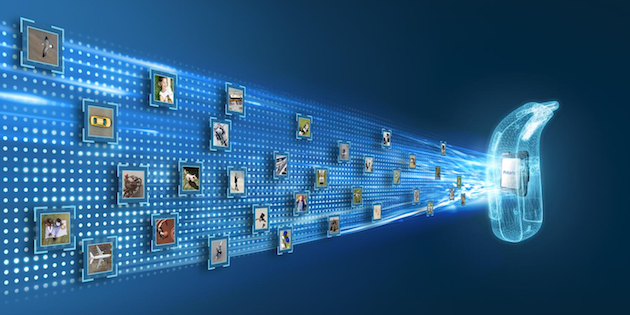 Connectivity with Oticon More™
Connecting to your devices has never been more enjoyable. Achieve high-quality streaming, directly from iPhone, iPad and Android devices. Oticon More™ also connects with the Oticon Family and accessories:
Your Oticon On app
The Oticon ConnectClip™
Oticon TV Adapter 2.0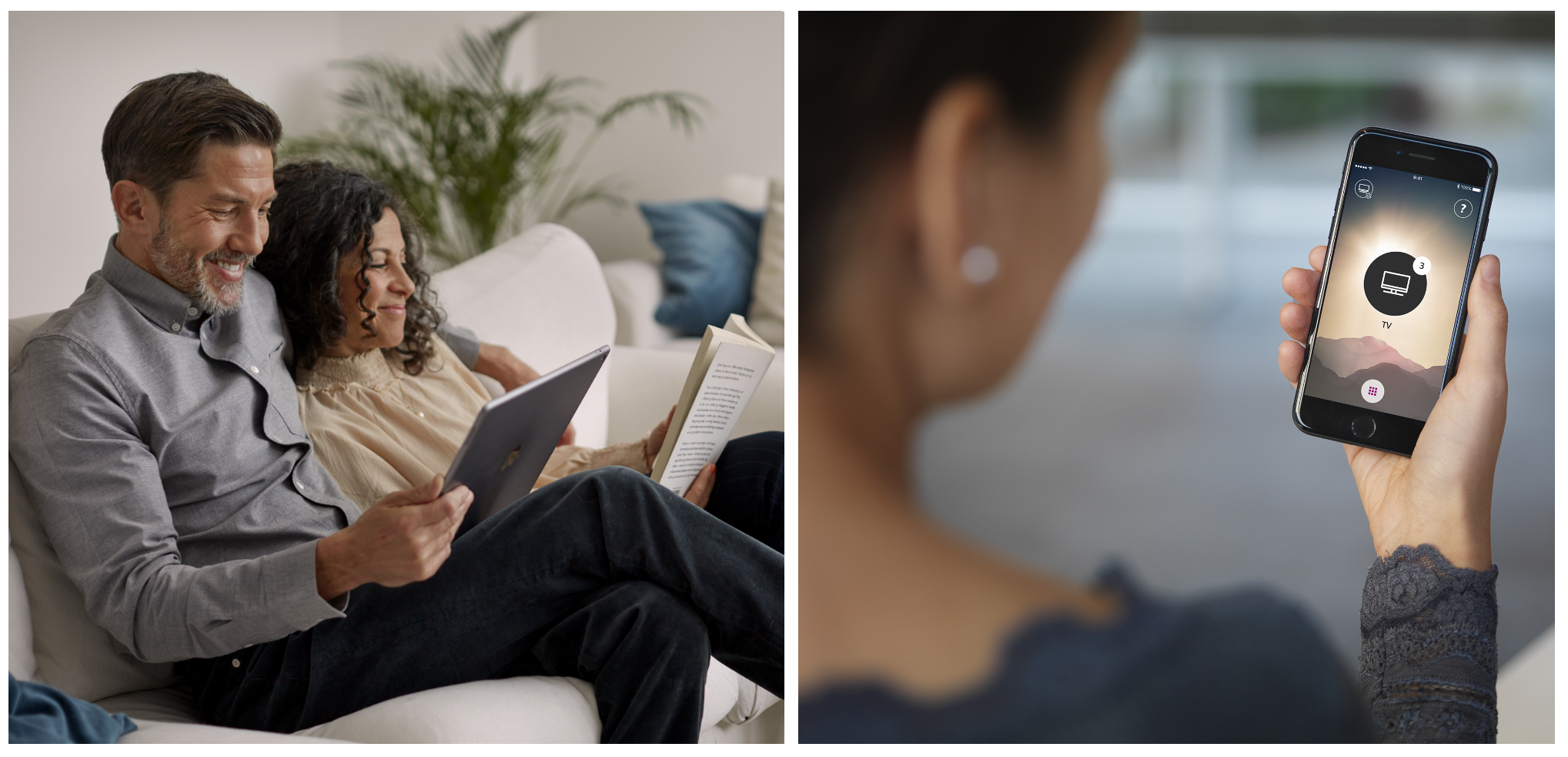 Hear more with less effort
Less is not enough for your brain. Traditional hearing aids are designed to focus on speech coming from in front of you rather than all around, missing out on speech and sounds from other directions.
Sound scenes change constantly and are full of so much more than speech. To work naturally, your brain needs access to the full sound scene. Your brain needs to access more.
Make more of the meaningful sounds around you, those beautiful moments that sounds bring to life. Make more of every little detail, in perfect balance and clarity.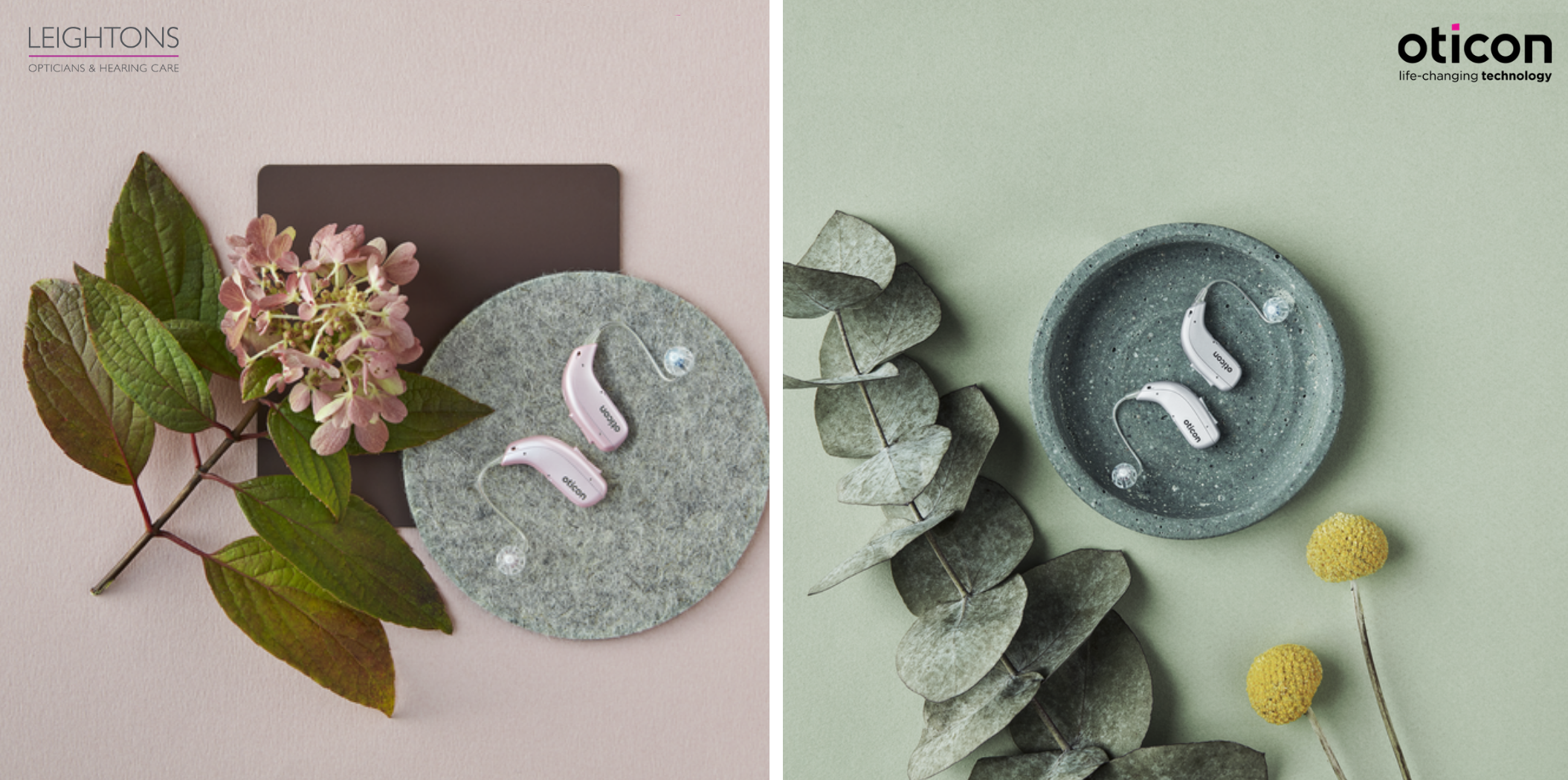 Upgrade your hearing
Take a leap with your hearing today, and ask us more about Oticon More™ and how the latest hearing aid technology can help you live life to the full. To book your FREE Full Hearing Assessment or Hearing Aid Consultation, call us on 0800 40 20 20 or book online. During lockdown, we are also available for virtual appointments as well, bringing our person-centred hearing care, directly to you and where you need us.
As an essential healthcare provider, we are open by appointment only with the safety of you and our staff as our top priority. Booking in advance is essential, we are not currently able to accept walk-in appointments to practice.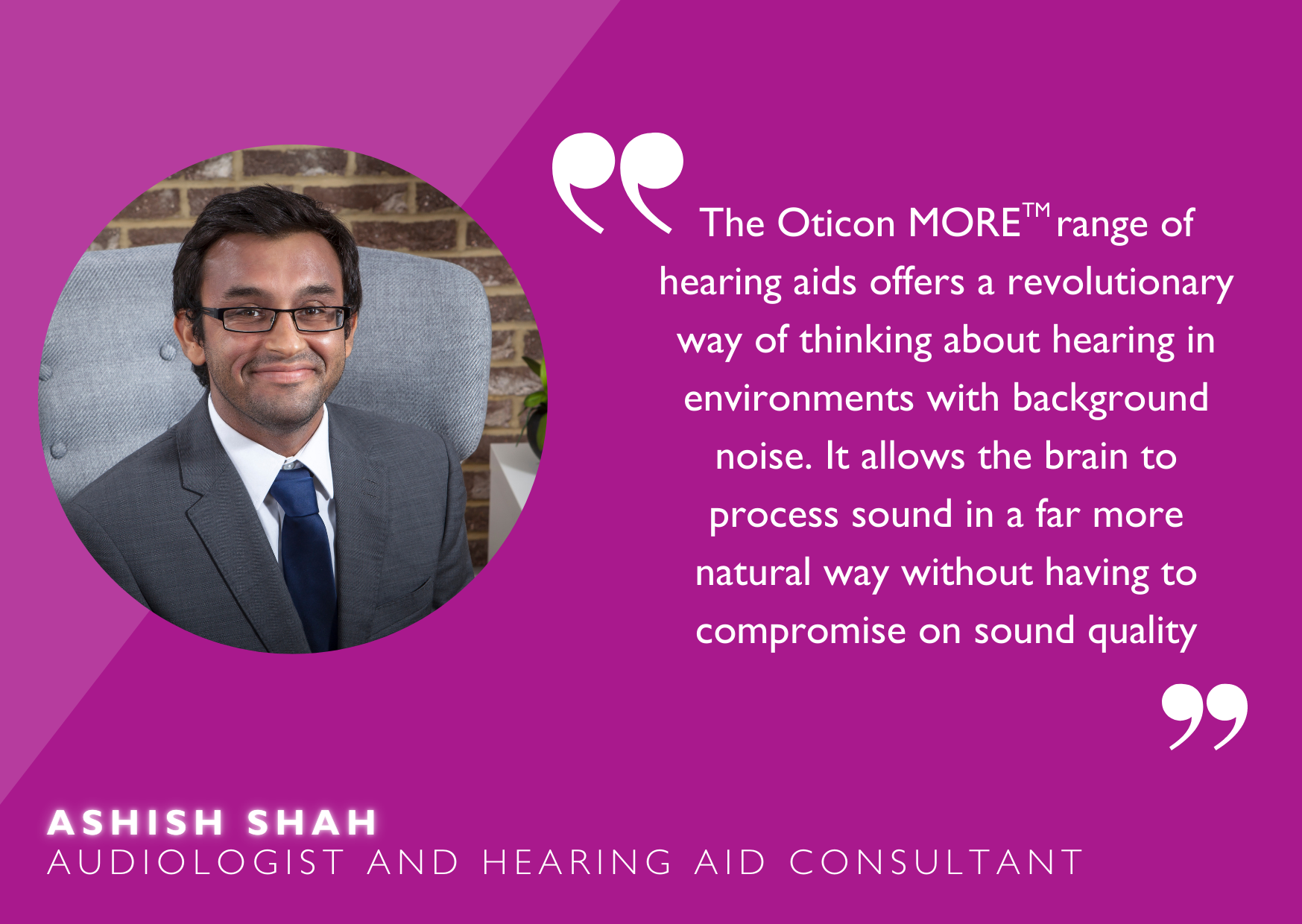 Book your hearing care appointment or consultation today
You can book an appointment by calling our Dedicated Patient Support team us on 0800 40 20 20 or by booking online. During lockdown, we are open by appointment only.
Book your appointment
If you can't visit us in person, we're still here for you. Our Audiologists are available remotely for all queries and requests, including orders for replacement hearing aid batteries and hearing aid support. See our remote care options.

Colour: 8 colours available

Brand: Oticon Hearing Aids

Type: Open And Receiver In Canal RIC Hearing Aids

//